Meet Farid Benyettou, the Man Who Trained Paris Attack Suspect Cherif Kouachi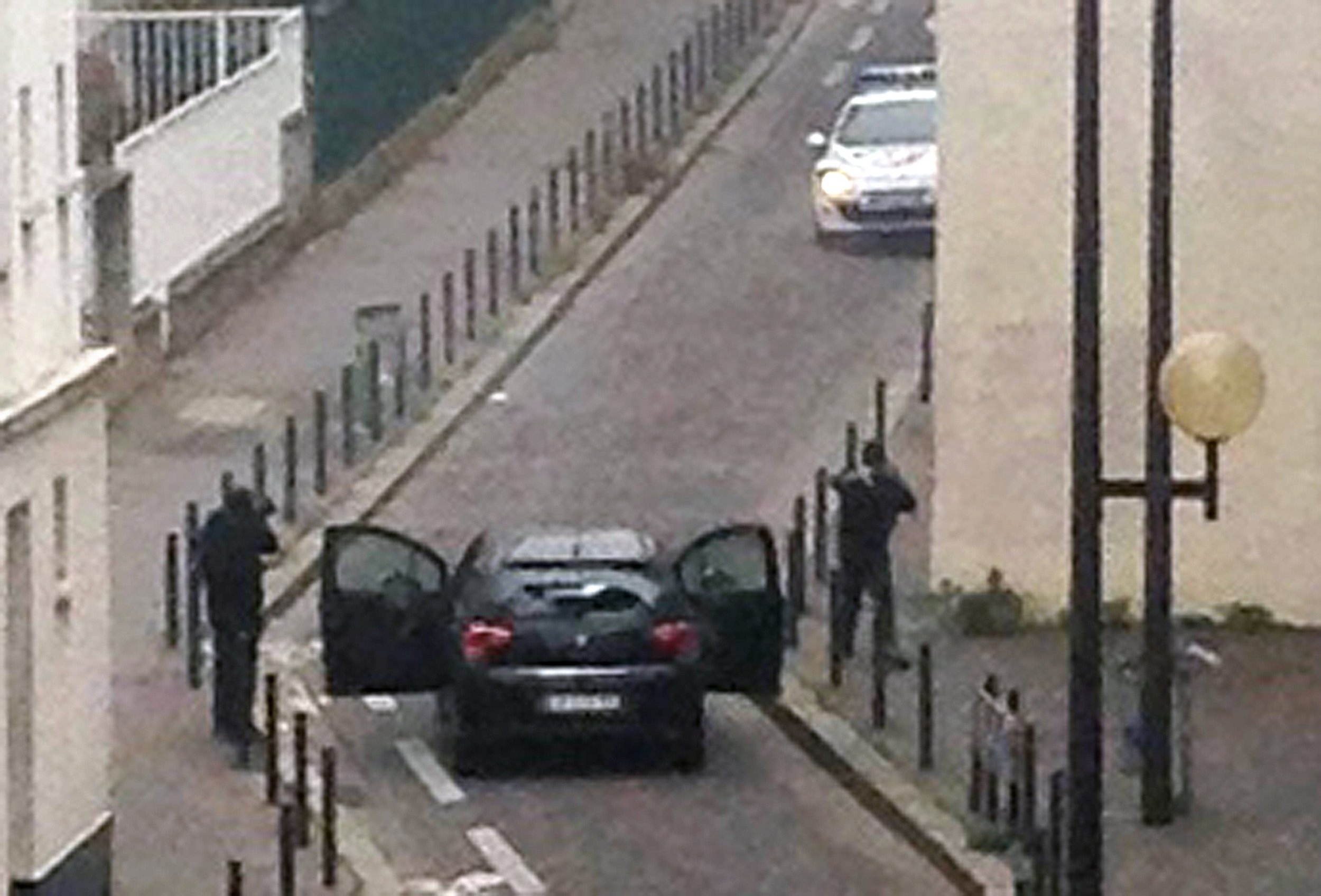 Updated | While initial reports following Wednesday's attack on Charlie Hebdo magazine in Paris described the gunmen as lone wolves, authorities now believe that at least one of the three suspects, Cherif Kouachi, was tied to a Parisian radical cell that has been around for a decade. Cherif and his brother, Said, were named as the primary suspects in the deadly attack on the magazine's Paris headquarters, which left 12 people dead.
Late Thursday, a U.S. official was cited by The New York Times as saying that Said Kouachi received terrorist training by an Al-Qaeda affiliate in Yemen in 2011 before returning to France. News of the suspects' backgrounds comes as French police continue searching for the two brothers, and as people around the world hold vigils mourning those deaths. (A third suspect turned himself over to police.)
Cherif Kouachi is believed by authorities to have been associated with a radical cell comprised in the mid-2000s of seven men from France, Morocco and Algeria and based in the city's 19th arrondissement, one of three in Paris popular with Muslim immigrants.
Back then, the group was part of what historian Jean-Pierre Filiu has called the third wave of "Middle Eastern–inspired terror" in France.
Authorities believe Farid Benyettou was the leader of the "Nineteenth Arrondissement Iraqi Networks," as Filiu writes in The Evolution of the Global Terrorist Threat: From 9/11 to Osama Bin Laden's Death. The group was given that name because certain members traveled from France to fight American forces in Iraq. Benyettou, whose family is of Algerian origin, was born in Paris in 1981. Reports on him from over the years cite that he was turned to radical Islam and militant tendencies by a brother-in-law, with whom he lived when he was around 16. That man, an Algerian, was arrested and deported in 1998 for planning to attack France during the World Cup there.
By the time Benyettou was 22, Filiu writes, he was spending his time perusing jihadi websites and dressing in garb that primarily only Muslim preachers wore. When the mosque he belonged to expelled him, he joined another; it was there, The Washington Post says, that he worked as a janitor and met Cherif Kouachi, now 32, whom French authorities suspect participated in the Charlie Hebdo attack along with his brother, Said, 34.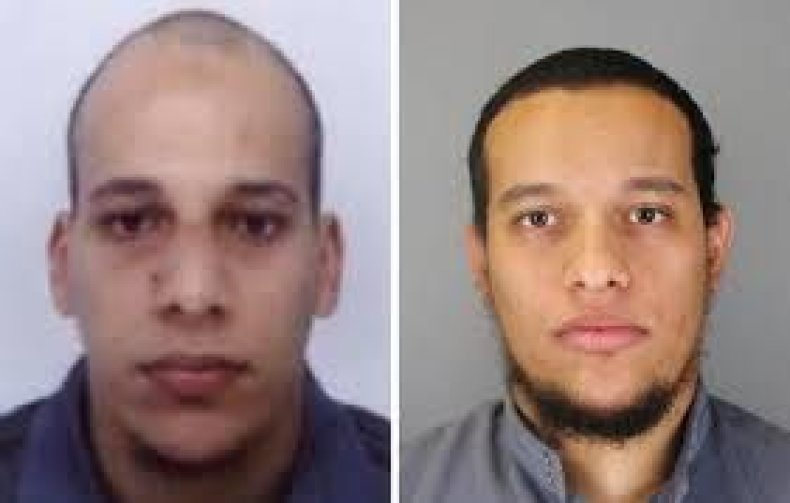 "Benyettou operated in the margins of the religious community, defying the older imams and scorning their speeches," Filiu writes. Benyettou, whom followers called Abu Abdallah, Filiu adds, "built up his own brand of Salafi-esque preaching, far from any established guidance, with a strong emphasis on jihad."
Benyettou became outspoken against the American presence in Iraq and the French government's banning of the veil in public schools, but his rhetoric at the time was nonviolent: "We have to fight in France," he said, according to Filiu, "but we should not fight with weapons nor throw bombs. France has not declared war on us."
Still, the 19th arrondissement group continued to radicalize through training in the nearby Parc des Buttes-Chaumont, as documented in a France 3 video from 2005 that Channel 4 resurfaced today, and by traveling to Iraq to fight. There, having limited arms training and knowledge of Arabic, several of Benyettou's followers are believed to have died in combat.
In 2005, Benyettou and Cherif Kouachi planned to go to Iraq through Damascus, but police arrested them for "criminal association in relation to a terrorist enterprise." "Farid told me that the scriptures offered proof of the goodness of suicide attacks. It is written in the scriptures that it's good to die as a martyr," Kouachi said at the time, according to Channel 4. "Thanks to Farid's advice, my doubts evaporated," he continued. "He provided a justification for my coming death."
"I think in Mr. Benyettou he found someone who could tell him what to do, like an older brother," an attorney for Kouachi told the Pittsburgh Tribune-Review at the time.
The two men were sentenced in 2008; Cherif Kouachi, then 26, received a three-year sentence. (He was soon released, having already served that amount while awaiting trial.) Benyettou, then 27, admitted to having convinced 10 people to go to Iraq and said he taught others about jihad and suicide attacks. He received a six-year sentence. Filiu notes that their story became so well-known that it served as the unofficial inspiration for a French made-for-TV movie, Jihad. "There has been no mention in the Paris trial of any plan to attack French sites, but officials say they remain worried about the possibility," the AP wrote at the time. Other members of the ring were sentenced to jail as well.
It is unclear what became of Benyettou following his release and whether or not he and Kouachi reconnected. Filiu tells Newsweek that Benyettou "has been off the radar" since then. He would have been released around 2011.
"This is one of the problems; people swept up a decade ago, who served at least some time in prison…were further radicalized upon release," Bruce Hoffman, a Georgetown University professor and one of the editors of The Evolution of the Global Terrorist Threat, published last October, tells Newsweek. Hoffman says that because of Kouachi's decade-old connections, the suspects in the Charlie Hebdo attack were more "wolf pack" than "lone wolf."
"There is a default always to deny there is some terrorist organization or organizational entity behind it," Hoffman says, "that it's one lone, deranged individual that is not part of a sustained campaign…This is something that is part of a sustained radicalization process."