Meet the FIFA Presidential Candidates Who Could Succeed Sepp Blatter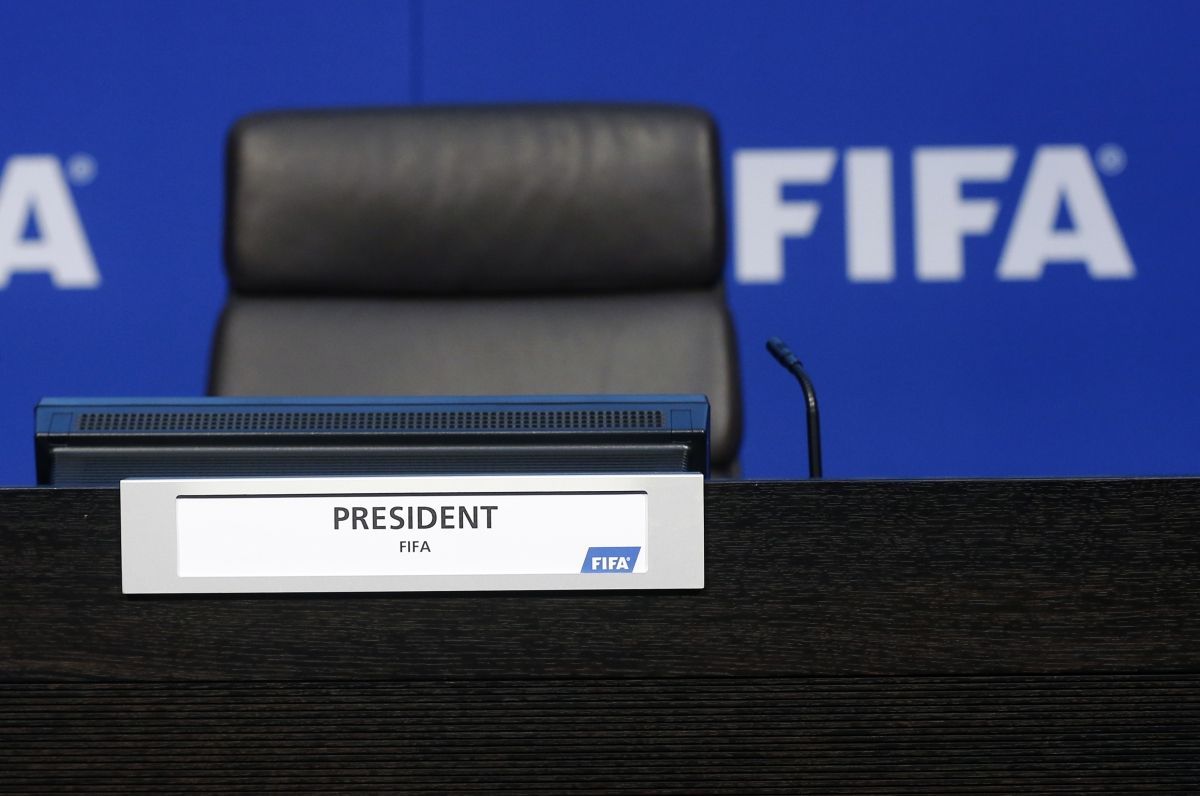 By any standard, FIFA has had a difficult few months. Soccer's world governing body has been swept up in a wide-ranging corruption scandal, which recently resulted in its current president, Sepp Blatter, being suspended from all soccer-related activities.
On Monday, the deadline for candidates for the role of FIFA president expired, with eight men publicly declaring their intention to run. Each candidate was required to present five letters of support from member associations in order to be considered. In the election, scheduled for February 26, 2016, each of FIFA's 209 member associations will have a vote.
As might be expected with FIFA, the election has thrown up some colorful characters. Newsweek considers who might be capable of raising a phoenix from FIFA's smouldering ashes.
Michel Platini: The Suspended Successor-Elect
Until early October, Platini looked the natural successor to Blatter. The Frenchman is the current president of European football's governing body UEFA, which possesses 53 of the 209 votes held by member associations, a number second only to the African confederation. However, Platini is currently serving a 90-day suspension alongside Blatter in relation to what Swiss authorities called a "disloyal payment." UEFA has expressed its support for Platini, but he will not be able to stand for election under FIFA rules unless he is able to overturn his suspension.
Gianni Infantino: Europe's Back-Up Option
Hours before Monday's deadline, a second UEFA candidate threw his hat into the ring. Infantino, Platini's right-hand-man as UEFA general secretary, submitted his candidacy with the unanimous backing of the body's executive committee. However, there is speculation that, should Platini manage to clear his name, Infantino will make way and drop out of the race.
Sheikh Salman bin Ibrahim Al Khalifa: The Under-Fire Bahraini
Sheikh Salman, president of the Asian Football Confederation, has said he will completely self-finance his presidential campaign, and told the BBC he would not take a salary if elected (Blatter earns an undisclosed sum). However, he has come under fire for alleged human rights abuses dating to 2011. The Guardian reported that Sheikh Salman, who was then the head of the Bahrain Football Association as well as the country's General Secretary of Youth and Sport, stands accused of heading up a committee that detained more than 150 athletes, coaches and referees in response to anti-government protests. The general secretary of the International Trade Union Confederation said it was "inconceivable that someone who is facing such grave allegations" could take the FIFA top job. Sheikh Salman has denied the allegations, telling the BBC they were "false, nasty lies."
Tokyo Sexwale: Mandela's Former Prison-Mate
The South African businessman was jailed for 13 years on Robben Island alongside Nelson Mandela for being an anti-apartheid campaigner. He served as a South African government minister for four years between 2009 and 2013 and previously hosted the country's version of The Apprentice television show. He was also heavily involved in the organization of the 2010 World Cup in South Africa. After allegations surfaced of a $10 million bribe in connection with South Africa's hosting of the tournament, Sexwale said the payment was "worrisome" but denied any knowledge of or involvement in wrongdoing. On Tuesday, Sexwale said he was "more than ready to take on the world" and restore the brand of FIFA, which has been "severely undermined."
Musa Bility: Liberia's Ebola Navigator
Bility was the head of the Football Association of Liberia, the country at the epicenter of the 2014 Ebola outbreak, which suspended all soccer in July 2014 as authorities struggled to contain the deadly virus. Club matches were reintroduced in January, with the Liberian national team playing their first home game after a year-long hiatus in July. He gained the support necessary to run despite the Confederation of African Football saying in August that they would not give him their backing.
Jerome Champagne: The Second-Timer
Frenchman Champagne attempted to run against Blatter in the 2015 election, but failed to gain the requisite support. In his candidacy letter, Champagne said that the past few months of scandal at FIFA had "renewed my determination" to be a candidate. He has pledged to introduce new technologies to assist referees and ensure a more equitable distribution of technical and financial assistance in world soccer, rather than having a few super-clubs with "the best players and the highest revenues."
David Nakhid: The Unknown Quantity
The Trinidadian ex-player, who won 53 caps for Trinidad and Tobago, represents perhaps the most unknown quantity in the race. Nakhid, who runs a soccer academy in Lebanon, told Trinidadian news site Wired868 that he would do "whatever it takes on my side" to give the Caribbean football confederation (CONCACAF) "a chance to sit at the [FIFA] head table."
Prince Ali bin al-Hussein: The Returning Candidate
The Jordanian prince and former FIFA vice-president is best known for his resounding defeat to Blatter in May's election. In the wake of the corruption scandal erupting, Jordan reportedly attempted to have Prince Ali installed without need for a second vote. Upon submitting his candidacy, he wrote to Blatter and suspended FIFA general secretary Jerome Valcke, asking for their support in his bid to resolve the "crisis of leadership" at FIFA.