Meet Gabriel Jimenez, Venezuela's Cryptocurrency 'Genius' and Former Congress Intern
A former U.S. congressional intern has become the driving force behind a new digital currency in Venezuela.
Gabriel Jimenez, 27, is the founder of The Social Us, a digital innovation startup that is helping Venezuela overcome what President Nicolas Maduro has called "the financial blockade" of the U.S. government. The Trump administration has introduced financial sanctions that prevent the Venezuelan government from issuing any new debt.
"Petro" is the cryptocurrency that Maduro hopes can save the country's economy from hyperinflation. Maduro appeared on TV last month with Jimenez and Russian businessmen to sign a contract opening petro to international buyers.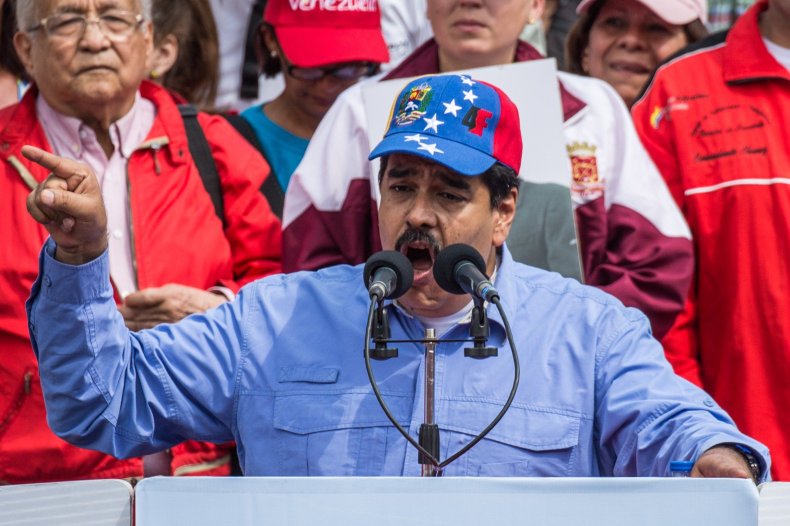 But who is Jimenez, and where did he come from?
A self-described "innovation enthusiast," Jimenez is a lawyer who worked at a bank with his father in the Dominican Republic. After the bank collapsed in 2014, his father was charged with fraud, and Jimenez started traveling to the U.S.
He spent summers studying at Harvard and George Mason before landing an internship in Washington that had him working for Miami Republican Ileana Ros-Lehtinen. He spent five months in the capital and was highly critical of Maduro and his government. According to the San Francisco Chronicle, Jimenez wanted to gain "knowledge and experience about the defence of democracy."
But all that changed when Jimenez started working with Maduro for the petro. Ros-Lehtinen has even condemned her former employee. "Gabriel came to our office and said he wanted to learn how to support freedom and democracy," Ros-Lehtinen said in a statement, according to the San Francisco Chronicle.
"Instead, it appears he is using the freedoms that the United States provided him in order to help advance the Maduro regime's attempts to consolidate power and destroy Venezuela's democratic institutions. Those who work to support the Maduro regime and provide it a financial lifeline have chosen their lot and should expect to face the full consequences of turning against their people."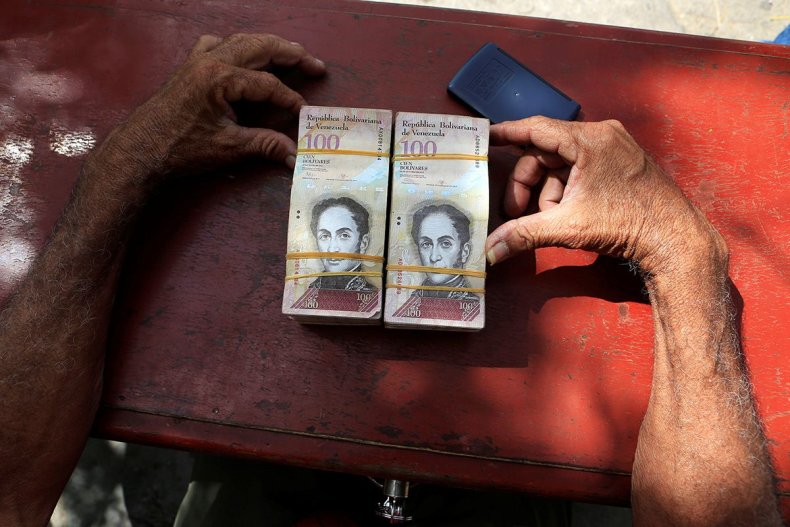 But how will cryptocurrency make any difference?
Jimenez and his team of software engineers are hopeful the petro can replace the bolivar—which has suffered from hyper-inflation—and give residents the chance to exchange it freely. The money has become so unstable, one city in the west of Venezuela—Elorza—even launched its own currency to be used locally.
According to Maduro, the government has already received commitments to purchase $5 billion worth of petro. The injection would be equal to half of Venezuela's cash reserves.
The U.S. is fearful that the petro will allow Americans to lend money to Maduro's government. If successful, the petro could also be an example to follow for Russia and Iran, who are both under sanctions.
The U.S. government is warning anyone who trades in petro to Venezuela that they may be in breach of the sanctions.
"This is about providing oxygen to people, not the government," Jimenez said. "We can't just sit here with our arms crossed, with all that we, our friends and our family are going through. Doing nothing would be irresponsible."