Meet 'Ghost Adventures' Friend Bill Chappell the Paranormal Inventor
Ghost Adventures fans can rejoice because a long-standing special guest is visiting the crew on Ghost Adventures: Quarantine Thursday night. Bill Chappell, who is responsible for creating many of the paranormal investigation tools used on the show, will be part of the lockdown.
This is far from the first time Chappell has appeared. He's been a special guest in a list of episodes throughout the 23 seasons of Ghost Adventures. But even more present than Chappell himself are his paranormal designs.
All the way back in Season 11, the Ghost Adventures Crew made a deal with Chappell's company, Digital Dowsing, to field test equipment that isn't yet on the market. Every episode of Season 11 featured a different tool.
The Xcam SLS was debuted in episode "Haunted Hollywood" which aims to map the presence of spirits. This is a tool still used by the crew today.
The season also premiered the "spirit window" which aimed to prove or disprove that spirits could travel.
There are a handful of devices created by Chappell that Ghost Adventures fans know well. Some of these are the tried and true Xcams, which the team sets up at many investigations to capture shadows or movements when they aren't around.
The Ovilus devices of any generation are also from Digital Dowsing. They purport to allow spirits to share words through the device. This is apparently done by "environmental reading," the website explains, that's then translated to an English or Spanish word.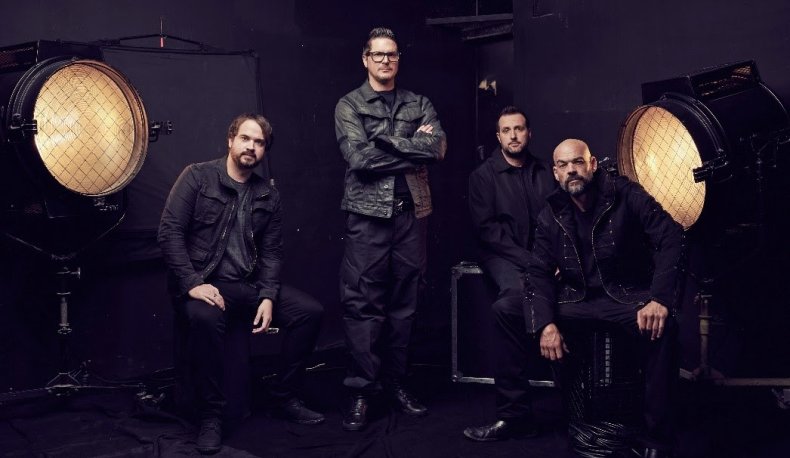 Currently, paranormal buffs can buy three different devices on Digital Dowsing: The Ovilus 5b, the Paranormal Puck 2b and the Resonance EM. They range from $130 to $450.
Though Chappell is a staple in the paranormal industry, there's been some controversy surrounding his authenticity. Chappell has claimed he doesn't actually believe in ghosts, particularly in an October 2016 article.
A tell-all paranormal piece by Popular Mechanics aimed to interview Chappell about his devices, but received an email response: "I do not believe in Ghosts or Spirits," he wrote. He then exclaimed he'd come to an "unmistakable conclusion" that "It is us, we are the ghosts."
Naturally, the response confused some of the paranormal community. But Chappell told Newsweek there's a large "however" that comes after his response.
"Lets set the record straight," he explained via email. "I don't believe in Ghosts. I've been blunt about that for years. When I make that statement It's always followed by HOWEVER. However, I do believe in Paranormal events. I just can't make a rational jump to the commonly held belief that people that have died are spirits."
Chappell also noted some of the incredible experiences he's had with the paranormal. "I get ridiculed for saying what I truly believe and not taking the easy route and just say I believe," he said.
"Over the years, I have seen full-body apparitions. I twisted my ankle trying to avoid walking into a woman in an empty basement. I've had hair raising conversations using numerous devices I've built. Even had gear such as the 'Talker' taunt me. I've had things thrown at me, had items ripped from my hands, etc. In short, I have had experience most paranormal investigators only dream of. Still, I can't make the rational jump in my mind that this is a dead person, a spirit."
Chappell continues to create, and the Digital Dowsing devices are widely used in paranormal investigation. "Over the years I have been constantly amazed by the responses of gear I have made," he said. "Zak, Bill, Aaron and Jay [the Ghost Adventures Crew] have sent me things and had things happen [on] location that I truly can't explain."
Ghost Adventures: Quarantine is a four-episode mini-series the Ghost Adventures Crew filmed during the Covid-19 lockdown. In it, Zak Bagans and other crew members spent weeks locked down in The Haunted Museum in Las Vegas, which is owned by Bagans. The series is building up to Bagans opening the infamous Dybbuk Box, which is said to curse those who touch it. The Quarantine series will air Thursday night at 9 p.m. ET, and again for its finale on July 2.
This article was updated to include comments from Chappell.