Meet The Hilarious Woman Who Made Herself The 'Twitter Bacherlorette' — The Roses are Digital
A Twitter user started her own version of The Bachelorette by adding all of her online crushes to one, giant group message. Commenters seem to think the idea is genius, and we have to agree given the incredible creativity that the user has injected into her online search for love.
The user, Lil Uzo Vert (referred to as Uzo in the messages from her suitors) sent an introductory message first so all of the men in the thread knew what they were getting into. She appropriately titled the group chat "The Bachelorette."
"You all have one thing in common which is that you're all Twitter honeys which makes you eligible to be a contestant on Twitter Bachelorette!" she wrote. "I don't know if this is going to end the way I hope but it's worth a shot. This is going to be an interesting time but please make yourself at home, introduce yourselves and get to know each other!"
The self-proclaimed Bachelorette also noted why she's taken to an online search to find the right person. "Love and lust are some of the greatest feelings you can feel and I'm not going to stop until I find someone who has the right balance of both," she wrote.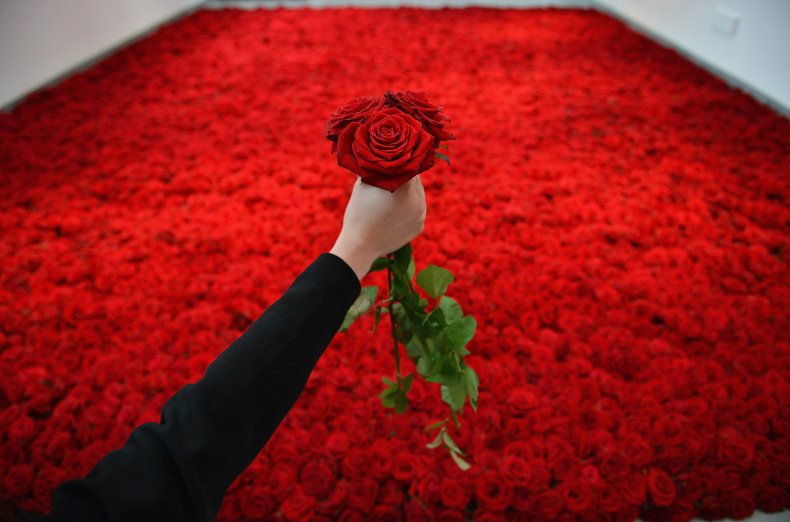 Uzo's journey already extends far past the initial message. She's already started narrowing down the group of guys with some hilarious explanations.
There's even a dramatic "confession room" segment in the Twitter thread that mimics individual interviews on shows like The Bachelor. Her suitor's responses are incredible. "So yeaa it's my first night in the house and I couldn't be more confused," one wrote. It even ends with a "here for the right reasons" pitch. "Hopefully she can see that I'm here for her and she'll end up bringing me on for the ride."
Uzo then went on a romantic walk on the beach (thanks to Photoshop) with one suitor. From there, the drama began. Tension in the "house" was visited in confessionals, and it seems Uzo's journey is heating up.
Her reason for starting the series extends past the humor. "I just started the mini-series because I realized how depressing this quarantine season has been for some people so I decided to spice up the [timeline]...and what better way to spice things up than with some reality tv parody," she explained via Twitter.
There's also an act of kindness that triggered the thread. "I want to also be able to bring attention to some of the people in the competition because they have businesses on the side and I want others to be able to see their greatness the same way I do," she said.
While the concept is new to Twitter, similar occurrences have surfaced on TikTok. The app has shown a variety of users trying a similar formula on photo-sharing app Snapchat. Many include app users designing group chats with everyone they've had a crush on in the past and allowing them to start a group conversation. It seems to be a joke, with no reported real relationships starting from the idea, but Uzo's plan combines advocacy with a hilarious thought.
Whatever happens, one thing is for sure: Twitter loves it.
Uzo shared a handful of screenshots of the men's responses. Most seemed to think the idea was wild, seen in messages like "something is wrong with this girl," from one of the suitors. Outsiders reading through the messages, though, think the concept is genius.
"I have to see this to the end. May the honeys be in your favor girl!!!" wrote user @_terrooo.
Others want to see how far this can go. One suggested a Zoom version of the dates would be iconic. "na im really weak, from the confessionals to the play by play, we need to get this on zoom!"
You can read the entire thread here, and stay tuned for more advancements in Uzo's search for love.
This article was updated to add comment from Uzo.