Meet 'Hunter', The American Fighting for the Ukrainian Separatists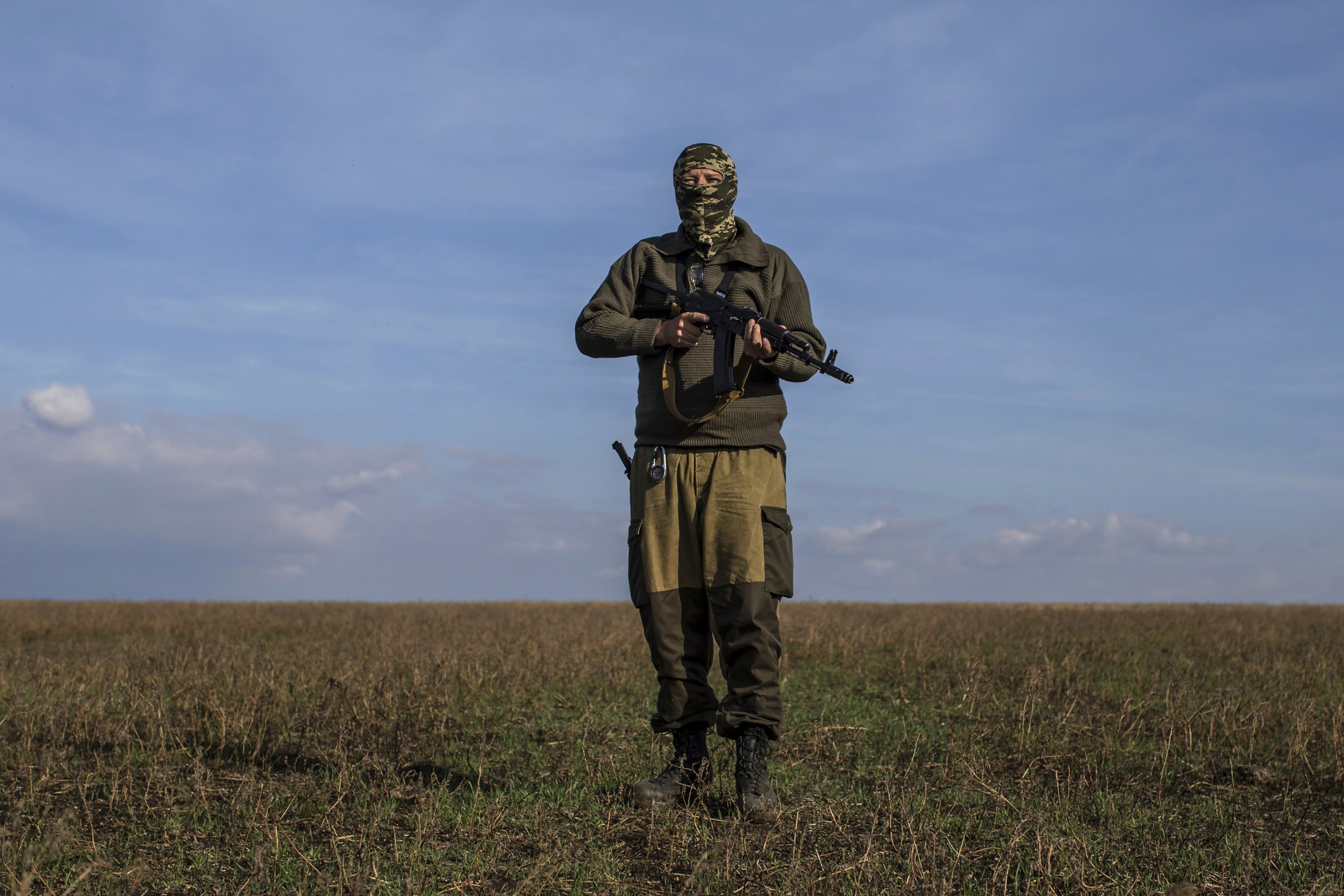 With his face hidden behind a camouflage balaclava and an assault rifle slung over his shoulder, "Hunter" looks like other separatist fighters in eastern Ukraine.
What distinguishes him from his brothers in arms in the Vostok (East) battalion, an irregular pro-Russian militia fighting government forces, is his American accent - and English is the only language he knows.
"I'm an American. I joined an independence movement," said Hunter, flashing a U.S. passport as proof of his nationality.
Using his "nom de guerre" and refusing to reveal his real name, age or home town, he described himself as a veteran of the American military without a job in the United States. He did not explain the reasons for his commitment to helping the rebels.
"I don't want anybody to think I fight for the Russian government here," he said, adding that he was in eastern Ukraine to "help" the population demanding a clean break from Kiev.
Apparently keen to show their cause has attracted support from abroad, the rebels drove him to the interview in the car of one of the Vostok battalion's leaders.
The United States has sided with Kiev in the nearly six-month-old conflict between forces loyal to the government and the separatists in mainly Russian-speaking eastern Ukraine.
The separatists are supported by Russia, although Moscow denies providing the rebels with arms and troops.
Making light of his lack of Russian-language skills, Hunter said: "It's not in-depth discussion or sophisticated conversations but, you know, there is enough conversation to ... move about and do things."
The conflict, in which more than 3,000 people have been killed since mid-April, has attracted foreign volunteer fighters from Europe and elsewhere on both sides but more often among the ragtag rebel units. A fragile ceasefire is now in place.
Hunter spoke beside rebel trenches in Yasynuvata, a town north of the separatist stronghold of Donetsk and a strategic rail hub that has suffered heavy fighting and changed hands several times during the conflict. The Ukrainian forces' positions are less than two km (one mile) away.
Hunter said he had joined the rebel ranks in mid-August but was initially detained and interrogated on suspicion of being a spy because the rebels see the United States as a geopolitical rival for Russia and their own enemy in a Cold War-style standoff over Ukraine.
Hunter said used to vote Republican but had become as disillusioned with that party as he was with the Democratic Party of President Barack Obama.
He did not appear homesick but misses his favorite burgers.