Who Is Jonathan Fisher? Meet the Man Who Ended Matt Amodio's 'Jeopardy!' Streak
If Matt Amodio were to ask about the contestant who defeated him on Monday's episode of Jeopardy! he'd likely ask, "What's Jonathan Fisher?"
Amodio's distinctive clue-answering style aside, viewers are now turning their attention to ask who the man is that managed to break the Yale Ph.D. candidate's run after 38 wins.
On Monday night, Fisher was seen achieving what so many contestants had failed to do before him, when he raced ahead of the champ in the opening rounds before rounding out the show with $29,200 in winnings to Amodio's $5,600 (after a wager-gone-wrong).
Behind-the-scenes footage from the episode, shared on the official Jeopardy! Twitter account, saw Fisher flopping across his podium before grinning and saying his "water is empty" as Amodio graciously congratulated him.
Amodio also shared a congratulatory message on Twitter in the hours after the show aired, commending Fisher and fellow contestant Jessica Stephens, who landed in second place.
He wrote: "Congrats to today's two brilliant challengers for making it an exciting game of #Jeopardy today! Let's celebrate a match well played by Jonathan and Jessica!"
So who is Jonathan Fisher? For theater fans, he might be a familiar face. The native of Coral Gables, Florida, is an actor with extensive stage experience.
He earned a bachelor's degree in theater and English literature from Northwestern University in 2012, according to his LinkedIn profile, before relocating to Fullteron, California.
In 2016, he won acclaim for his role as Mairtin Hanlon in the play A Skull in Connemara at Rhode Island's Gamm Theatre.
The play, which centered around a gravedigger called Mick Dowd, saw Fisher play a "simple goofy guy" who assisted Dowd in digging up graves at the cemetery to make room for new arrivals.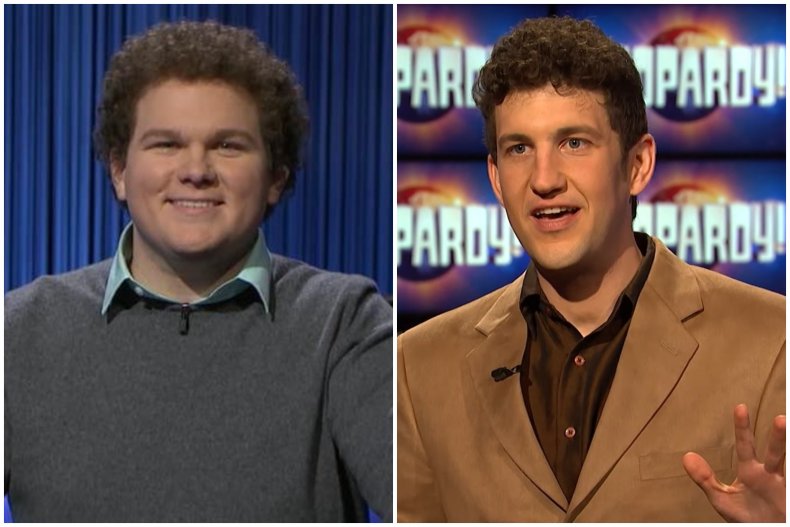 Speaking about his performance in an interview with publication EDGE at the time, Fisher said of his character: "There's a dark, violent streak to him.
"On the surface he's kind of desperate for people to like him and pay attention to him so he will kind of overcompensate. It's always fun to play someone who isn't very smart."
Per the interview, Fisher has also played Edward Kynaston in Compleat Female Stage Beauty and appeared in Jerusalem by Jez Butterworth at Providence, Rhode Island's Wilbury Theatre Group.
Fisher, who said it was a "really cool feeling" to be able to share stories with audiences, more recently appeared in a streamed Shakespeare by the Sea production and a virtual reading of Richard Greenberg's Three Days of Rain—staged as such due to the pandemic.
But he appears to be particularly proud of his Jeopardy! achievement, as his Facebook profile picture has now been changed to a photo of him on the set, while he beams and poses alongside host Mayim Bilaik in his banner image.
He appeared to have stayed silent about his history-making Jeopardy! stint until October 8, when he updated his profile picture and wrote: "Catch me on Jeopardy! this coming Monday 10/11!"
On seeing Monday night's result, one of Fisher's friends commented that he will now be able to pay for "SO many months of Starz."
Showing some level of restraint in his love for the premium cable and satellite network, he responded: "[B]ut never more than 4.99 a month. I'm not crazy."
Fisher will be seen defending his newfound champ status on Tuesday's installment of the hugely popular quiz show.