Meet Kami, the world's first virtual influencer with Down syndrome.
The cool young social media user – complete with purple hair - has been created as a response to "perfect" internet personas and lack of high-profile people with disabilities.
Kami is the brainchild of Down Syndrome International (DSi), which teamed up with creative agency Forsman & Bodenfors (F&B) and global digital modeling agency The Diigitals.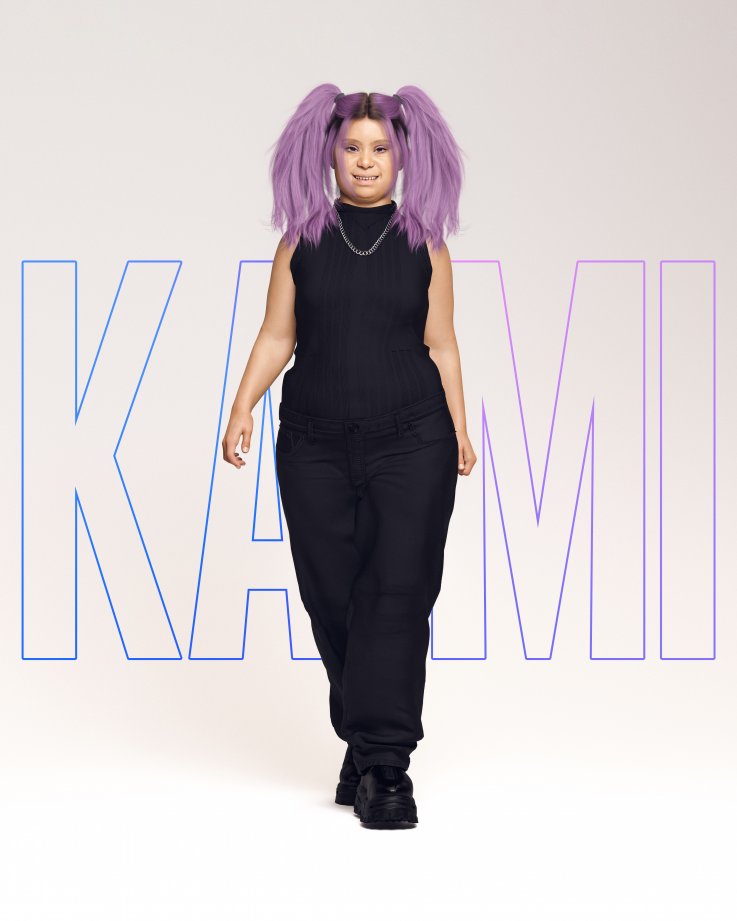 Kami is the world's first virtual influencer with Down syndrome.
Dean Murray/Zenger
Kami, short for the name Kamilah, means perfection in Arabic, and that is how they want the world to see her.
The group explains: "Despite being a more connected society, the digital world is yet to fully embrace diversity. Avatars that allow us to choose an 'ideal' face and body lead to the heavy underrepresentation and the reduced visibility of people with disabilities."
F&B Singapore and the team say they saw an opportunity to revolutionize the digital space by creating the first virtual Down syndrome influencer.
They say: "By intentionally giving Down syndrome to someone who is universally known as 'perfect' in the social sphere, Kami will be a powerful representation that Down syndrome is not a flaw, or a mistake, and that she does not need 'fixing.'"
For Kami to be a truly authentic representation of real women with Down syndrome, a panel of over 100 young women volunteers with Down syndrome across the DSi global network were consulted to collaborate on her creation as a virtual model, acting as the faces, physiques, gestures, voices, and personalities that Kami will embody.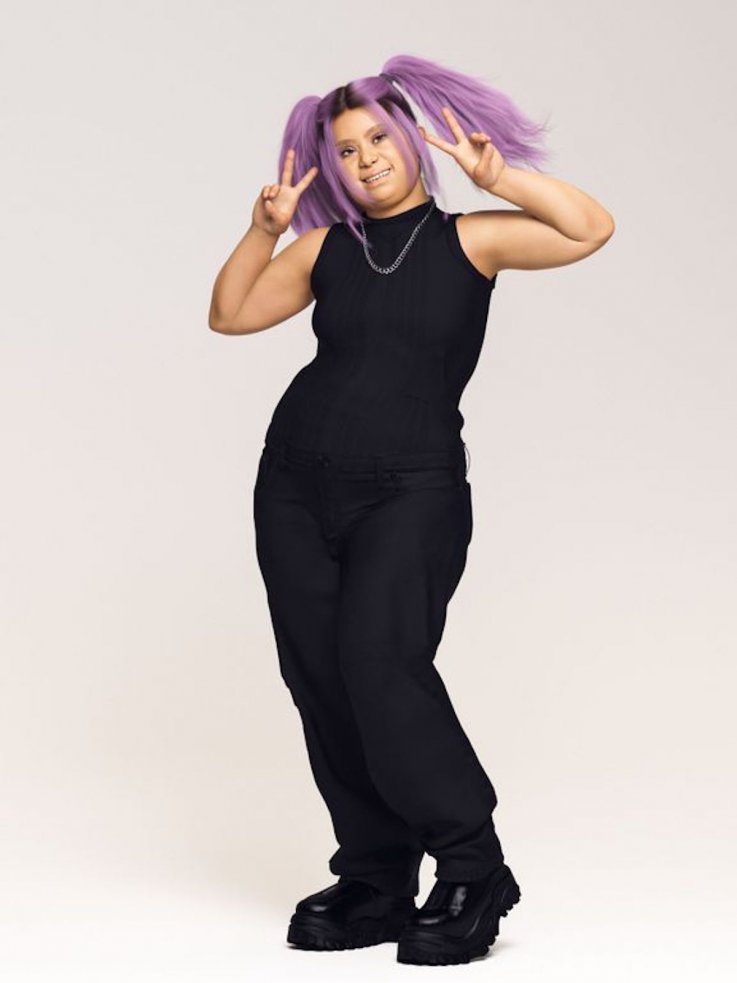 Kami is the world's first virtual influencer with Down syndrome.
Dean Murray/Zenger
One of the women volunteers with Down syndrome is Jaspreet Sekhon from Singapore. Jaspreet said: "I don't really see people with Down syndrome on social media. I wish there was more like us.
"If I saw more people with Down syndrome, it would make us confident in ourselves. Show people what we can do and then show it on social media."
"In a world filled with pixel perfect virtual models, creating Kami is a way to completely reframe Down syndrome in the online space," adds Rachel Kennedy & Firrdaus Yusoff, Creatives, Forsman & Bodenfors Singapore. "We want to make it impossible to ignore Kami and everything she stands for. As we get to know her, Kami's true potential will depend on how the world embraces her in her virtual form."
Kami's Instagram handle is @itskamisworld.
This story was provided to Newsweek by Zenger News.