Kevin Paffrath, 'Meet Kevin' YouTuber, Becomes 26th Candidate to Announce Challenge to Newsom
Kevin Paffrath, a popular YouTube star known for his Meet Kevin channel, joined the growing list of challengers vying to replace Gavin Newsom as the governor of California.
Along with being a popular internet personality, Paffrath is also an investor and real estate broker from Ventura, California. He boasts 1.6 million subscribers to his YouTube channel, which features financial education and news-related content. Ballotpedia.org names 25 other candidates who announced they would run against Newsom before Paffrath announced he would enter the race.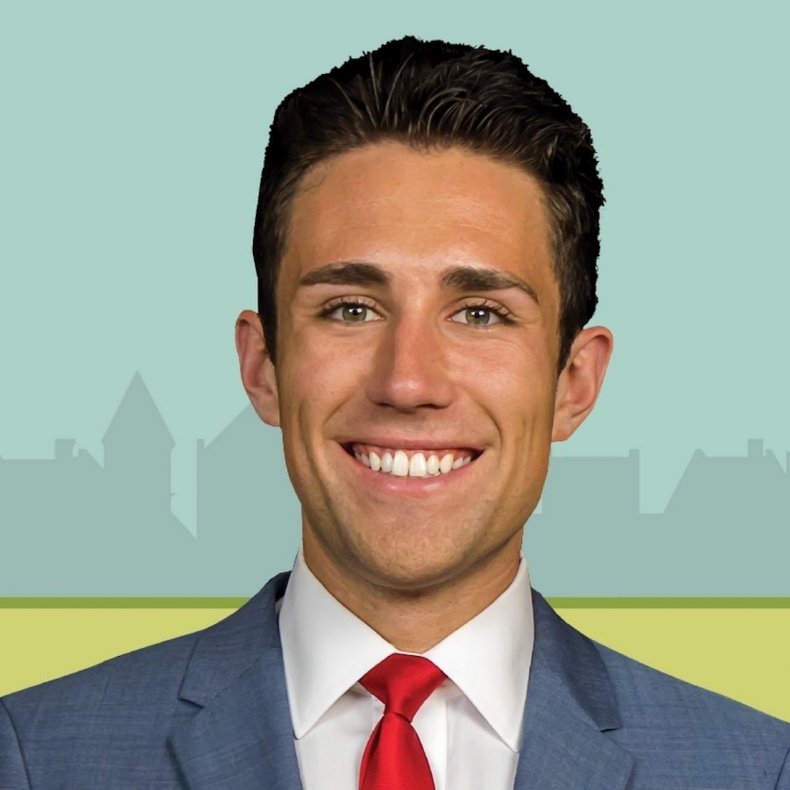 According to a biography in the press release sent out to announce his candidacy, Paffrath "came to California with $1,000 at 17 years old." He graduated from UCLA and spent time as a Realtor before becoming a real estate broker and is "now a self-made millionaire with a net worth of over $20 million." His bio also states he "understands why people are fleeing California. Taxes are too high. Homelessness is endemic. Housing affordability is at an all-time low. And, our schools are failing our citizens, creating the largest Dependent State in the country."
The press releases also include his 20-Part Plan for the state. Some of the initiatives included are "no state-income tax for the first $250,000: Effectively an instant pay raise"; combining 70 percent of high schools and colleges; legalizing online gambling; implementing a carbon tax; and prioritizing legal immigration.
Additional points in his plan include promises of addressing the state's homelessness and "ending the Housing Shortage."
Paffrath also announced his candidacy on YouTube.
The long list of other candidates who have already announced they would seek to challenge Newsom should a recall occur include Sacramento area Congressman Doug Ose, former San Diego Mayor Kevin Faulconer, and businessman-activist Jonn Cox, who launched his gubernatorial bid to next to a live Kodiak bear. Then there are celebrities contending for the position, such as former adult film actress Mary Carey and Olympic athlete-turned-reality-TV-star Caitlyn Jenner, whose first poll showing indicated only 6 percent of voters said they'd vote for her.
The petition to recall Newsom has surpassed the signature threshold, but those who signed it have until June 8 to withdraw their signatures. If enough signatures remain by the end of the withdrawal period, an election will be held later this year.
Newsom has experienced somewhat of a rebound in polls in recent weeks. New cases of COVID-19 lowered in the state, while the governor recently announced a $100 billion budget surplus. His May poll numbers rose, and now around half of California voters oppose the recall altogether, compared to just over a third who back it.
Should the recall proceed, it will take place this fall. Voters will be asked two separate questions on a ballot. The first will be if they want to recall Newsom, yes or no? If more than 50 percent of voters vote no, he stays in office. The second question asks voters to pick a replacement in the event the recall passes.