Meet the Latina Climate Scientist Michelle Obama Invited to the State of the Union Address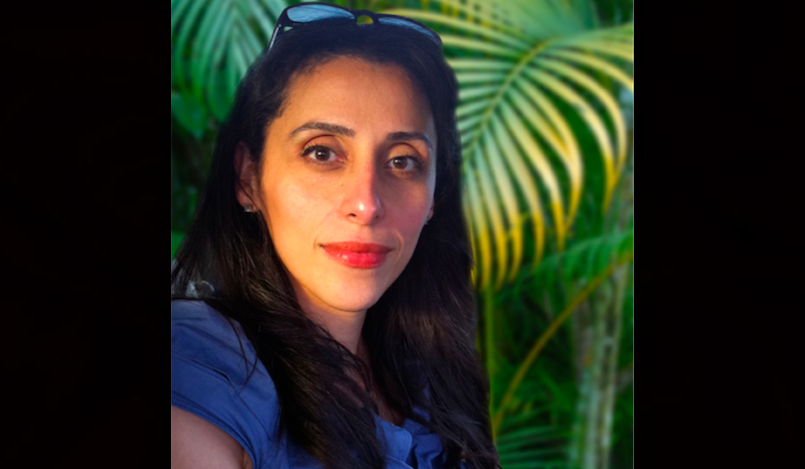 While first lady Michelle Obama watches President Obama deliver the State of the Union address Tuesday night, seated beside her will be Nicole Hernandez Hammer, a climate change researcher with deep roots in environmental justice advocacy. Hernandez Hammer is also the mother of a 7-year-old son and says she worries about what climate change will mean for her son's adulthood. Her home state of Florida, she says, will be a very different place in the coming decades.
"I got a call last week and it was an incredible surprise. I think I was chosen because I echo some of the values that the president has identified as important, mainly climate change," she said. "And as a mom, I'm particularly aware of the impacts that it will have on my son's future. Climate change is a moral issue."
Her research focuses on the effects of rising sea level on urban areas and how it may disproportionately impact Latino communities in flood-prone places like Miami. Hernandez Hammer is a Guatemalan immigrant with Cuban heritage. In 1992, she learned firsthand the toll extreme weather events can take on those communities, when Hurricane Andrew ripped through the Florida coast and destroyed her home. "Whatever we can do to make our communities resilient we need to be doing," she says.
"Currently, in South Florida, we have tidal floods. The high tide combined with sea level rise causes tidal flooding. According to a Union of Concerned Scientists report on tides, by 2045 that will happen around 240 times a year. So that means we will have more days of flooding than non-flooding," she says. "That's why I'm doing this."
Hernandez Hammer spent 15 years in academia (she has degrees in natural sciences and biology, and an MBA in finance) before leaving the Florida Center for Environmental Studies to become an advocate for air pollution regulation and children's health with the activist group Moms Clean Air Force. "It just got to the point where it was more important to talk to moms and dads. We need to take action."
In the long term, Hernandez Hammer says she would like to see the U.S. take aggressive steps towards sustainable energy development. But right now, she hopes the country will begin to assess climate impacts in more human terms. If climate change risks continue to be evaluated according to strictly economic gains and losses, many of the most vulnerable Americans will lose out.
"Sometimes we base [decisions on what to protect] on places where we have the most assets. When we do that, we sometimes leave out a lot of low-income communities. That kind of approach doesn't take into account the human impact," she says.
As for tonight, she's excited to meet Michelle Obama. "It will be an honor to speak with her," Hernandez Hammer says.