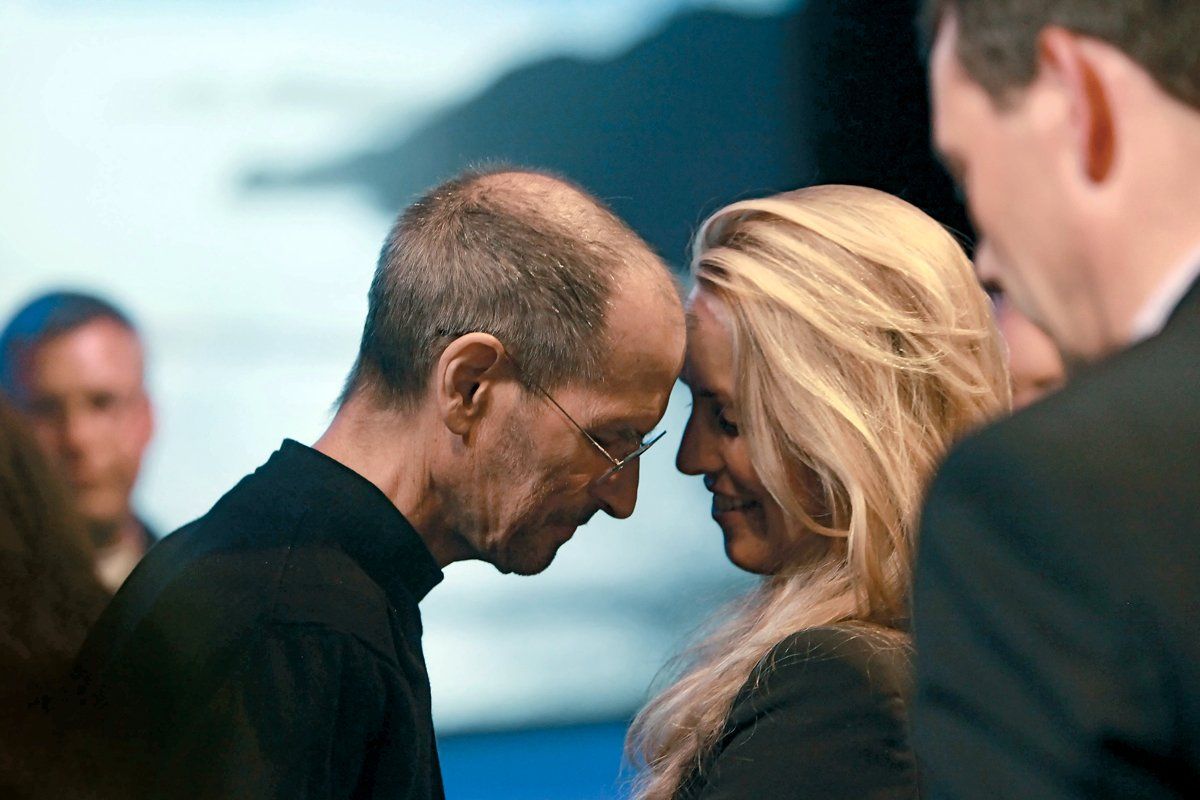 You've fallen in love with the genius future billionaire and married him. How do you then live? You can devote yourself, like Mrs. Bill Gates, to being a partner in his global philanthropic problem-solving. You can abide quietly near Seattle, like Mrs. Jeff Bezos, and write novels to some critical acclaim. You can enjoy the high-profile life of alpha-tech glamour, like Mrs. Larry Page. Or you can choose the fiercely protective path of Laurene Powell Jobs. Keep Steve from being eaten alive. Nurture friends and family. And when the camera does happen to find you, always look carelessly beautiful.
They met in a classroom at Stanford University in 1990, where he was lecturing and she was finishing an MBA. They exchanged phone numbers, but didn't make plans. Later, in the parking lot, he had a revelation. He was on his way to meet colleagues—even had his key in the car—but, as Jobs told a New York Times reporter, "I thought to myself, If this is my last day on earth, would I rather spend it at a business meeting or with this woman?" He ran across the parking lot and asked her to dinner. They were married a year later, in Yosemite National Park, with a Zen Buddhist monk presiding. Early in their marriage, Laurene founded an organic-food company called Terravera, but pulled back when her family began to grow. Her activism has been quiet but insistent: passionate about education, she sits on the boards of several education nonprofits. She founded the Emerson Collective, which funds strategic education-reform efforts all over the world.
Despite her abundant gifts, Laurene Powell Jobs has never flaunted them. She is the "home executive," which is what Mina Miller Edison called herself after she married the inventor of the incandescent lamp. Even as the end drew near, Laurene and Steve were making plans for a new home that reflected their values: spare, economical, utilitarian. Said an architect who reviewed the house plans for a tech web site: "Steve Jobs and his family are quite comfortable in their own skins, and not out to prove anything to anyone."