Meet The Man Who Knows All About Mitt Romney's Taxes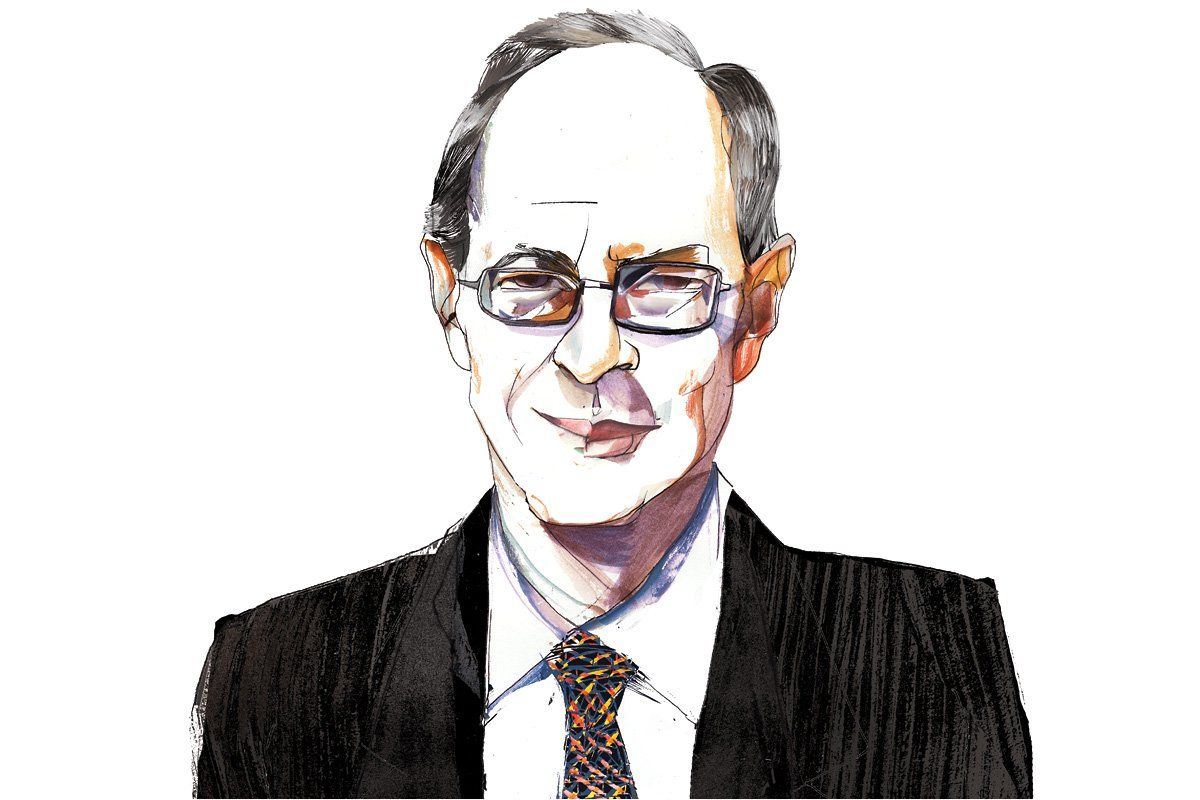 There's one person who knows precisely how much Mitt Romney paid in taxes in 2008 and 2009—but he's not talking. At least not about the returns.
"I'm a little surprised to see me in this arena," says R. Bradford Malt.
Malt, the 58-year-old manager of Romney's voluminous fortune, is a lawyer in the pre-2008 Romney image: patrician, Boston-based, Harvard-pedigreed (undergrad '76, law '79), and a real businessman. Since 2004, Malt has been chairman of Ropes & Gray, with 977 attorneys, nearly $1 billion in annual revenues, and offices in 10 countries. Like Romney, his pre-2008 politics were decidedly moderate. The self-described Rockefeller Republican and his wife, Sharon, each donated $2,300 in the 2008 cycle to Barack Obama's presidential campaign—and nothing to John McCain's.
Malt began doing legal work for Bain Capital, which Romney founded, in the early 1990s. When Romney began running for public office, he entrusted his personal fortune to Malt, who now manages two blind trusts, one for Mitt and one for Ann, the family's Tyler Charitable Foundation, and Mitt Romney's IRA. Combined, that's at least $290 million of assets. "Governor Romney trusts him immensely, not just his work ethic and capabilities, but also his character," says campaign spokesperson Andrea Saul.
As such Malt occupies a position of privilege—and some peril. He was the guy who in 2010 closed a Swiss account Romney owned. When the candidate released more than 500 pages of tax returns in July, Malt was the primary speaker at the press conference. He was also called into action after gossip site Gawker.com published a host of Romney-related financial documents. "I did not know what Gawker was," he notes. Malt gets why people are interested in Romney's fortune. "But I'd like to think at this point we'll engage in the real issues." He says private equity is misunderstood. And Romney isn't the bumbling toff he's made out to be. He's seen his client deal with big, intractable problems with lots of moving parts—from fixing Massachusetts health care to making a steel company competitive. "He can assemble all that data, get really bright people to debate the pros and cons of taking different courses of action, and ultimately select one of them and execute them really well."
What about those 2011 tax returns? Compiling Romney's returns is a Sisyphean task for the firm. There are literally hundreds of investment vehicles that need to report Romney's share of income to the blind trust. "We're still waiting for some tax information."
Malt isn't a pit-bull political lawyer in the Lanny Davis mode. In fact, he has a reputation as a prankster. As a junior lawyer, he wrote a fake memo from the chairman of the firm, chastising employees who hadn't shown up to a formal dinner, prompting a parade of anxious attorneys to go apologize to the boss. During the middle of a deal, he once rigged up the computer of a Bain analyst so that it would freeze. Still, Malt has never been tempted to punk Romney. "He's got a great sense of humor, but I can't think of anything quite like that."