Meet the New Swing Voter: the Education Voter | Opinion
As tens of millions of children begin what we hope is an uninterrupted year of learning, tens of millions of American parents are being inundated with campaign ads. It's a fall ritual that carries special significance this year, because education is suddenly at the top of voters' minds.
In a recent national poll of more than 5,000 parents conducted by The Harris Poll and commissioned by the National Alliance for Public Charter Schools, a decisive 82 percent of respondents across the political spectrum said they would be willing to vote for someone outside their political party if the candidate shared their views on education issues. Eighty-three percent of parents also agreed that education has become a more important political issue to them than it was in the past.
While inflation and economic issues will also be high on voters' agendas this November, education is taking on new resonance because of what parents and students experienced during the pandemic. Students and families were forced into inconsistently-managed remote learning for day-to-day schooling resulting in great learning loss and were unprepared and unsupported while living in an extremely politicized time. It's led to parents rising up as a new and powerful constituency and demanding leadership that endorses the importance of their role in their child's education. And they are turning on politicians who seek to undermine that role.
The Harris Poll dove deeper into those experiences to find out what parents want and expect from their children's schools, and it begins with options. Over eight in 10 parents want alternatives for their children that they can choose over the district school they are assigned to. This is no surprise, given that only 35 percent of parents are highly satisfied with the quality of their children's education in the public district schools their children are zoned to attend.
The survey found that with options comes satisfaction. Eighty-nine percent of parents whose children have switched school types report that they or their child experienced a positive change.
In short, parents want a greater say in how their children are educated and where they are educated. Given the disruptions, mental health stresses, and learning loss students experienced during the pandemic, and the devastating national math and reading test scores released earlier this month, this makes perfect sense.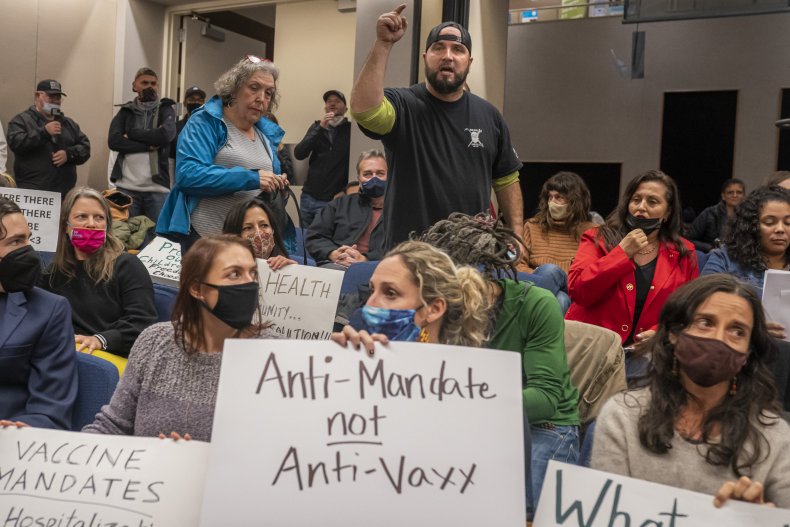 While the pandemic may have left many parents feeling powerless, it also introduced families across the country to new and different education models, including homeschooling, charter schools, micro-schools, community co-ops, and private schools. Hundreds of thousands of families across America were emboldened to make new decisions about their children's education—and they're not about to give up that power.
Candidates running for election this fall should see in the Harris Poll results as an opportunity or as a warning. Education voters are looking like the new swing voters, ready to cross party lines to vote for candidates who listen to parents, prioritize students, and make more high-quality school options available to families from all walks of life and from every community.
Candidates who ignore parents and cater to the entrenched interests who have monopolized education decisions for decades, and refuse to empower families with better school options, will find it hard to appeal to the education voters on both sides of the aisle who are ready to put their children's education first this November.
As candidates across America appeal to voters this fall, they would be wise to make a strong pitch for the new education swing voters. With parents raising their voices in public debates, we may finally get the change our students deserve.
Nina Rees is the President of the Charter Schools Action Fund.
The views expressed in this article are the writer's own.