Meet Your New Teacher—Vladimir Putin: Kremlin to Kick Off Russia's School Year With Big Lesson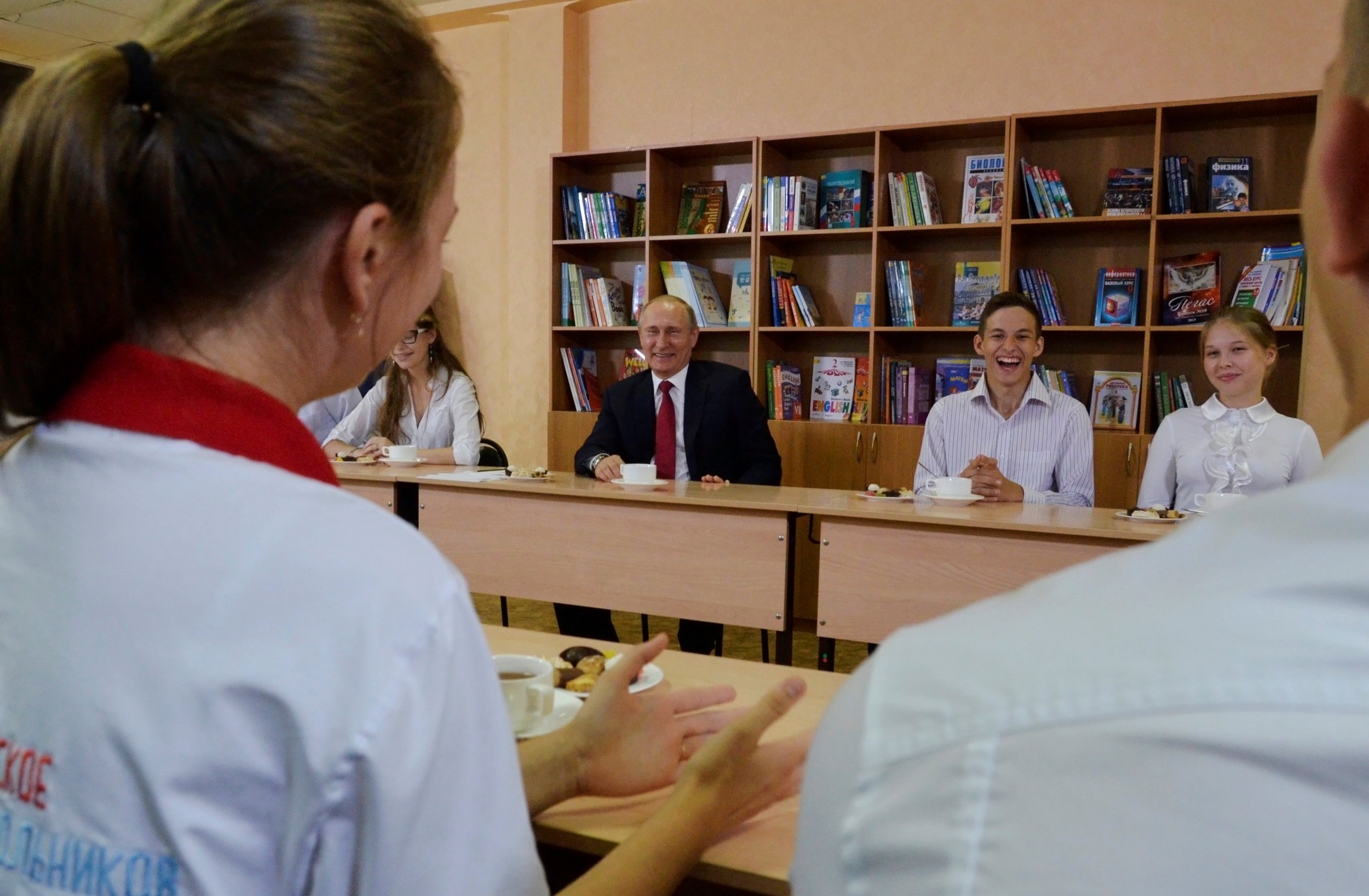 The first day of school can be daunting for many children. One lucky class in western Russia will have the comforting presence of President Vladimir Putin, who will be conducting a lesson that will be broadcast live across the country, according to Kommersant, Russia's influential business daily newspaper.
The Kremlin has not officially confirmed the event, but multiple sources from the presidential administration confirmed the plan to Kommersant. The visit would coincide with an annual event in the region organized by a Putin decree, the All-Russia People's Forum, which has already announced it will be holding live-streamed lessons and lectures for hundreds of pupils.
Putin has marked the first day of school among students before, sitting in on a classroom discussion in Vladivostok last year, during which he told pupils if they wanted to be president, they should not be arrogant.
None of the three Kremlin sources unveiled the topic of Putin's lecture for the youngsters this year, but the theme of the All-Russia People's Forum broadcasts will be "Russia, determined to the future."
Ahead of next year's presidential election in Russia, the pro-government establishment has increased efforts to promote Putin's image among the young, and, more important, to erode the momentum of his most famous critic—Alexey Navalny.
Navalny launched two waves of nationwide protests this year—each ending in his arrest. Following the protests, Russian pop singer Alisa Vox released an anti-protest music video advising young Russians to change themselves before seeking change in the country. Vox has since deleted the song from her YouTube channel after two news websites reported the video was funded by the Russian government.
A professor who chose to show his students Navalny's latest corruption investigation was fired in March, while students in the city of Vladimir were shown a contentious YouTube clip comparing Navalny to Adolf Hitler.
Putin has not yet announced whether he plans to run for a fourth presidential term next March, but during a televised question and answer session with young Russians last month, he laughed off a question about stepping away from the Kremlin.
"I have not yet decided if I will leave the presidency or not," he said, chuckling.