Meet a Photographer Capturing Special Last Moments Between Owners and Pets
Grieving a pet can be just like grieving a close family member. While not as widely acknowledged, the psychological impact of losing a beloved pet is synonymous with feelings associated with other forms of bereavement.
One woman from South Portland, Maine, has developed a way to help families cope with the loss of cherished pets.
In a recent viral video on TikTok, pet photographer Lauren Smith Kennedy shared her work taking end-of-life photographs for 12-year-old Chocolate Labrador Maya and her family. With more than 600,000 views and thousands of likes, the video warmed hearts online.
End-of-life pet photography
Founded in 2021, The Tilly Project is a platform that aims to connect pet owners with end-of-life pet photographers across the world while providing accessible, education, and supportive resources for photography, anticipatory grief, and pet loss.
Kennedy told Newsweek: "​​After photographing and sharing my first few end-of-life pet photography sessions, I started to receive hundreds of messages. I had families offering to fly me across the U.S., and even out of the country, to capture cherished memories of their beloved pets. At the same time, I was also getting messages and comments from other photographers saying that they were inspired to start offering this service.
"Early on it became clear that there was no way that I would be able to photograph all of these families, but now I had this list of other photographers who offer end-of-life pet photography to refer to them. With a growing need for the service and a rapidly expanding list of photographers who offer it, The Tilly Project was born."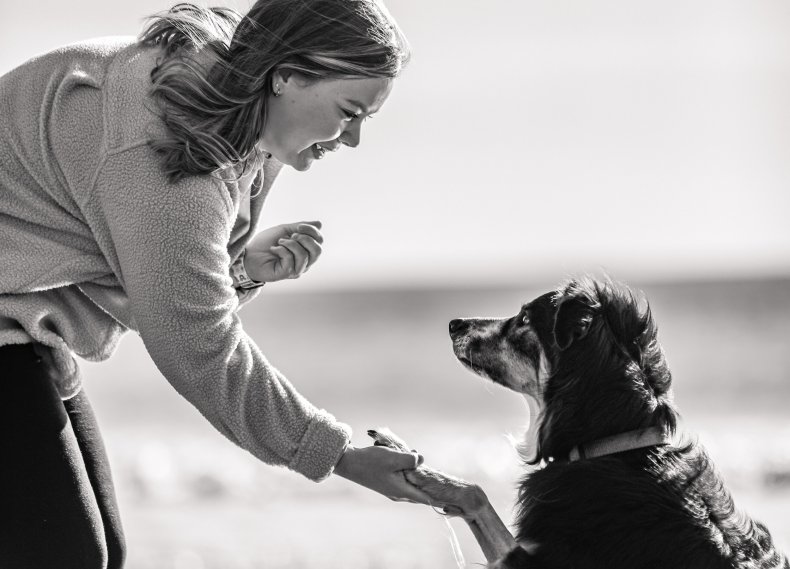 Now working with a worldwide directory so that families can find a photographer near them, The Tilly Project not only helps people get the perfect keepsake pictures of their pets but also offers a wide range of resources to support those struggling with the loss of an animal.
The Tilly Project's dedicated grief toolbox includes book recommendations, podcasts, free downloadable worksheets, journal prompts and details of support networks.
Immortalizing Maya
In the video featuring Maya, Kennedy shares video footage and pictures from the end-of-life photography session.
She explained: "End-of-life pet photography can be a bit difficult to put a definition on. Some families come to me just hours before a pet passes, and others, like in the case of sweet Maya, are seniors who are starting to slow down.
"During the shoot, we focused on capturing genuine and meaningful moments shared with her family—including a very tender bond between the granddaughter and her."
TikTok users flooded to the comments of the now-viral video to praise Kennedy's work. One user wrote: "Carry on keeping memories alive for people. You're amazing."
Another viewer of the video said: "You're amazing to catch these last memories for people. What you do touches people more than you'll ever know."
"This is the most beautiful TikTok I've ever seen," said another user.
Navigating pet loss
Connecting owners with compassionate and talented photographers and offering a helping hand through the grief process is a passion for Kennedy, who says she offers her services for free.
"My hope is that The Tilly Project offers families memories they will cherish forever," she said: "Not only does it help to keep the love alive eternally, but in many cases, it acts as an aid through the grieving process."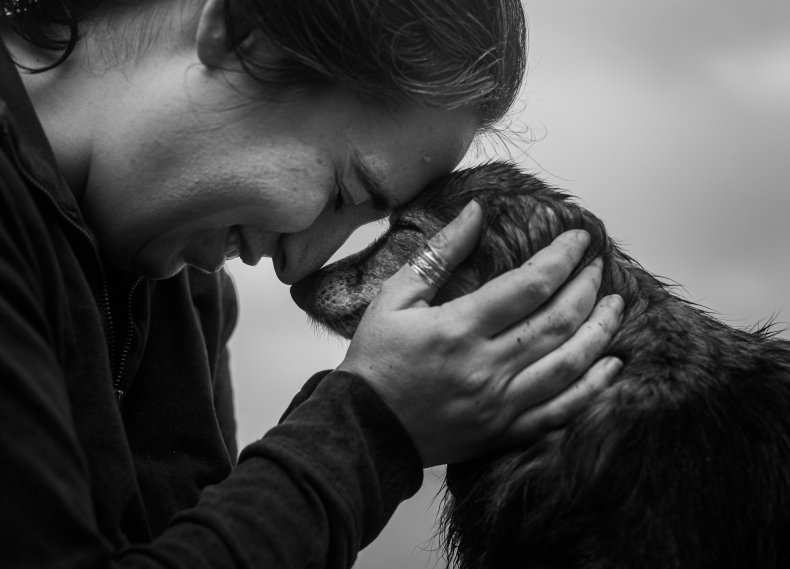 In sharing the work of The Tilly Project online, Kennedy hopes that sharing tributes to the pets they work with will allow viewers to reflect on their own emotions surrounding pet loss and grief.
"In my experience, pet loss is often minimized," she explained: "Sharing our work removes the stigma surrounding the end-of-life stages with our pets.
"I am so thankful for the platform that I have been given, the beautiful animals whom I photograph, and the accessible resources I am able to share."