Rachel Morrison was at the airport with her wife and son, waiting for an early-morning flight from Los Angeles to Park City, Utah, for the Sundance Film Festival, when her phone started blowing up with calls and text messages. And then, suddenly, a friend showed up at the airport to congratulate her. "I was very confused," Morrison told Newsweek. "I was, like, 'Are you coming to Sundance too? What's going on?'"
What happened was Morrison, a cinematographer whose resume includes Fruitvale Station (2013) and the forthcoming Black Panther, had just received an Academy Award nomination for her work on Mudbound.
It also happened to be an historic Oscar moment. Morrison is the first woman to be nominated for best cinematography.
"Traveling at 5:30 in the morning is already a kind of mind meld," she said. "But then you throw this in the mix—I feel like I'm walking on another planet now."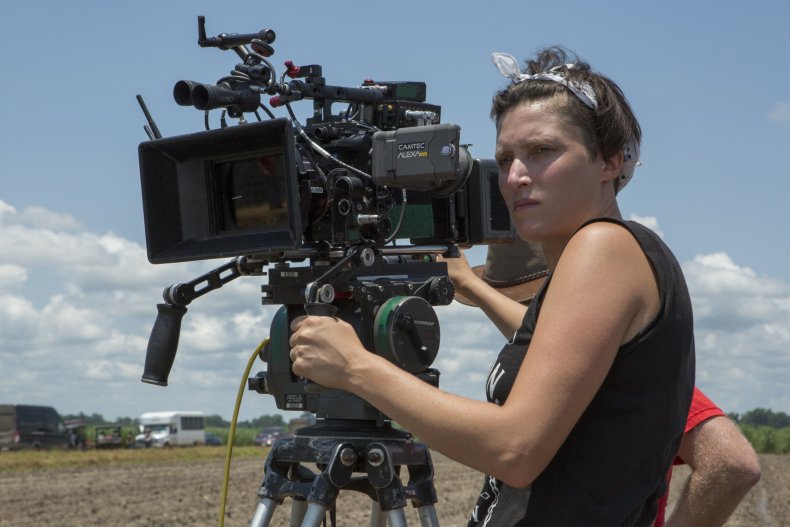 That otherworldly sensation was earned. Mudbound, directed by Dee Rees, is made unforgettable by Morrison's lush, earthy photography. The drama focuses on the racial, social and economic tensions in Mississippi following World War II, and her cinematography recalls the Depression-era images of Dorothea Lange, the humanism of Gregg Toland's camerawork on The Grapes of Wrath and the rural lyricism captured by Néstor Almendros for Days of Heaven.
Finding those elements in Morrison's works is unsurprising. She was drawn to photography when she was in middle school, but when she learned that cinematography existed—that you could capture 24 images a second and tell a story with them—"that was it for me," she said. "I never looked back. I'm one of the fortunate ones, I guess, in that way. I've only ever wanted to do one thing and this is it."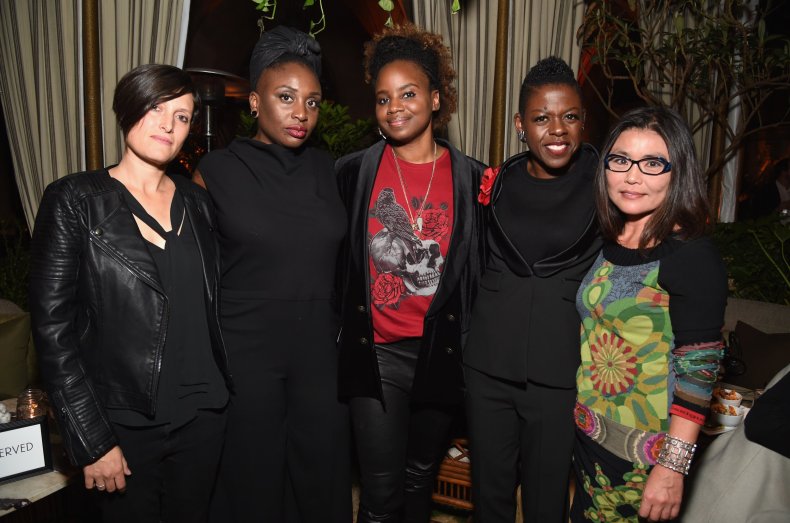 As she built her career in film, working on shorts, documentaries and television shows, Morrison found inspiration in the photographs of Gordon Parks and the films of legendary DPs like Gordon Willis (The Godfather), Harris Savides (Zodiac) and Christopher Doyle (In the Mood for Love). She was also drawn to the work of Ellen Kuras (Eternal Sunshine of the Spotless Mind), Nancy Schreiber (The Nines) and Amy Vincent (Hustle & Flow), who showed her a career as a cinematographer was possible for a woman.
"This is all I ever wanted to do," said Morrison. "It was nice to see them doing it back when it was just a dream for me."
Now she has the chance to be the inspiration. Her Oscar competition is stiff: 14-time nominee Roger Deakins (Blade Runner 2049), five-time nominee Bruno Delbonnel (Darkest Hour), and first-time nominees Hoyte van Hoytema (Dunkirk) and Dan Laustsen (The Shape of Water). Whoever ends up walking away with the Academy Award, Morrison hopes that seeing a female face among the nominees will inspire young women—especially girls—to think, "Maybe I can do this thing."
"This dream seemed impossible to me as recently as seven or eight years ago," she said. "To be in this boat really, to me, says anything's possible.