Meet Reddit's Newest Investor, Snoop Dogg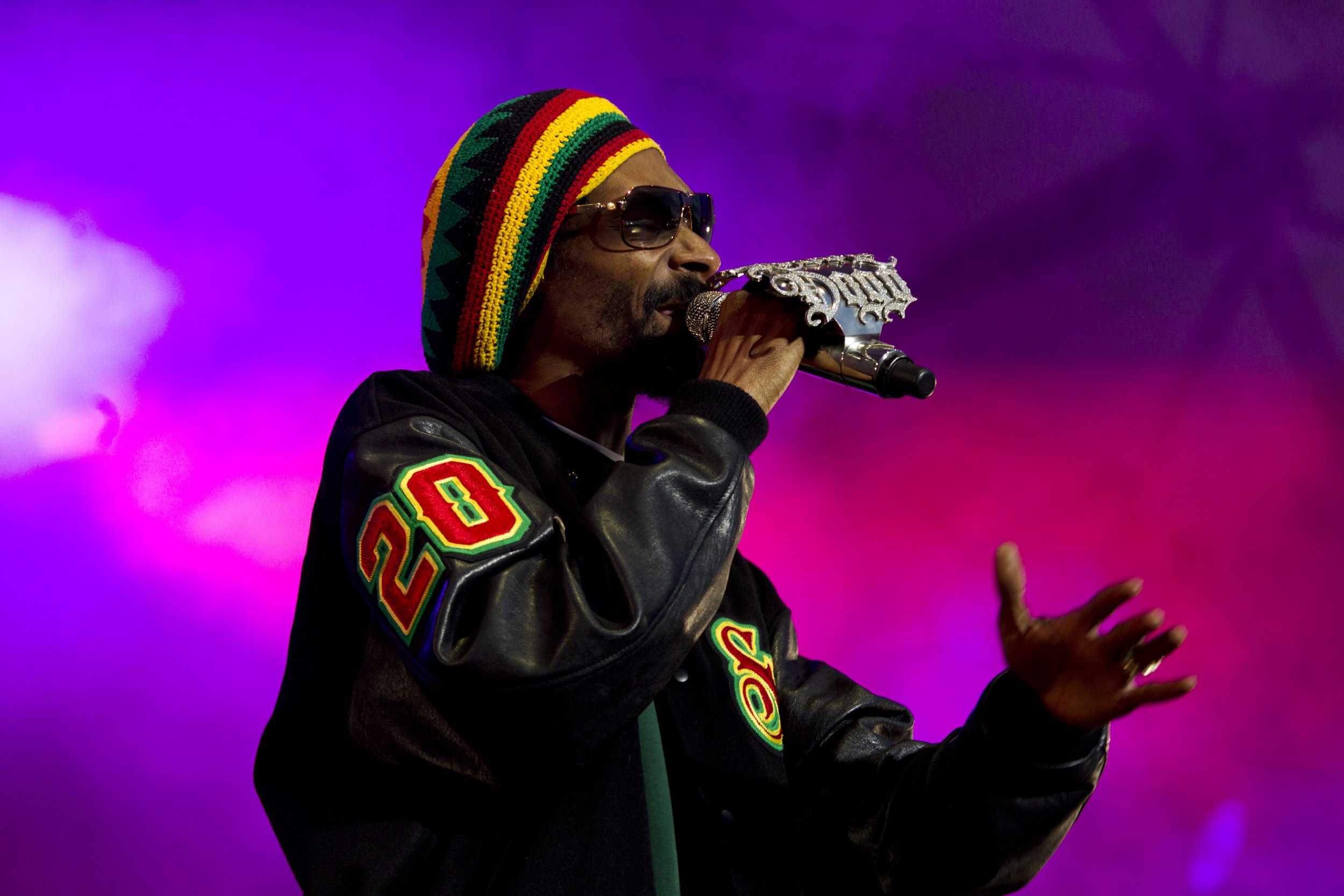 Reddit, the self-appointed "front page of the Internet," is getting a huge surge of green from Snoop Dogg. No, not that green. The rapper, along with PayPal co-founder Peter Thiel and actor Jared Leto, is joining a group of investors injecting $50 million into the site. Reddit's estimated value is now roughly $500 million.
Reddit is the largest web link aggregator on the web. Its curation mentality is loosely based on the old adage, "the cream rises" to the top: When people submit links, pictures and GIFs, they are then "up-voted" or "down-voted," driving some posts to the top and leaving the rest floating, lost, in cyberspace. The site then splinters into hundreds of special-interest threads dubbed "sub-Reddits," which range from general (/r/art) to ultra-niche (/r/badtaxidermy). It's estimated that about 133 million people visit the site monthly.
Since Reddit has operated mostly on a shoestring budget since its inception in 2005, the new investment money is an enormous boost for the site's growth. Reddit CEO Yishan Wong explained in a blog post that the hefty investment will go toward bolstering the company's workforce (currently just 60 people), creating better moderation tools, improving the Reddit mobile app and expanding the site's technical infrastructure.
But the new wealth will also be spread widely across the Redditverse. Investors have a new plan for the site in which they they will give 10 percent of their Reddit shares to users, both to promote community ownership and as a token of gratitude for helping the site grow. Reddit and the investors have yet to disclose how the shares will be distributed to users: Will it be through a rewards system or arbitrarily? Will shares be awarded to top users, moderators or random users? Wong admits the details are unclear, but promises that users can expect to hear more about specifics soon.
Sam Altman, president of start-up investor firm Y Combinator, will be leading the shares initiative. During his Ask Me Anything session—in which users ask public figures questions on Reddit—Altman said: "I've always thought communities like Reddit should mostly own themselves, and that it's time for some innovation around corporate structure here."
Investors aren't just distributing cash money to dozens of anonymous users, though. Wong explained that they are exploring the use of Bitcoin and other crypto-currencies to share the goods with the Reddit community. Wong added that "this plan could totally fail," but even if it does, investors are confident that the shares will reach people "somehow."
So what does Snoop Dogg have to do with the corporate plans? Well, Snoop is a "Reddit superstar," according to an interview with Altman in the New York Times. Given how the rapper frequently engages in random Reddit threads under the moniker Here_Comes_the_King, perhaps he'll be a successful liaison between the Reddit community and investors in the sharing scheme. Or maybe it's just the first step in Snoop's growing tech empire. Before investing in Reddit, the rapper had developed "Snoopify," a mobile app that enables ganja enthusiasts to easily add virtual "stickers" of pot leaves and joints to their photos.