Meet Sparkle Producers Mara Brock Akil and Salim Akil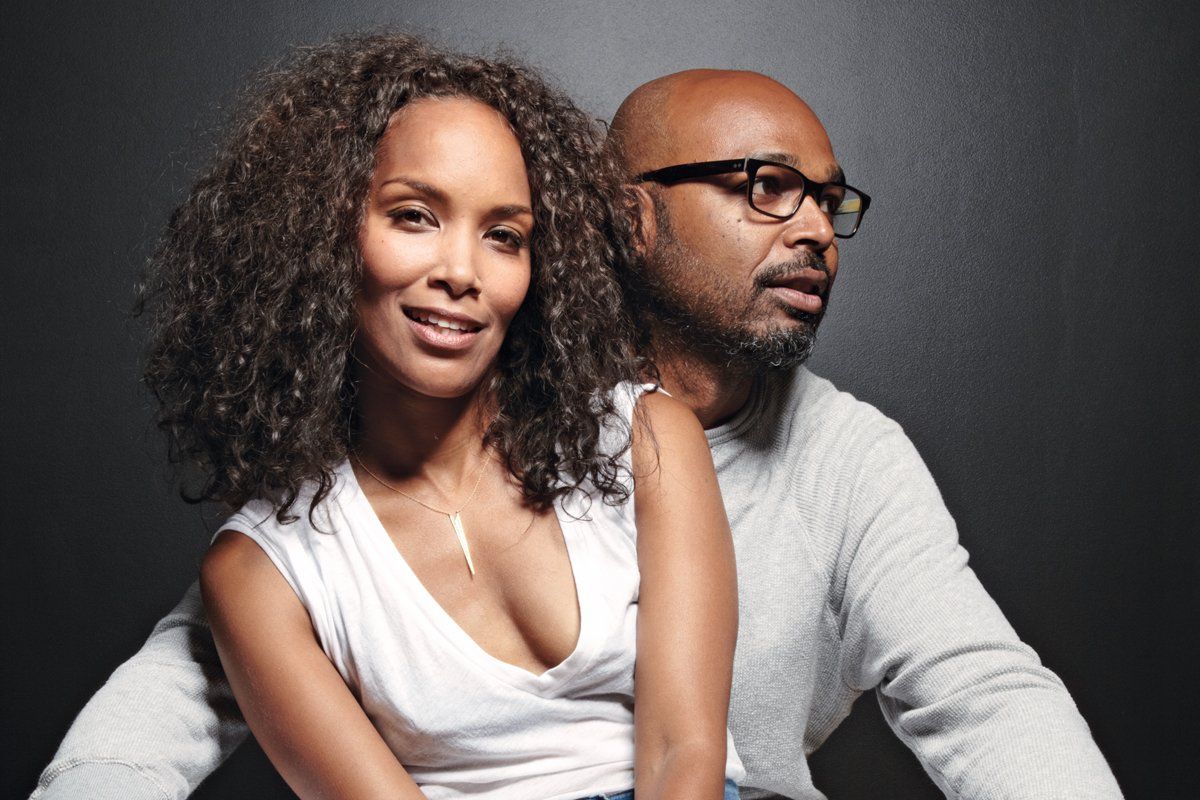 Mara Brock Akil remembers well the best advice she was given as a fledgling writer climbing the ranks in Hollywood. One night after working her usual 14-hour day on the comedy Moesha, a senior producer applauded Akil's work ethic and pulled her aside. She strongly urged her to avoid forsaking a personal life for her burgeoning career in television, suggesting she'd live to regret it if she did.
A few years later, while forging toward a career that would place her as one of few African-American women to write and produce shows for network television, she met Salim Akil. Married for 13 years, together they have worked on an array of hip and racially diverse series, including The Game, Soul Food, and Girlfriends.
This summer, the duo will become the first African-American couple to write, direct, and produce a major film with a remake of the 1976 cult classic Sparkle, due out in August. Sparkle also marks Whitney Houston's final appearance on film after her death from drowning and drug overdose in February.
This presents a two-pronged challenge for the Hollywood players: can they retell a beloved story while doing justice to the memory of a lost icon?
"Whitney was involved with this film before we were," explains Salim, who served as director. "This was a movie she'd wanted to make for a very long time, so we always understood the importance it held for her. We respected her ideas and she respected ours. It was a wonderful partnership."
Inspired by the musical group The Supremes and set during the 1950s and 60s, Sparkle follows a trio of sisters gifted in song but struggling to fight the demons of fame. In the late 90s, Houston approached the singer Aaliyah to costar as a sister with her in the film. After Aaliyah was killed in a 2001 plane crash, Houston put the film on hold.
More than a decade later, Houston and her producer partner Debra Martin Chase turned to reviving the remake. Salim Akil was coming off of directing his box-office hit Jumping the Broom, and after a few meetings with the producers and studio, the 45-year-old Oakland native knew exactly what the film needed besides him—his wife's writing touch.
They began shooting Sparkle in Detroit, with Houston in the role of the aspiring singers' mother. A chilling subplot of the movie—which won't surprise anyone who's seen the original—is one sister's spiral into drug abuse that ultimately leads to her death. Houston was very careful that every line or event rang true. "Whitney would tell me point blank, I lived this and that's not the way it happens," says Salim. "She always was very honest and very real about what that life was about and she wanted the reality of it reflected in the film."
Salim said that he would always remember the 48-year-old Houston as happy, healthy, and ready to reignite her career. After her shocking death, the Akils made a decision to keep a low profile and focus on delivering the project Houston expected.
"Whitney liked Salim and Mara a great deal. She liked them as a team," says producer Debra Martin Chase, Houston's friend and producing partner for 20 years. "She felt good about their work and though she didn't see the finished film ... I think she knew she was in good hands."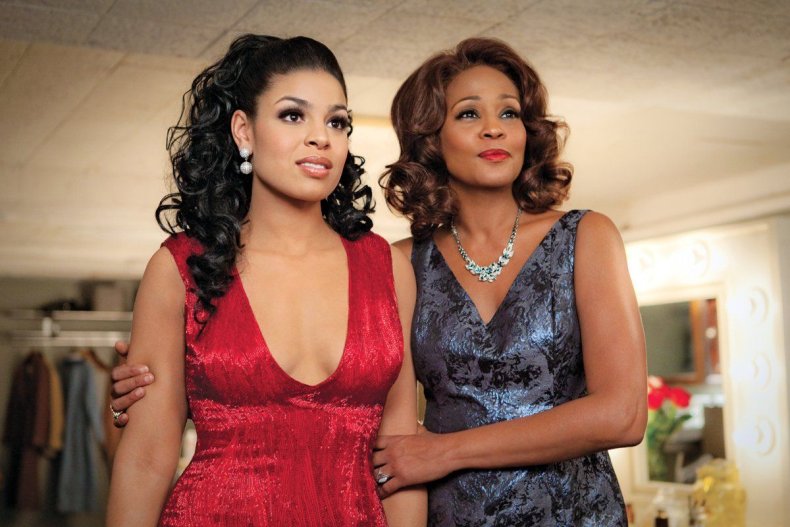 The Akils maintain that they are committed to showcasing real diversity on the large and small screen without overly analyzing it. "You change the landscape in Hollywood with action, not words," says Salim. "It doesn't make sense to constantly talk about the lack of diversity in Hollywood. We all know it's there. My wife and I just want to change that conversation with our work."
Next on the horizon is the hour-long drama Being Mary Jane, starring Gabrielle Union as a successful single woman looking for love in Atlanta. The show is set to air this fall on BET as part of the couple's multiyear deal with the network, which the Akils signed after their popular show The Game was dropped by The CW. The cancellation spurred a letter-writing campaign that helped the show land at BET. "It's nice to be at a place where everyone understands the story and everyone understands the need for that story to be told," says Mara.
But through it all, it's their relationship that's the real guiding force behind their success. As Mara says, "We work well together at home and on projects because of the mutual respect we have. When you start from that point there's very little you can't do."