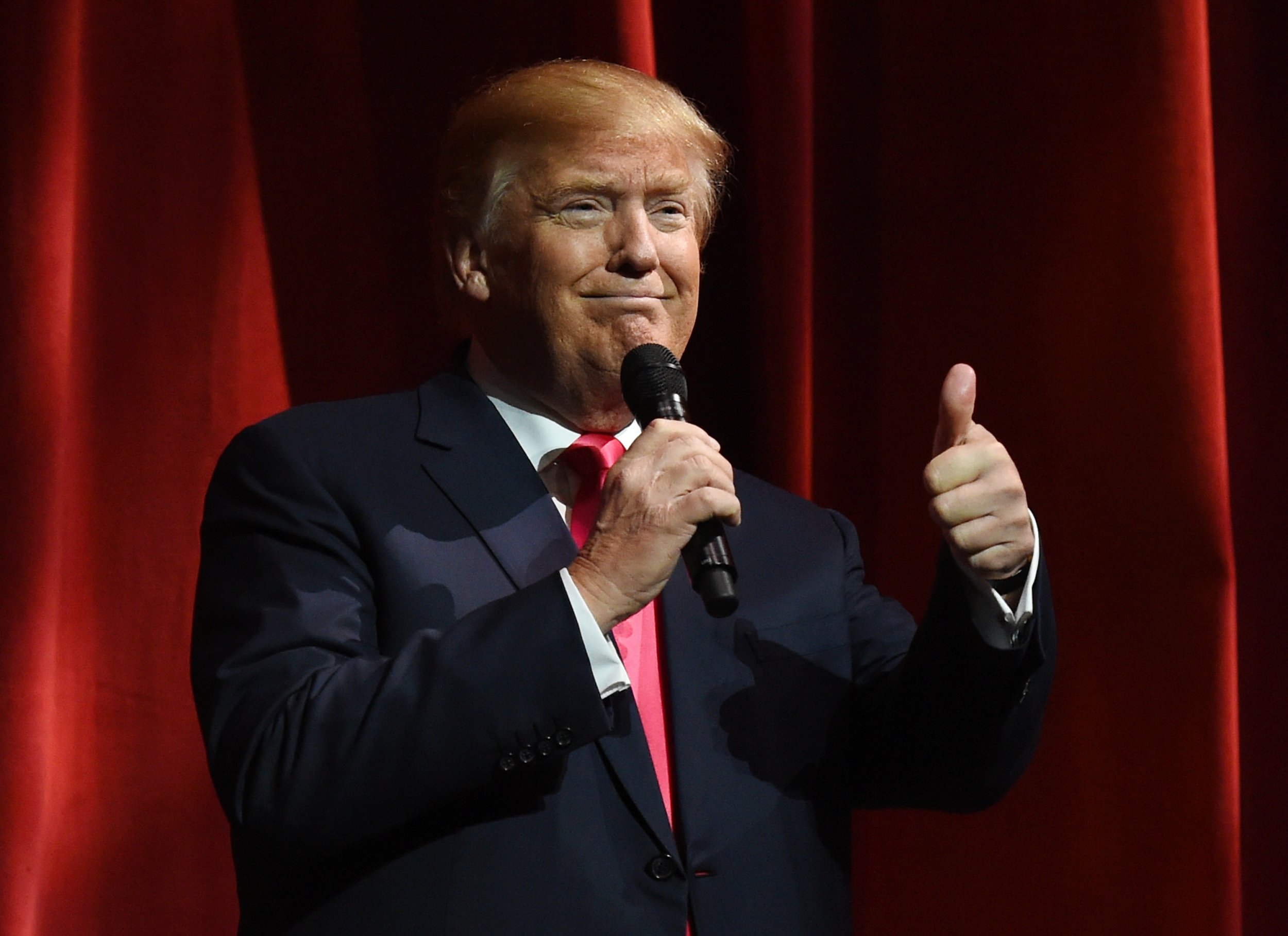 Suffice it to say, it's been a rollercoaster week for Donald Trump. It began with British MPs sitting down to decide the fate of Trump's entrance into the country, but picked up with an endorsement from former vice presidential candidate Sarah Palin—an announcement that, for whatever reason, caused Twitter to be overrun with pictures of kitties posing in poofy Donald Trump toupees.
The hashtag #TrumpyCat began trending on the social media site on Thursday, accompanied by photoshopped pictures of internet celebrity Grumpy Cat, as well as some felines claiming to be the "real" Trumpy Cat.
Trumpy Cat should seriously consider running for president. He's got our vote!
Although, one user couldn't differentiate between Trumpy Cat and the real Trump.