Meeting China on the New Climate Front | Opinion
American politicians seem to agree on one thing these days: The U.S. cannot let China displace the United States as a global superpower. The House and Senate both passed legislation to counter China, but it continues to miss the mark: climate change is an untapped source of leverage. Curbing China's influence and tackling the climate crisis must be part of the same conversation. By changing how we think about climate, we will redefine the strategic rivalry with China.
China has long used its assets to wield soft power. Huawei and telecommunications came into focus last year, but China using access to clean energy technology as political leverage dates back much further. In 2010, Japan detained the captain of a Chinese fishing trawler after he refused to leave disputed waters. In retaliation, the Chinese government blocked exports to Japan of critical mineral exports used for hybrid vehicles.
There is a conscious strategy here. Beijing has heavily invested in ensuring future supply of the metals and minerals essential for developing clean energy technology. China now controls the supply chains for most of the rare Earth elements and critical minerals used in batteries, magnets and other components important to clean energy technology. In 2021, China's production of these rare elements accounted for 60 percent of the world's total, compared to only 15 percent in the U.S., according to the U.S. Geological Survey.
China's control of the supply chains has allowed it to develop and export clean energy technology, building influence in areas of strategic interest. China partnered with Saudi Arabia to develop the world's largest concentrated solar power plant in Morocco, and one of the world's largest renewable energy projects in the United Arab Emirates. In Vietnam, China invested $310 million in a solar plant. These projects are illustrative of a larger trend. In 2017, roughly 35 percent of China's overseas infrastructure investments were in renewable energy; by 2020, that had grown to 56 percent.
The true strength of China's clean energy technology market play lies in how Beijing chooses to use this expanding influence. The picture evolving could pose a national security threat to the U.S. and our allies. As recently as 2019, the People's Daily published an article hinting that China could cut off rare Earth elements exports to the U.S. as a "counter weapon" in the trade war.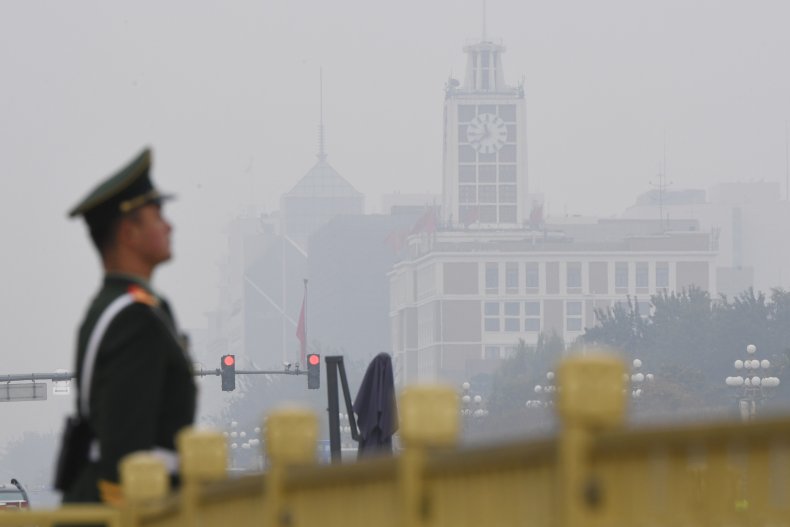 However, the U.S. could up its game as well. We are making investments to diversify critical mineral supply chains. In 2021, the U.S. government announced several investments, including $30 million in funding for 13 national lab- and university-led research projects focused on developing substitutes for and diversifying the supply of rare elements. While this is a step in the right direction, more is needed to counter China's dominance.
The clean energy market is growing rapidly. By 2030, clean energy technology market valuation is projected to reach $2 trillion—over three times all goods and services traded between the U.S. and China in 2020. With renewed investment in innovation and domestic manufacturing of clean energy technology, the U.S. could offer a growing market an alternative to Chinese manufactured technology, building influence of its own.
Climate change is no longer a sideshow; it will become the next motivator of wealth and power transfers. Access to technology and resources is one of several avenues by which this will occur—climate offers many more avenues through which to seek strategic influence, from pro-climate diplomacy to national carbon emissions reductions. The U.S. has tools at its disposal, including accelerating clean energy technology at home and giving developing countries access to clean energy finance and materials that don't come from China.
The effects of climate change will play an outsized role in political, economic and security issues in the future. Rather than cede climate to China, and the influence it would give Beijing, the U.S. needs to seize this opportunity to invest in a strategic vision for the 21st century.
Taiya Smith is a senior associate at E3G. Previously, she served as deputy chief of staff and executive secretary to Treasury Secretary Hank Paulson, where she led the U.S.-China Strategic Economic Dialogue (SED), a cabinet level bilateral dialogue. She managed the U.S. negotiating team across seven government departments and established the U.S.–China Ten Year Framework on Energy and the Environment.
Alexandra Hackbarth is a senior policy advisor at E3G. Prior to joining E3G, she was the director of climate and energy security at a D.C. national security think-tank. Her work focused on the national security implications of climate change, with a focus on China and strategic rivalry. She previously served in Kabul, Afghanistan as special advisor to the Special Inspector General for Afghanistan Reconstruction.
The views expressed in this article are the writers' own.