Capcom Gave Up On 'Mega Man Battle Network,' But Thomas Moon Kang Never Did
Mega Man has tackled many genres in the nearly three and a half decades since Capcom's vaunted franchise first launched. The blue bomber is most remembered for side scroller titles like classic Mega Man, Mega Man X and Mega Man Zero, which have inspired countless other games.
A lesser-known gem, Mega Man Battle Network is a Mega Man spin-off series that mixed TCG deck-building with classic RPG elements absent from the core franchise. Of those, the series' most indelible element was its 6-by-3 grid based combat.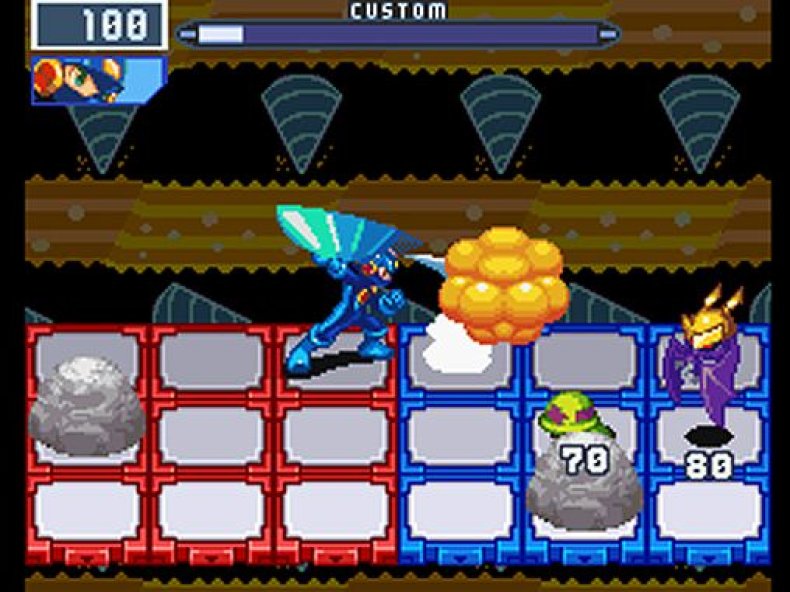 Players would zip around the grid, dodging enemies and dispatching them with spell-like cards. The fluid, fast-paced, and addictive battle system struck a chord with many fans. One of those fans, indie game developer Thomas Moon Kang, has spent three years working on a game heavily inspired by Battle Network called One Step From Eden. He put the game on Kickstarter in January where it earned $70,000 and Kickstarter's staff pick badge. Battle Network fans are everywhere it seems.
One Step From Eden isn't a one-to-one Battle Network clone. The game removes practically all the non-combat based elements found in Battle Network, like overworld missions or fetch quests. One Step From Eden takes place entirely through a string of battles that take place on an 8-by-4 grid divided between player and foe, just like Battle Network.
Kang found the traditional 6-by-3 grid too small for his ideas, namely his goal to create "something more fluid and fast-paced than Battle Network."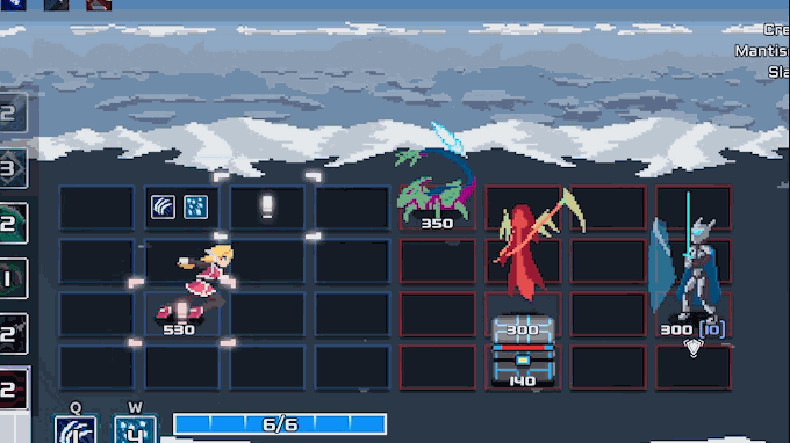 The game further increases the pace by forgoing the respite provided by Battle Network's card selection screen. There are no pauses in the combat, decks are refreshed either by choice or once players use all their cards. Decks are built in the aftermath of battle, when the winning player can add one of three cards to the deck as a reward. Kang does intend to plan to include a method to use prebuilt decks, but believes his on-the-fly deck building system is much more accessible.
Kang intends to launch the full game with at least eight different playable characters, each with their own story. The game will also have a robust local PvP and Co-op modes. He intends to incorporate online multiplayer soon after release. that will involve a ranked mode using premade decks and a more casual arena mode where players can face friends.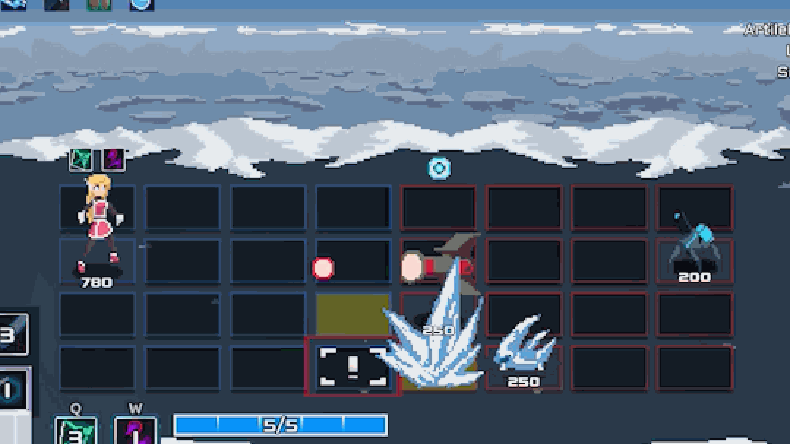 Currently, One Step From Eden has a lengthy demo available on Steam and a fairly active mod community on its Discord. Kang told Newsweek some of the fan-produced mods even helped inspire portions of the game.
Despite the changes he's made, Kang has attempted to maintain some equivalency between Battle Network and One Step From Eden. Early in development he tried to replicate Battle Network's special move system, the "program advance" in One Step From Eden, but couldn't find a way for it to meet his standards. "I don't add mechanics just to add them, it needs to have a reason and a clear improvement to the game." Kang told Newsweek. He continued that, "Program advances have been suggested many times, and it's something I want to add in."
Kang briefly tinkered with "program advances" being super cards that crafted by combining cards while out of combat, but didn't enjoy how it felt. He's still trying to find a balance that works for One Step From Eden.
Aside from Battle Network and Discord mods, One Step From Eden owes its existence to a game jam Kang attended while was he a senior Rutgers University in 2016. He notes that the core gameplay hasn't changed much since that game jam, but it did initially have more text adventure-esque storytelling techniques like branching dialogue options.
Kang first got into game development during his college summer breaks, messing around with Unity programming. He released his first game, Astral Gun, to Steam in early 2016. It gave him first-hand experience with a full game development pipeline and taught him how to sell games on Steam.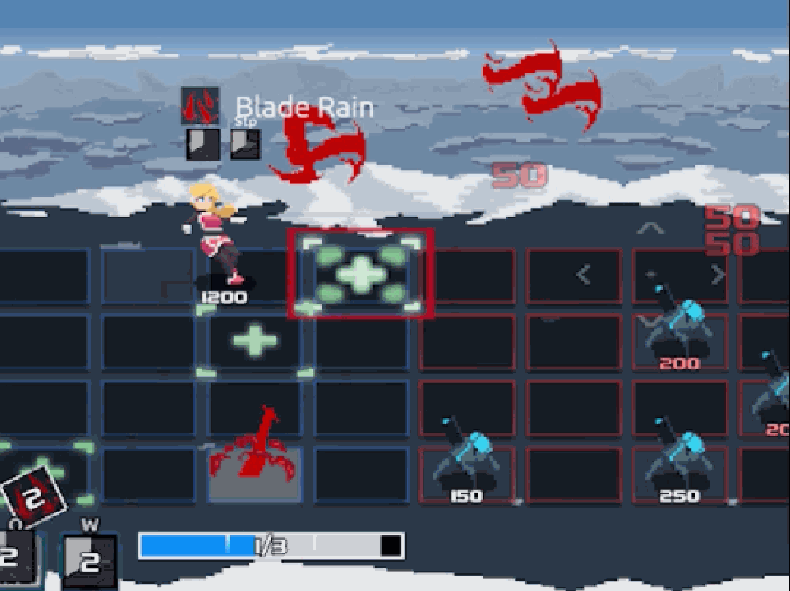 Since then, Kang has been hard at work perfecting One Step From Eden. He maintained a full-time job until he launched a Kickstarter for the game in January and has since transitioned into the indie developer life. His typical day consists of game development, marketing, chatting up pals and playing Beat Saber for the cardio.
This gives Kang the freedom to focus on development, and getting the Battle Network vibe just right.
"One of the most important things was keeping how the combat felt because a lot of similar games [have] lost that feeling for me," he said.
One Step From Eden launches on Nintendo Switch and Steam in January 2020. Although the Kickstarter is no longer available, you can support the game by wishlisting it and downloading its demo on Steam or following its development on Twitter.