'Mega Man X Legacy Collection 1 and 2' Update: New Armor and Challenge Information
New information about Mega Man X Legacy Collection 1 and 2 were released on the official Japanese Capcom site and in the latest issue of Famitsu.
According to the official Capcom site, X will have brand new, original armor for the X Challenge mode when the game releases in July. Famitsu says -- translated by Twitter user bk2128, "X can use special weapons exceeding the series limits thanks to this armor."
This means that X will be able to use powers from other games when attempting a Challenge. For example, a power from the first Mega Man X can be used in a Mega Man X4 Challenge.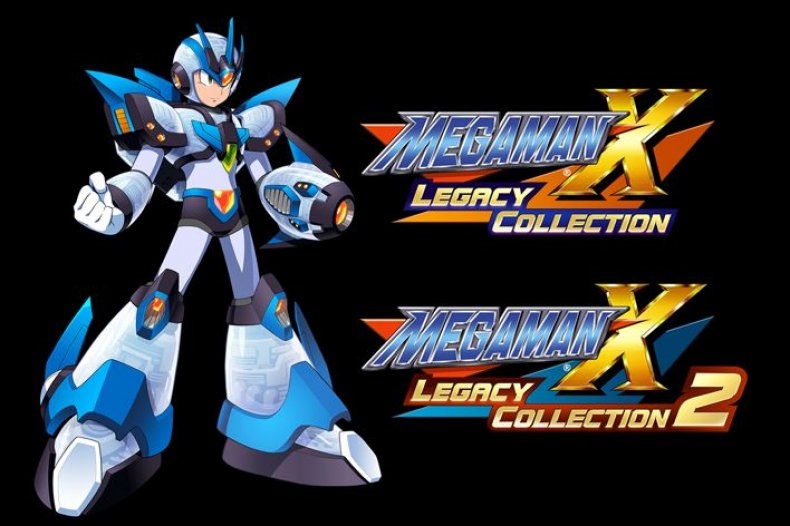 Here are other tidbits revealed on the Capcom site -- translated by Nintendo Everything.
Online ranking leaderboard
In X Challenge, you get to choose up to three special weapons from nine available
You won't be allowed to modify the set until you've cleared an area
There's a total of 27 stages to be cleared
Special weapons are selected from X1 to X6
Difficulty level (Easy-Hard) determines boss strength, post-clear health, and whether remaining time carries over or not
Legacy Collection.1 and 2 may have different stages
Four Challenge stages were also confirmed on the site, which include:
Chill Penguin & Frost Walrus
Bubble Crab & Wheel Alligator
Slash Beast & Crescent Grizzly (Legacy Collection 1 only)
Web Spider & Wire Sponge (Legacy Collection 2 only)
Capcom released Mega Man Legacy Collection 1 and 2 in May for the Nintendo Switch, which included its own Challenges. They remixed classic Mega Man stages by combining multiple levels for players to clear in a set amount of time. However, for Mega Man X Legacy Collection these Challenges are boss battles that test players skills against two bosses at once, or even doing a buster-only run.
Mega Man X Legacy Collection 1 and 2 will release for Nintendo Switch, PS4 and Xbox One one June 24.
So what do you think of X's new armor? Are you excited for this game's release? Let us know in the comments section below.