The Mega Millions jackpot on Friday was the ninth-largest prize in the game's history, and a ticket sold in Pennsylvania will take it alone, not sharing it with another ticket.
There were no second-prize winners on Friday 05/21/21, meaning no players hit the first five white balls and missing the gold Mega Ball for a $1 million prize. There were 53 players who hit four of the first five, and then hit the Mega Ball for the third prize of $10,000. Ten of those bought the Megaplier for an extra $1, meaning their third-prize winnings are worth $30,000.
Here are the winning numbers for the Friday 05/21/21 Mega Millions drawing worth $515 million, which included a $346.3 million cash option.
First Five: 06-09-17-18-48
Mega Ball: 08
Megaplier: 3x
The location of the Pennsylvania winner hadn't been made public by 12:30 a.m. ET, but this story will be updated when details are available.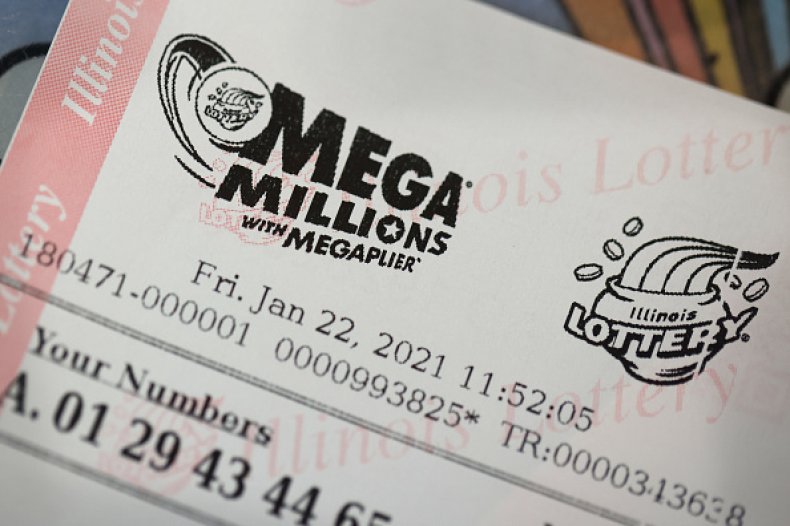 Around the country, there were close to 2 million winners from the Friday night drawing, including 1,079,958 players who got just the Mega Ball for a $2 prize. Those who purchased the Megaplier for an extra $1 will receive $6 for their ticket.
There were 472,806 tickets that hit one white ball and the Mega Ball for a $4 prize ($12 with Megaplier). There were 67,333 tickets that got two white balls and the Mega Ball for $10 ($30), 78,031 tickets that got three white balls and no gold ball for $10 ($30), 3,313 tickets that hit three white balls plus the Mega Ball for $200 ($600) and then 1,254 tickets that hit four white balls and no gold Mega Ball for $500 ($1,500).
The game now resets to the minimum of $20 million for next Tuesday's drawing on 05/25/21.
Friday's jackpot was not only the ninth-largest in Mega Millions history, but the second top-10 prize from the game this year.
The last grand prize jackpot winner was from a ticket for $96 million sold in New York on 02/16/2021. That was the second grand-prize ticket sold this calendar year after a ticket sold in Michigan on 01/22/21 for $1.05 billion, which was the second-largest jackpot in Mega Millions history.
$1.537 billion 10/23/2018 1-SC
$1.05 billion 01/22/2021 1-MI
$656 million 3/30/2012 1-IL, 1-KS, 1-MD
$648 million 12/17/2013 1-CA, 1-GA
$543 million 7/24/2018 1-CA
$536 million 7/8/2016 1-IN
$533 million 3/30/2018 1-NJ
$522 million 6/07/2019 1-CA
$515 million 05/21/21 1-PA
$451 million 1/5/2018 1-FL
Mega Millions is a multi-state lottery every Tuesday and Friday night, and it is one of America's two biggest lottery jackpot games. Mega Millions jackpots start at $20 million, and other prizes pay from $1 million to $2 million or more with a Megaplier. Tickets are $2 per line, and odds of winning with a $2 Mega Millions ticket are one in 303 million. For more information on Mega Millions, or to check your past numbers, visit its website.
Powerball is the other multi-state lottery, and it also starts at $20 million. Its drawings take place shortly after 11 p.m. ET on Wednesday and Saturday nights. Here is the Powerball website for more information, or to check past winning numbers.
The Powerball jackpot for Saturday 05/22/21 is $218 million, with a cash option worth $149 million.