Mega Millions Results, Numbers for 9/3/19: Did Anyone Win the $127 Million Jackpot on Tuesday (Last) Night?
The Mega Millions draw took place on Tuesday night, with the jackpot reaching $127 million, or a one-time cash payment of $90.9 million. Did anyone walk away with the prize?
Tuesday's Mega Millions numbers were: 13, 20, 27, 61, 62 and the mega ball was 5. The megaplier was 2X for this draw, which means people who applied the megaplier to their ticket could double their money.
There were no jackpot prize winners for Tuesday's draw, according to Mega Millions, but one person won a cool $1 million by matching five of the six numbers. They did not apply the megaplier to double their win to $2 million.
18 people won $10,000 each by matching four numbers and correctly drawing the mega ball number. Two people won $20,000 for matching the same numbers, but won double because they played the megaplier option.
40 people won $1,000 each, 251 won $500, 170 won $400 and 870 won $200.
The next Mega Millions draw takes place on Friday at 11 p.m. Eastern. The jackpot will now go up to $139 million, with a one-time cash payment option of $99.5 million.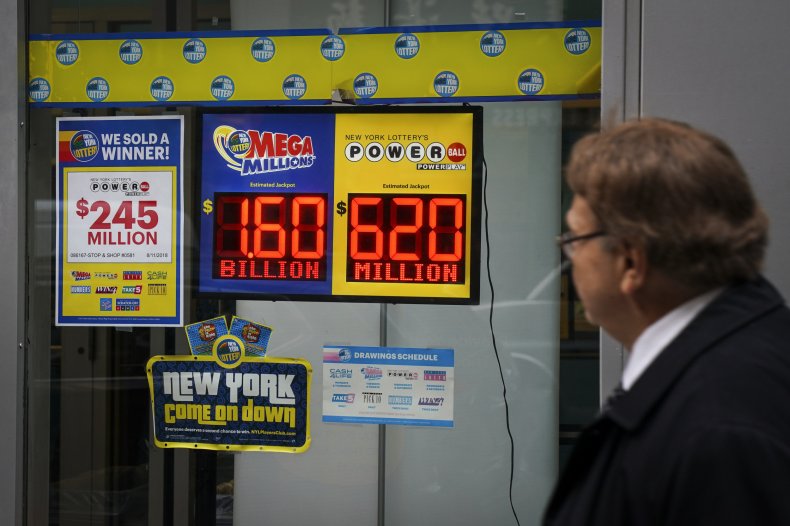 How to play Mega Millions
Mega Millions tickets can be purchased from your local store and cost $2 per ticket.
To win the jackpot, you need to match all six numbers on your card. Further cash prizes are available for matching five numbers, four numbers plus the mega ball number, four numbers on their own, and so own.
The jackpot prize begins at $40 million and increases by $5 million with each draw. Prizes range from the jackpot all the way down to just $2.
Players can purchase the megaplier option on their tickets for an additional $1. This increases your potential non-jackpot winnings by up to five times its value. For example, if the megaplier is 2X and you win $10,000, this is doubled to $20,000 if you purchase the megaplier option.
Mega Millions draws take place on Tuesdays and Fridays at 11 p.m. Eastern.
Mega Millions odds
The odds of winning a prize by playing Mega Millions vary. On average, 1 in 24 players stand a chance of winning a prize The odds of winning the jackpot, however, are 1 in 302,575,350.
The other odds are:
$1 million: 1 in 12,607,306
$10,000: 1 in 931,001
$500: 1 in 38,792
$200: 1 in 14,547
$10 (three matching numbers): 1 in 606
$10 (two matching numbers + mega ball): 1 in 693
$4: 1 in 89
$2: 1 in 37
The largest Mega Millions jackpot won by a single ticket was $1.537 billion in October 2018. The winner was an anonymous player in South Carolina.
In 2019 alone, Mega Millions jackpots have reached a high of $522 million, won in California in June. Other large prizes include $437 million won on January 1 in New Jersey and another $273 million also won in New Jersey in March.
Mega Millions Results, Numbers for 9/3/19: Did Anyone Win the $127 Million Jackpot on Tuesday (Last) Night? | News