Mega Millions Numbers For 06/11/19: Tuesday Jackpot is $40 Million
After someone from California hit the $522 million Mega Millions jackpot last Friday, the grand prize has now reset to $40 million for the June 11, 2019, drawing. The winning numbers were announced at 11 p.m. ET.
Tuesday's 06/11/19 jackpot was estimated at $40 million, with a cash option of $26 million. The total jackpot could have increase depending on the number of tickets sold around the country prior to the drawing.
The numbers Tuesday were: 20-34-39-43-57 with a Mega Ball of 13. The Megaplier was 3. We will post the Mega Millions 06/11/19 drawing payouts and tell if there was a winner and where that winner came from, if so.
There was one grand prize winner for the $522 million jackpot on Friday — the seventh-largest jackpot in Mega Millions history — so now the purse for Tuesday has reset to the game's minimum.
The June 7 drawing produced a total of 1,711,340 winning tickets at all prize levels. There were three tickets that matched all five white balls, but missed out on the gold Mega Ball. Those tickets were all sold in the western states of California, Arizona and Washington.
Mega Millions is a multi-state lottery and one of America's two biggest lottery jackpot games. Jackpots start at $40 million, and other prizes pay from $1 million to $2 million or more with a Megaplier. Tickets are $2 and odds of winning with a $2 Mega Millions ticket are one in 303 million.
Here are the top Mega Millions Jackpots to date:
Amount/Date/Winning Tickets
$1.537 billion 10/23/2018 1-SC
$656 million 3/30/2012 3-IL, 1-KS, 1-MD
$648 million 12/17/2013 2-CA, 1-GA
$543 million 7/24/2018 1-CA
$536 million 7/8/2016 1-IN
$533 million 3/30/2018 1-NJ
$522 million 6/07/2019 1-CA
$451 million 1/5/2018 1-FL
$414 million 3/18/2014 2-FL, 1-MD
$393 million 8/11/2017 1-IL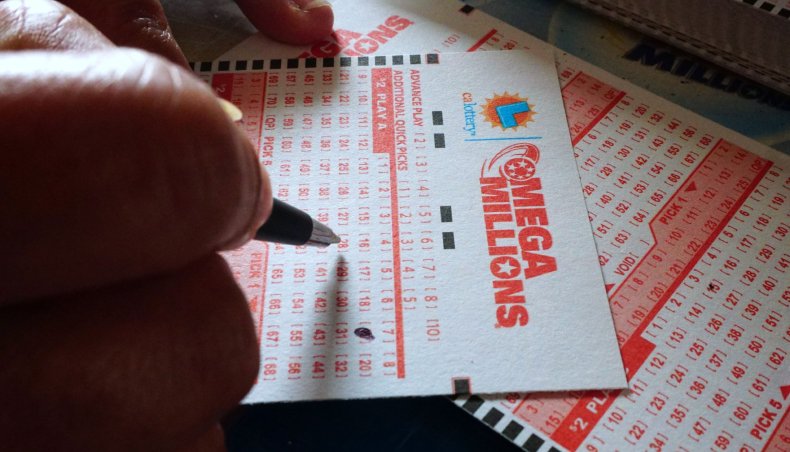 Mega Millions Numbers For 06/11/19: Tuesday Jackpot is $40 Million | News