Mega Millions Drawing For 06/18/19: Here Are the Numbers for Tuesday's $50 Million
The Mega Millions jackpot for 06/18/19 has climbed to $50 million, and the drawing was announced around 11 p.m. ET.
The winning numbers for Tuesday, June 18, 2019 were: 12-14-22-24-48 with a Mag Ball of 21 and Mega Ball of 2
Tonight's 06/18/19 jackpot is estimated at $50 million, with a cash option of $32.4 million. The total jackpot could have increase depending on the number of tickets sold around the country prior to the drawing.
The numbers Friday were: 19-40-47-57-65 with a Mega Ball of 6. The Megaplier was 2. There was no grand prize winner Friday, but there was a single ticket from Connecticut that got all five white balls correct before missing the Mega Ball — for the game's second prize.
Mega Millions is a multi-state lottery and one of America's two biggest lottery jackpot games. Jackpots start at $40 million, and other prizes pay from $1 million to $2 million or more with a Megaplier. Tickets are $2 and odds of winning with a $2 Mega Millions ticket are one in 303 million.
The most recent winning jackpot ticket in the June 6, 2019 drawing for $522 million was sold in San Diego, California, at Sorrento Deli Mart. The winner has not yet filled out claim forms with the California Lottery. Sorrento Deli Mart will collect a retailer bonus of $1 million for selling the winning ticket. That $1 million is from the California Lottery, and is not subtracted from the winner's grand prize.
Tuesday night we will post the Mega Millions 06/18/19 drawing payouts and tell if there was a winner and where that winner came from, if so.
Here are the top Mega Millions Jackpots to date:
Amount/Date/Winning Tickets
$1.537 billion 10/23/2018 1-SC
$656 million 3/30/2012 3-IL, 1-KS, 1-MD
$648 million 12/17/2013 2-CA, 1-GA
$543 million 7/24/2018 1-CA
$536 million 7/8/2016 1-IN
$533 million 3/30/2018 1-NJ
$522 million 6/07/2019 1-CA
$451 million 1/5/2018 1-FL
$414 million 3/18/2014 2-FL, 1-MD
$393 million 8/11/2017 1-IL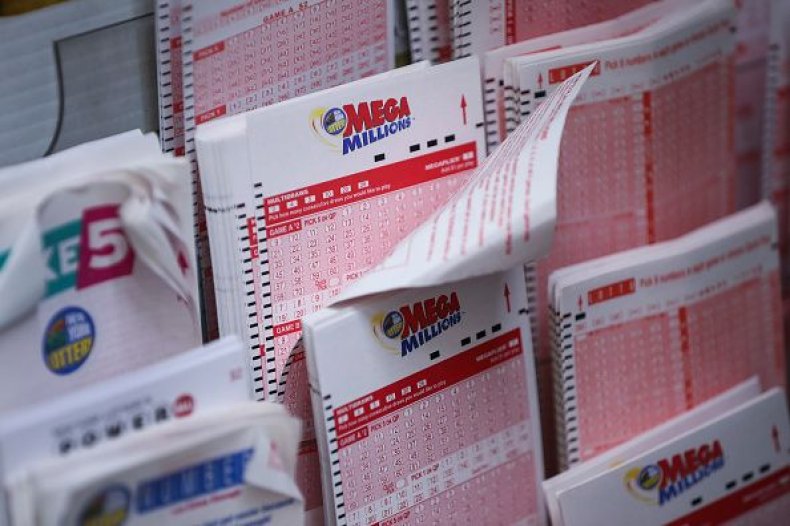 Mega Millions Drawing For 06/18/19: Here Are the Numbers for Tuesday's $50 Million | News