Mega Millions Numbers For 08/20/19: Tuesday Jackpot is $79 Million
The Mega Millions jackpot for 08/20/19 has climbed to $79 million, and the drawing has been held. Here are the numbers for Tuesday night.
First Five: 08-14-25-51-63
Mega Ball: 04
Megaplier: 3x
Tonight's 08/20/19 jackpot was estimated at $79 million, with a cash-value option of $56.1 million. The total jackpot could have increased depending on the number of tickets sold around the country prior to the drawing.
The numbers last Friday (08/16/19) were: 04-14-24-26-46 with a Mega Ball of 14. The Megaplier was 2x. There was no grand prize winner Friday, nor was there a ticket that matched all five white balls (minus the gold Mega Ball) correctly for the second prize.
Last Friday were 16 tickets nationwide that matched four of the five white balls plus the gold Mega Ball for the third prize of $10,000. Five of those purchased the megaplier, which gave them third-prize winnings of $20,000.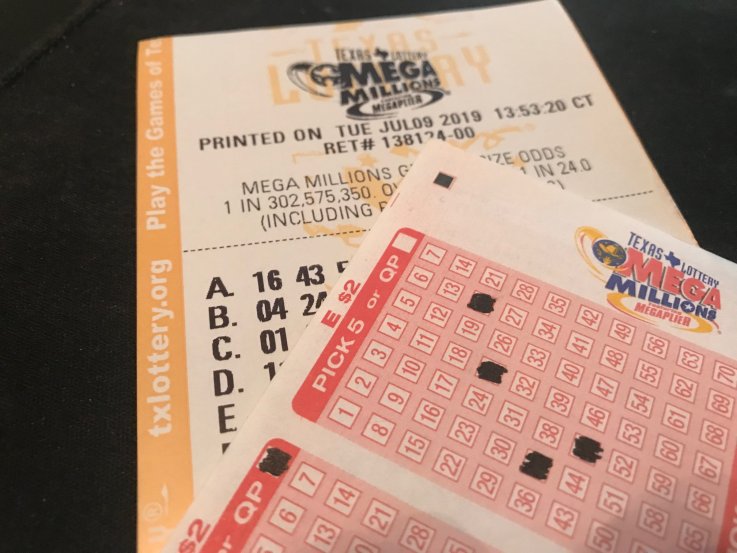 Mega Millions is a multi-state lottery and one of America's two biggest lottery jackpot games. Jackpots start at $40 million, and other prizes pay from $1 million to $2 million or more with a Megaplier. Tickets are $2 and odds of winning with a $2 Mega Millions ticket are one in 303 million.
The most recent winning jackpot ticket for the 07/23/19 $168 million was sold at Brookside Market & Deli in Exeter, NH. This is New Hampshire's first winning jackpot ticket for Mega Millions. The cash-value option for that ticket was $101.9 million.
The previous jackpot winner of $522 million was sold June 7, 2019, in San Diego, California, at Sorrento Deli Mart. The winner has not yet filled out claim forms with the California Lottery, according to the Mega Millions website. Sorrento Deli Mart will collect a retailer bonus of $1 million for selling the winning ticket. That $1 million is from the California Lottery, and is not subtracted from the winner's grand prize.
Winners in California have 180 days from the date of the drawing to redeem their ticket to claim their winnings.
Tuesday night we will post the Mega Millions 08/20/19 drawing payouts and tell if there was a winner and where that winner came from, if so.
Here are the top 10 Mega Millions Jackpots to date:
Amount/Date/Winning Tickets
$1.537 billion 10/23/2018 1-SC
$656 million 3/30/2012 3-IL, 1-KS, 1-MD
$648 million 12/17/2013 2-CA, 1-GA
$543 million 7/24/2018 1-CA
$536 million 7/8/2016 1-IN
$533 million 3/30/2018 1-NJ
$522 million 6/07/2019 1-CA
$451 million 1/5/2018 1-FL
$414 million 3/18/2014 2-FL, 1-MD
$393 million 8/11/2017 1-IL
Mega Millions Numbers For 08/20/19: Tuesday Jackpot is $79 Million | News