Watch the Mega Millions Drawing, Results Live Online Tonight 2/15/2019
Nearly $200 million was up for grabs Friday night as the jackpot for the Mega Millions drawing. The estimated jackpot was actually $190 million with a cash option for $114.8 million for the 11 p.m. EST drawing.
Anyone who wants to buy tickets for the lottery can do so up until an hour or two before the drawing was scheduled for. Tickets are sold in 44 states as well as Washington D.C. and the U.S. Virgin Islands. Tickets aren't sold in Nevada, Utah, Alaska, Hawaii, Mississippi and Alabama. There was no jackpot winner at the last drawing but there was one "match five" winner which meant that the had the first five numbers on the ticket match the five numbers drawn in Tuesday's drawing.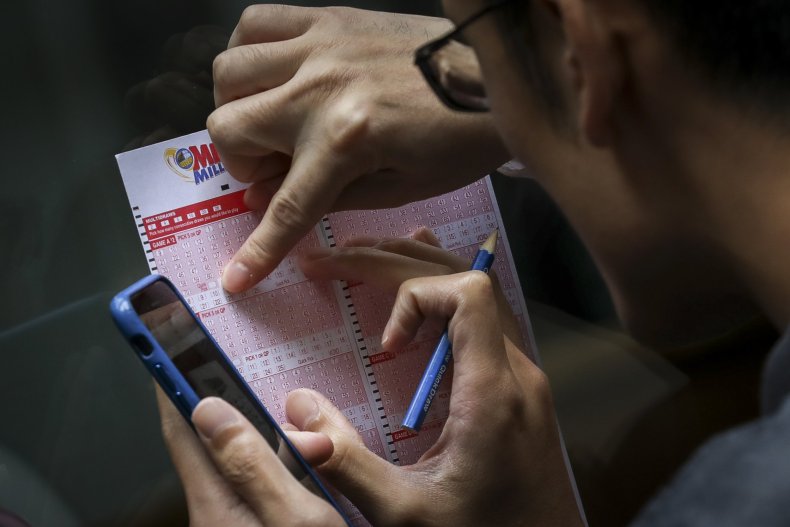 To win the jackpot winners have to match the first five numbers drawn numbered one through 70 and one ball numbered one through 25. There are nine ways for ticket holders to win a prize and if they have the Megaplier on their ticket too for an additional dollar it increases their winning. The Megaplier isn't available in every state and it increases non-jackpot winnings by two, three, four or five times.
Anyone purchasing a ticket has the option to choose the numbers they want on their ticket or they can have the numbers randomly generated when they buy their ticket. Tickets cost two dollars each, or three if the person also buys the Megaplier with their ticket.
Those who choose to play should be aware that if they win the jackpot, they might not be able to remain anonymous depending on the state they're in. Only some states allow their jackpot winners to keep their anonymity from the public. The amount of time a winning ticket-holder has to claim their prize also varies by state so winners should be sure to check the rules in their specific state.
The results are added to the Mega Millions website shortly after the drawing and video of the drawing is also uploaded following the 11 p.m. event. The drawing is broadcast on local television stations and also available to stream online from WSB-TV where the drawings are held in Atlanta.
You can watch the Mega Millions Friday night drawing live online here: