Mega Millions Jackpot Climbs to $502 Million: How To Play In Friday's Drawing
The Mega Millions jackpot has jumped to $502 million after no winning tickets were drawn Tuesday night, lottery officials said.
The winning numbers were 7, 25, 43, 56 and 59, and the Mega Ball number was 13. However, no ticket matched the six numbers for the $458 million jackpot, pushing the jackpot to more than half a billion dollars for the fourth time in the game's history.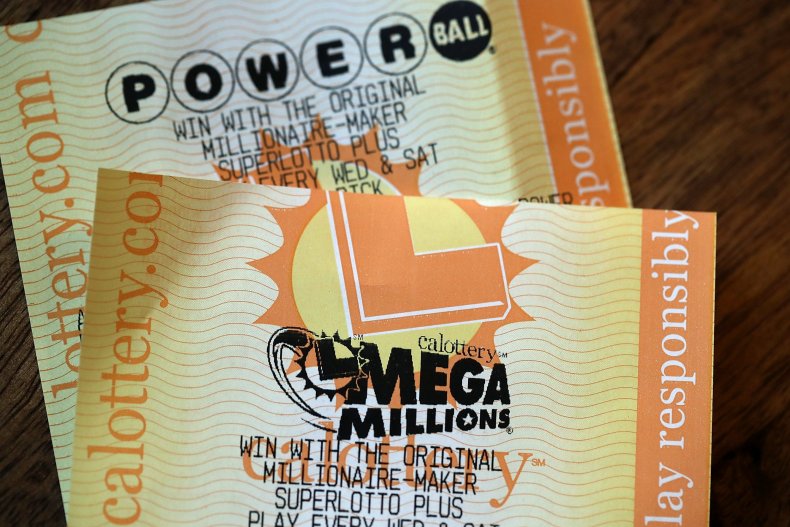 "Jackpot rolls are always exciting, but surpassing the $500 million mark for only the fourth time is a historic milestone," Mega Millions lead director Gordon Medencia said in a press release Wednesday.
Medencia continued, "Large jackpots like this one capture everyone's attention, and it would be great to see the roll go on for a while longer. But at the same time, we can't wait to see someone win."
The last time the Mega Millions jackpot surged past half a billion dollars was in July 2016, when a single ticket won a $536 million prize in Indiana. Tuesday's drawing wasn't without its winners. Two tickets, one sold in Illinois and another in New Jersey, matched the five white balls to win $1 million each.
The next drawing is set for 11 p.m. ET on Friday, March 30. The cash payout option for Friday's jackpot is $301 million.
Mega Millions can be played in 44 states, Washington D.C. and the U.S. Virgin Islands. Tickets cost $2 to participate, and players must choose five numbers from 1 to 70 and one number, or Mega Million number, from 1 to 25. Players can also select Easy Pick/Quick Pick.
Players must match all six numbers to win the jackpot or the first five numbers not including the Mega Millions number to win the $1 million prize. The deadline to purchase a ticket for the next drawing is 10 p.m. ET Friday.