Mega Millions Numbers for 07/09/21: Did Anyone Win the $94 Million?
According to the Mega Millions website, the winning numbers were 6, 37, 39, 41, and 46, and the Mega Ball number was 17 while the Megaplier was 2X, but did anyone win the top prize of $94 million last night?
Nobody matched all five numbers and the Mega Ball, so the jackpot has rolled over to Tuesday's drawing—where it will be worth $104 million with a cash option of $74.2 million. There were also no tickets that matched all five numbers for the $1 million prize.
The biggest winners were the eight tickets which won $10,000 by matching four numbers and the Mega Ball, although none of those increased their winnings with the Megaplier.
There were also 255 players who won $500 by matching four numbers, 61 of whom doubled their prize to $1,000 with the Megaplier.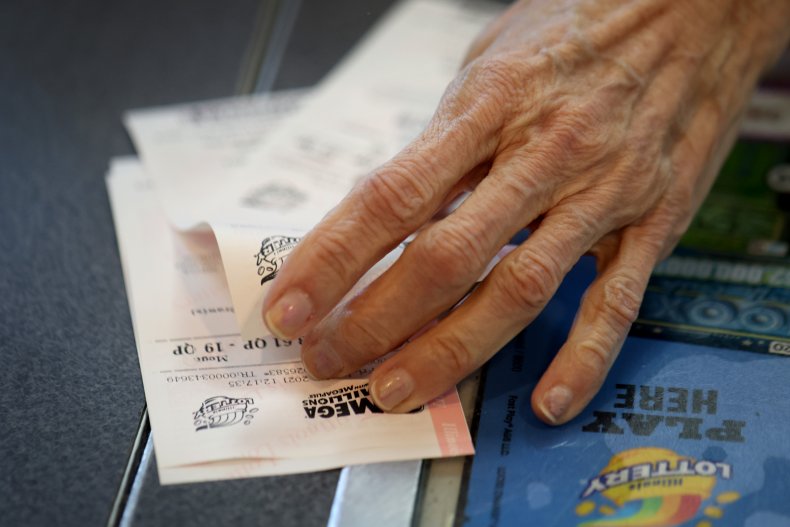 A further 611 players won $200 by matching three numbers and the Powerball, with 117 players winning $400 using the Megaplier. Over 423,000 tickets won prizes of at least $2.
The Mega Millions lottery has seen big winners recently. Pennsylvania Lottery officials announced that the $516 million jackpot which had been won in the state in May has been claimed.
In what was the ninth-largest prize in the lottery's history, the jackpot winners, who were in a five-member group, decided to form a trust to claim the prize as a cash, lump-sum payment.
This meant that they received the prize of $348,600,000, with the total amount after federal and state taxes coming to $254,233,980.
"This is life-changing generational money," attorneys Kurt Panouses and Christopher Mahoney said in a joint statement provided to the Pennsylvania Lottery.
"The winners live in small communities in eastern Pennsylvania and desire to keep their lives as normal as possible. Maintaining anonymity is key to ensuring that normalcy," the statement added.
How Does Mega Millions work?
Ever since its launch in 1996, Mega Millions is among the most popular multi-state lotteries in the country.
People in 45 states can buy tickets, which are also sold in the District of Columbia and the U.S. Virgin Islands. The five states which do not sell lottery tickets are; Alabama, Alaska, Hawaii, Nevada, and Utah.
To be in to win, players can purchase a ticket from a licensed lottery retailer for $2 with the option of adding the Megaplier to your ticket for an additional $1.
Mega Millions jackpots start at $20 million, while other prizes pay from $1 million to $2 million or more with a Megaplier.
Players need to choose five numbers ranging from 1 to 70 for the white balls and select one number from 1 to 25 for the gold numbers. They can also use the Easy Pick or Quick Pick option to have the numbers randomly selected.
A player who wins the lottery has the choice of claiming the prize as an annuity or as cash.
An annuity is given as one payment which is followed by 29 annual payments, with each payment worth five percent more than the previous one. Those who take the cash option get a one-time, lump-sum payment equal to all the cash in the Mega Millions jackpot prize pool.
Drawings are held every Tuesday and Friday at WSB-TV in Atlanta where five white balls are drawn from a set numbered 1 through 70. There is one gold Mega Ball which is drawn from a set numbered 1 through 25.
With nine different ways to win a prize, the chances of winning at least $2 are 1 in 24, according to the Mega Millions website.
Those who do have a winning ticket have between 90 days and one year to redeem their ticket, depending on local rules and regulations.
Those who take out the jackpot can either receive a cash option or take the annuity option of an initial payout which is followed by 29 annual payments that are each five percent larger than the previous ones.