Mega Millions Drawing 1/11/2019: How to Watch Friday Night Numbers Live Online
The Mega Millions drawing for Friday evening is worth $50 million with a $30.1 million cash option. The previous drawing on Tuesday evening yielded no jackpot winner meaning the jackpot was still up for grabs Friday and had some time to increase.
The next drawing is scheduled for 11 p.m. EST Friday evening and the cutoff time for purchasing tickets varies from state to state. In most states, tickets can be purchased between one and two hours before the drawing is held.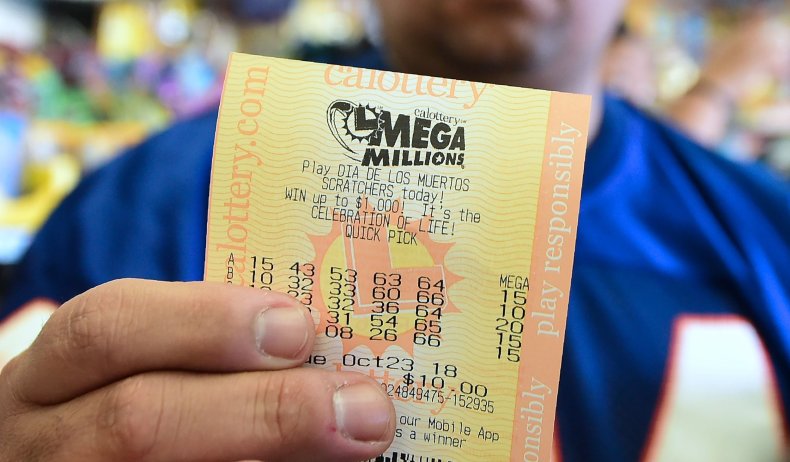 Drawings are televised live on local outlets and the results are also posted online on the Mega Millions website soon after the drawing takes place. The morning after the drawing, Mega Millions also announces whether there were any verified winning tickets sold on its website. Videos of the drawings are also posted online on the Mega Millions website after they're completed for anyone to watch if they miss it live.
Watch the Mega Millions drawing live here:
Tickets cost $2 and an extra dollar for anyone who wants to add the Megaplier to their ticket. The Megaplier is drawn just before the drawing and multiplies non-jackpot prizes by two through five. The Megaplier is chosen from a pool of 15 balls, the chances of a 5X Megaplier being chosen are just one in 15 so it's the most rare Megaplier to be chosen, though it was chosen ahead of Tuesday night's drawing.
In order to win the jackpot prize, the numbers on the ticket have to match the numbers drawn that evening. There are five numbers chosen from a pool of one through 70 and then one ball chosen from a pool of one through 25. The five first numbers drawn have to match the numbers on the ticket in any order they're drawn and then the sixth has to match perfectly.
Tickets are sold in 44 states, Washington D.C. and the U.S. Virgin Islands. Residents of Georgia, Illinois, Kentucky, Michigan, New Hampshire, North Carolina or North Dakota can all register with their state lotteries and then will be able to buy tickets online.
The amount of time ticket holders have to claim their prize varies by state, as does whether or not they can stay anonymous in the case that they win the jackpot.​