Mega Millions Drawing Tonight 1/29/2019 Watch Live Stream, Results
After one person in New York won $2 million in the Friday night Mega Millions drawing the jackpot was still up for grabs on Tuesday.
The jackpot had reached $109 million by that time with the cash option of $65.3 million and the drawing was scheduled for 11 p.m. EST Tuesday. Anyone who wants a chance at the jackpot has until an hour or two before the drawing to buy a ticket.
Cutoff times vary from state to state and the drawings are done in Atlanta so they're on eastern time. Anyone who wants to buy a ticket should check the local cutoff time in their state.
Tickets cost $2 each and the Megaplier costs an additional dollar. The Megaplier is randomly selected before the drawing and multiplies non-jackpot winnings by two, three, four or five. The Megaplier isn't available in every state so those who wish to play should also check whether or not it's available where they are.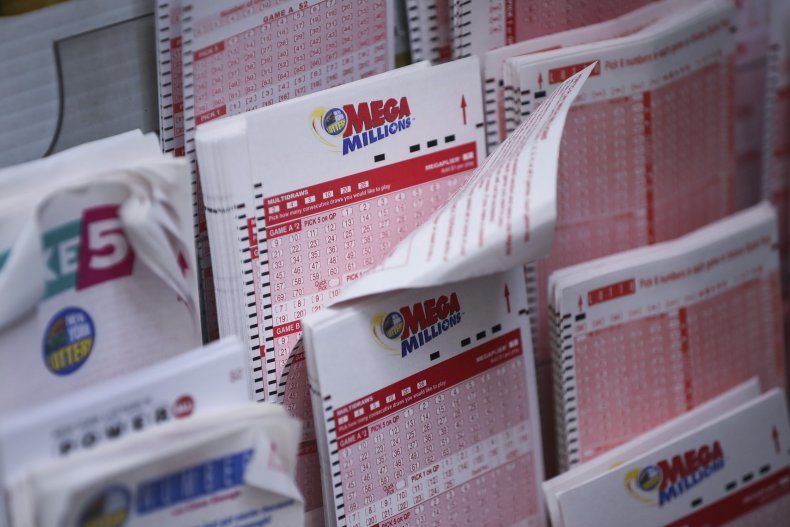 Mega Millions tickets can be purchased in 44 states, Washington D.C. and the U.S. Virgin Islands. The six states where the Mega Millions jackpot isn't played are Nevada, Utah, Alaska, Hawaii, Mississippi and Alabama. Any ticket holder has a one in 24 chance of winning some sort of prize in the drawing whether it be a $2 prize or the jackpot.
In addition to ticket purchase cutoff times, a few other things vary by state as well. Whether or not jackpot winners can remain anonymous and the amount of time they have to claim their prize both vary so ticketholders should be sure to check that, especially if they win.
Jackpot winners can have their winnings paid out in annual installments or in a lump sum though other rules about the pay out to vary by state.
The winning numbers are added to the Mega Millions website shortly after the drawing takes place at 11 p.m. EST. There's a tool on the site where ticketholders can input their numbers and the date range and see if they won. The drawing is also broadcast live on television and live online from WSB-TV, available to watch here:
​