The winning numbers in last night's Mega Millions lottery draw were 8, 19, 25, 36, and 66, and the Mega Ball was 9. The estimated jackpot last night was $274 million with a cash option of $216 million, but did anyone win?
Nobody won the Mega Millions jackpot last night so it will roll over to Friday night's draw where it will be worth an estimated $298 million with a cash option of $235 million. The draw will take place at 11 p.m. ET on May 22.
However, last night, two players from Illinois and Ohio matched five numbers and won $1 million each. If they had used the Megaplier they would have won $2 million each as the Megaplier was X2 in Tuesday night's draw.
Twenty-three people matched four numbers and the Mega Ball and won $10,000 each and seven people did the same using the Megaplier and won $20,000.
More than 400 players won $500 by matching four numbers and 80 players doubled their prize to $1,000 using the Megaplier. More than 1,200 players won $200 by matching three numbers and the Mega Ball and more than 200 players used the Megaplier to double their prizes to $400.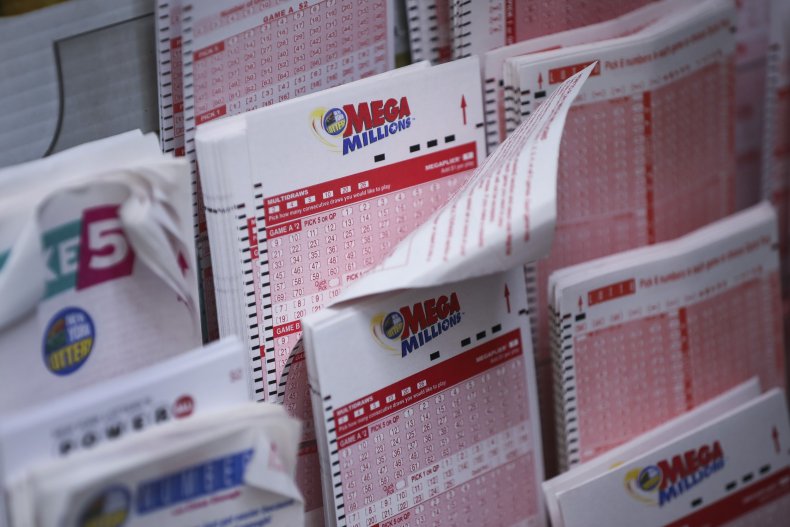 Additionally, more than 846,000 players won smaller prizes in last night's Mega Millions draw, ranging from $2 to $20.
More than 28,000 won $10 by matching three numbers and more than 5,000 players won $20 doing the same but with the Megaplier. An additional 26,000 players also won $10 but by matching two numbers and the Mega Ball and another 5,000 doubled their prizes with the Megaplier.
More than 203,000 players won $4 by matching one number and the Mega Ball with an additional 39,000 players doubling their prizes to $8 with the Megaplier. Finally, more than 472,000 players won $2 matching just the Mega Ball and more than 90,000 doubled their prizes to $4.
To play in Friday night's Mega Millions draw, purchase a ticket for $2 from a licensed lottery retailer. Select five different numbers from 1 to 70 for the white balls, and one number from 1 to 25 for the gold Mega Ball. Alternatively, players can select Easy Pick or Quick Pick which has the lottery terminal choose the numbers at random.
A player can win the jackpot by matching the five numbers and the Mega Ball in one drawing. Until further notice, the starting jackpot will vary based on sales and will be announced before each drawing.
"The value of the Mega Millions jackpot is based on projected sales, and typical sales patterns have been altered because the current health crisis has required people to stay home," said Gordon Medenica, Lead Director of the Mega Millions Consortium and Director of Maryland Lottery and Gaming in a statement.
"We are concerned, first and foremost, with everyone's health and well-being. Meanwhile, these adjustments will allow the states and jurisdictions that sell Mega Millions tickets to continue generating much-needed revenue to support state budgets."