Mega Millions Results, Numbers for 01/01/21: Did Anyone Win the $401 Million?
The Mega Millions jackpot on Friday was estimated to be $401 million, with a cash value of $306 million, but did anyone take home the huge sum on offer in the first drawing of 2021?
The winning numbers were 8, 24, 53, 68 and 69 with the Mega Ball 7 and the Megaplier 5x, according to the Mega Millions website.
Nobody purchased a ticket that successfully matched all white numbers and the gold Mega Ball, meaning that the jackpot will roll over again to the next drawing on Tuesday.
But one ticket matched five numbers for the second biggest prize of $1 million on offer. There were also 31 winners of the $10,000 prize after they correctly chose four of the white balls and the gold Mega Ball. Two of those winners quintupled their winnings to $50,000 for purchasing the additional 5x Megaplier.
Some 741 players won $500 by matching four numbers and, of those winners, 120 won $2,500 by using the Megaplier. Additionally, 2,010 people won $200 by matching three numbers and the Mega Ball, and 391 of them increased their prize to $1,000 using the Megaplier. In total, nearly 1,400,000 tickets won at least $2 last night.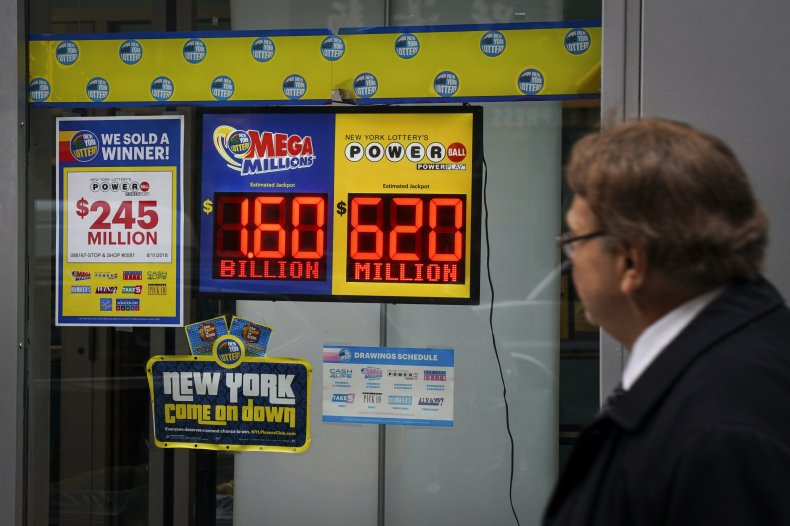 With no winner of the top prize, the jackpot has now gone to $432 million, with a cash option of $329.7 million. There have been some big winners last year, with one ticket sold in Wisconsin on 09/15/20 taking the jackpot worth $119 million. Meanwhile, a $227 million ticket that was sold on 09/24/19 in the city of Cedar Park, Texas.
How does Mega Millions work?
One of the most popular multi-states lotteries in the country, Mega Millions first launched on August 31, 1996 as "The Big Game." Tickets are sold in 45 states, as well as the District of Columbia and the U.S. Virgin Islands. The five states not to sell lottery tickets are Alabama, Alaska, Hawaii, Nevada, and Utah.
Drawings are held every Tuesday and Friday at WSB-TV in Atlanta by host John Crow.
Five white balls are drawn from a set of balls numbered 1 through 70, with one gold Mega Ball drawn from a set of balls numbered 1 through 25. With nine different ways to win a prize, your chances of winning at least $2 are 1 in 24, according to the Mega Millions website.
If you are a lucky winner, you will have between 90 days and one year to redeem your ticket, depending on local rules and regulations. All jackpot winners are entitled to either a cash option or an annuity option of an initial payout followed by 29 annual payments that are each five percent larger than the previous ones. All prizes are subject to income taxes.