Mega Millions Results, Numbers for 12/8/20: Did Anyone Win the $264 Million?
The winning numbers in the Mega Millions draw on Tuesday were 15, 19, 33, 39, and 68, and the Mega Ball was 25. The jackpot was an estimated $264 million with a cash option of $202.6 million, but did anybody win?
Nobody won the jackpot so it will rollover to Friday's draw where it will be worth an estimated $276 million with a cash option of $211.8 million.
However, two tickets purchased in North Carolina and Ohio matched five numbers and won $1 million each. Players won other major prizes in last night's Mega Millions draw too, as 11 players won $10,000 each by matching four numbers and the Mega Ball.
Additionally, nearly 400 players won $500 each, while 70 of these winners tripled their prizes to $1,500 each using the Megaplier, which was X3 in Tuesday night's draw. Nearly 1,000 players won $200 by matching three numbers and the Mega Ball and more than 170 of these winners won $600 using the Megaplier.
More than 46,000 players won $10 by matching either three numbers or two numbers and the Mega Ball, and more than 8,000 players won $30 using the Megaplier.
Furthermore, more than 171,000 players won $4 by matching one number and the Mega Ball, with more than 30,000 of these winners using the Megaplier to triple their prize to $12.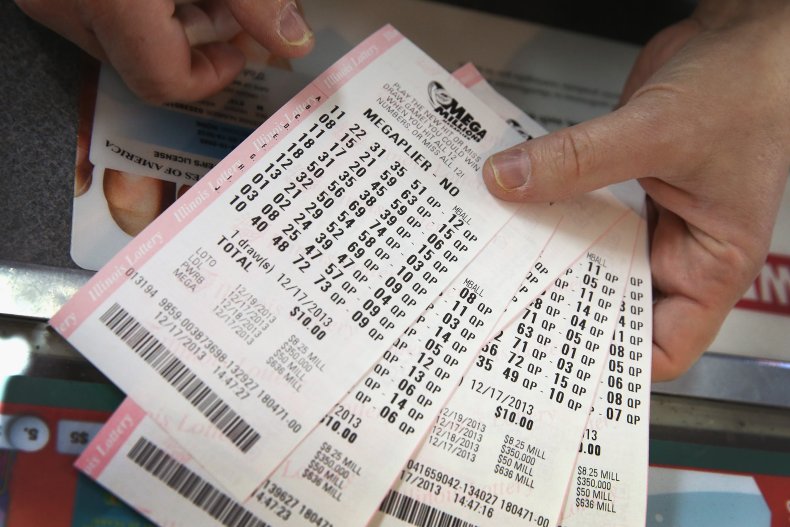 Finally, more than 414,000 players won $2 in the Mega Millions lottery by matching just the Mega Ball, with more than 73,000 of these winners using the Megaplier to increase their winnings to $6.
The next Mega Millions drawing will take place at 11 p.m. ET on December 11. To take part in the drawing, purchase a Mega Millions ticket for $2 each, with the option of adding a $1 Megaplier, from a licensed retailer.
Choose five numbers from 1 to 70 and one number from 1 to 25 for the Mega Ball or have the lottery terminal randomly choose your numbers with Easy Pick or Quick Pick. Sales cut-off times vary by state but typically end an hour or two before the drawing.
When someone wins the jackpot, they have the option of choosing either the annuity or the cash prize. The annuity is paid out in 30 graduated payments over 29 years—each payment is increased by five percent annually. According to the Mega Millions website, this option "helps protect winners' lifestyle and purchasing power in periods of inflation."
Alternatively, the cash option sees winners receive a one-time lump sum payment that is equal to all the cash in the Mega Millions jackpot prize pool. This option pays out less money in total but the winner receives all the money at once.