Mega Millions Results, Numbers for 10/20/20: Did Anyone Win the $86 Million?
The Mega Millions jackpot last night was an estimated $86 million with a cash option of $66.6 million, but did anyone win?
The winning numbers in last night's Mega Millions lottery draw were 46, 54, 57, 58, and 66, and the Mega Ball was 10, and the Megaplier was 3X.
Nobody won the jackpot last night as no player matched the five numbers and the Mega Ball, nor did anyone win the $1 million prize by matching five numbers. However, 15 players won $10,000 each by matching four numbers and the Mega Ball, while five of these players won $30,000 by using the Megaplier to triple their winnings.
Meanwhile, 190 players won $500 each in the Mega Millions draw on Tuesday by matching four numbers, and 36 of these winners tripled their prize to $1,500 by using the Megaplier. Additionally, 567 players won $200 each by matching three numbers and the Mega Ball, while 114 of these players used the Megaplier to win $600 each.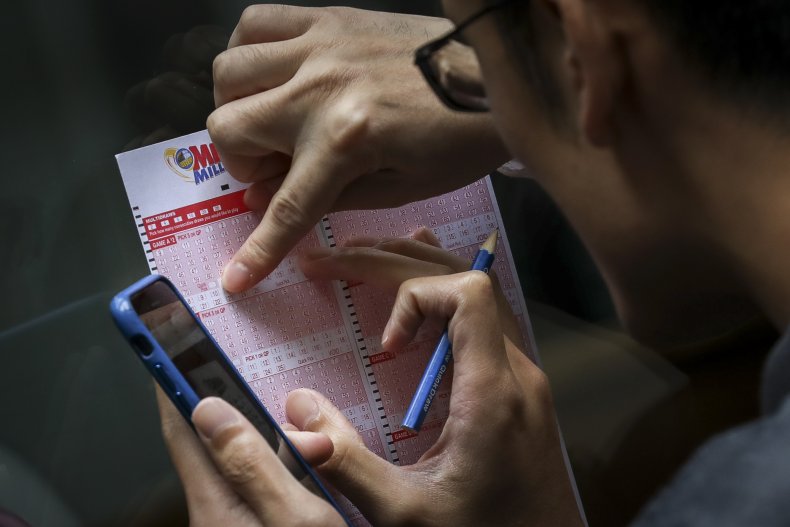 Finally, more than 430,000 players won prizes ranging from $2 to $30 by matching combinations of numbers ranging from just the Mega Ball to three numbers using the Megaplier.
As nobody won the $86 million jackpot, the jackpot for Friday's Mega Millions draw is an estimated $97 million with a cash option of $75.1 million.
Mega Millions revealed in September that a huge prize was won and anonymously claimed in February. The unidentified player, from New Jersey, won $202,000,000 in the February 11 draw. A law that passed in New Jersey in January 2020 meant that the player was allowed to claim the prize without revealing their identity.
However, Mega Millions did reveal that the winner saw the announcement that the winning ticket was sold in New Jersey and went to check their car. There, they found that their ticket had matched the winning numbers and that they were the winner of a massive $202,000,000 prize.
At a press conference later that day, at which the lottery awarded $30,000 to the store that sold the winning ticket (Quick Stop Food Store on 940 Inman Ave. in Edison, Middlesex County), Executive Director James Carey issued some advice to the winner and said: "We always tell people when you win—sign the back of that ticket right away. Then put it in a safe place, talk to an attorney, talk to a financial advisor, and come to us and claim that ticket."
The winner was seemingly watching at home, diligently taking notes, before signing their ticket and heading to a lawyer, preparing to claim their life-changing prize. Mega Millions said in a statement: "Congratulations to this lucky New Jersey Lottery player!"