Mega Millions Results, Numbers for 12/22/20: Did Anyone Win the $330 Million?
The Mega Millions winning numbers in Tuesday night's draw were 29, 53, 56, 59, and 67, and the Mega Ball was 21. The lottery jackpot was an estimated $330 million with a cash option of $252.8 million, but did anyone win the jackpot?
Last night, nobody won the jackpot, which means that it will roll over to Christmas Day's drawing. The jackpot on Friday will be an estimated $352 million with a cash option of $269.7 million.
Friday's drawing will be only the sixth time in Mega Millions' 19 years that it has fallen on Christmas Day—and if it is won this year, it will be the first time a jackpot has even been won on Christmas.
On Christmas Day in 2018, the jackpot was worth $321 million, but it wasn't won and rolled over, eventually being won New Year's Day, January 1, 2019.
While the jackpot was not won in Tuesday night's drawing, there were 830,229 winning tickets in total, and some players won big. Nobody won the $1 million prize, but 21 players won $10,000 by matching four numbers and the Mega Ball, with five of these winners using the Megaplier, which was 2X, to double their prizes to $20,000.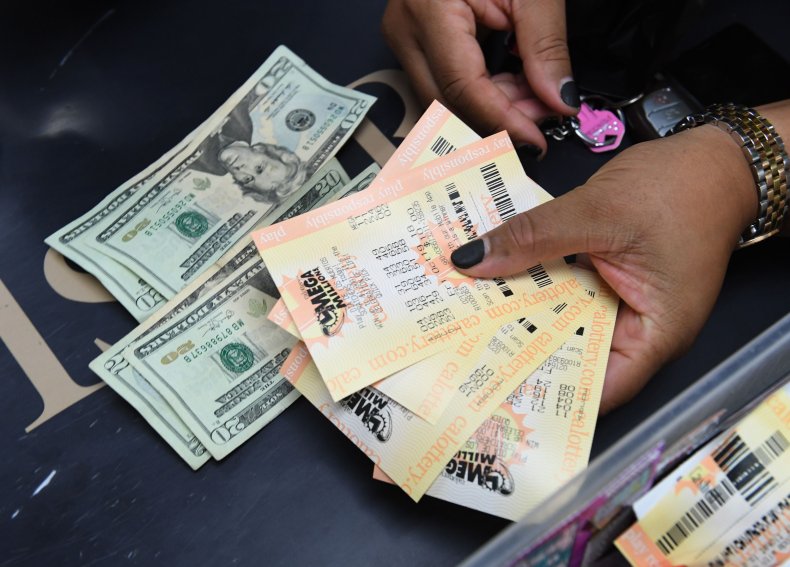 Nearly 500 players won $500 by matching four numbers and 88 of these winners doubled their prizes to $1,000 using the Megaplier. More than 1,300 players won $200 by matching three numbers and the Mega Ball, and 240 of these winners will take home $400 as they used the Megaplier.
Additionally, more than 31,000 players matched three numbers and won $10, with more than 5,300 of these players winning $20 by using the Megaplier. Another 26,000 players also won $10, but by matching two numbers and the Mega Ball, with around 4,600 of these winners using the Megaplier and winning $20.
More than 215,000 players won $4 by matching one number and the Mega Ball, with more than 37,000 players winning $8 with the Megaplier. Finally, more than 554,000 players won $2 by matching just the Mega Ball, while nearly 100,000 of these winners used the Megaplier and have won $4.
The next drawing will take place at 11 p.m. ET on Friday, December 25. To take part in this Christmas Day drawing, purchase a ticket from an official, licensed retailer for $2 per play, with the option of adding the Megaplier to your ticket for an additional $1 per play.
Choose five different numbers from 1 to 70 for the white balls and one number from 1 to 25 for the gold Mega Ball or have your numbers randomly selected using Easy Pick or Quick Pick.
Mega Millions ticket sales generally close around an hour or two before the drawing, but as this draw will take place on Christmas Day, some stores will be closed or operating with limited hours, so bear this in mind and plan ahead.