Mega Millions Results, Numbers for 12/17/19: Did Anyone Win $372 Million Jackpot on Tuesday (Last) Night?
Last night (Tuesday), somebody won the estimated Mega Millions jackpot of $372 million with a cash option of $251.5 million. The Mega Millions winner is a player who purchased their ticket in Ohio.
What were the winning numbers for Mega Millions?
If you think you may have won, you can check the Mega Millions numbers for last night. The Mega Millions jackpot winning numbers were 22, 30, 53, 55, and 56 and the Mega Ball was 16. The Megaplier was X2 which means every prize except the jackpot was doubled (if the player chose to play with the Megaplier).
Other Mega Millions winners include players who purchased tickets in Iowa, New York and West Virginia who matched five balls and won $1 million. One player, who purchased a ticket in Pennsylvania, matched five balls and used the Megaplier, multiplying their prize to $2 million.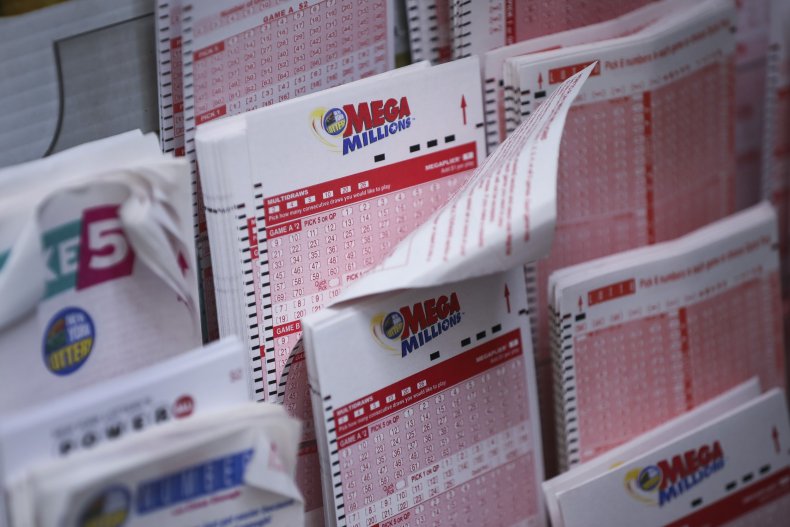 Additionally, 22 players won $10,000 each by matching four balls and the Mega Ball, and five people won $20,000 by doubling their prize using the Megaplier. More than 600 people won $500 by matching four balls and 91 people doubled this to $1,000.
More than a million players won other prizes last night, ranging from $2 for matching just the Mega Ball to $400 for matching three balls, the Mega Ball and using the Megaplier.
When is the next Mega Millions drawing? What time is the Mega Millions drawing?
The next Mega Millions drawing will take place on Friday, December 20, at 11 p.m. ET. The Mega Millions jackpot is estimated to be $40 million with a cash prize of $27 million.
What happens when you win the lottery?
If you match the winning numbers for Mega Millions, you must claim your prize at a lottery office or HQ in the same state in which you purchased the ticket. A Mega Millions winner who wins less than $600 can usually claim their prize at a licensed lottery vendor in-state. Jackpot winners can choose whether to claim their prize as an annuity, which is one initial payment followed by 29 annual graduated payments, or as a cash lump sum.
Who won the Mega Millions yesterday?
The Mega Millions jackpot-winning ticket was purchased in Ohio. The Buckeye State is one of only a few states that allows lottery winners to remain anonymous, so the public may never know who won the Mega Millions jackpot. The winner has 180 days to claim their winnings, following Ohio's state rules.
According to The New York Times, the winning ticket was purchased at the Giant Eagle supermarket on Tyler Boulevard, in Mentor, Ohio. The Giant Eagle will receive a $100,000 selling bonus due to the jackpot win.