Mega Millions latest jackpot on Friday night was worth $96 million with a $57.4 million cash option. Did anyone get lucky enough to win last night's jackpot?
The Mega Millions lottery drawing was held on Friday night at 11 p.m. EST. The lottery numbers selected during the drawing were 08-16-30-38-61, Mega Ball 10, and Megaplier 2X, according to the Mega Millions website.
Although no one hit the jackpot, there was one winner from New York who was a Match 5 and Megaplier winner, winning a total of two million dollars, the website states. There was also one Match 5 winner that won one million dollars and nine Match 4 and Megaplier winners that won $10,000. To check the numbers for previous drawings, click here.
The next Mega Millions drawing will be held on Tuesday at 11 p.m. EST, according to the Mega Millions website. The jackpot is now worth $109 million with a cash option of $65.3 million.
The lottery drawings for the Mega Millions are held twice a week on Tuesday and Friday nights at 11 p.m. EST. The lottery game is played across 44 states in the U.S., according to the lottery's website. To play the game, lottery players choose five numbers from one through 70 and then a sixth number from one through 25, according to the lottery website.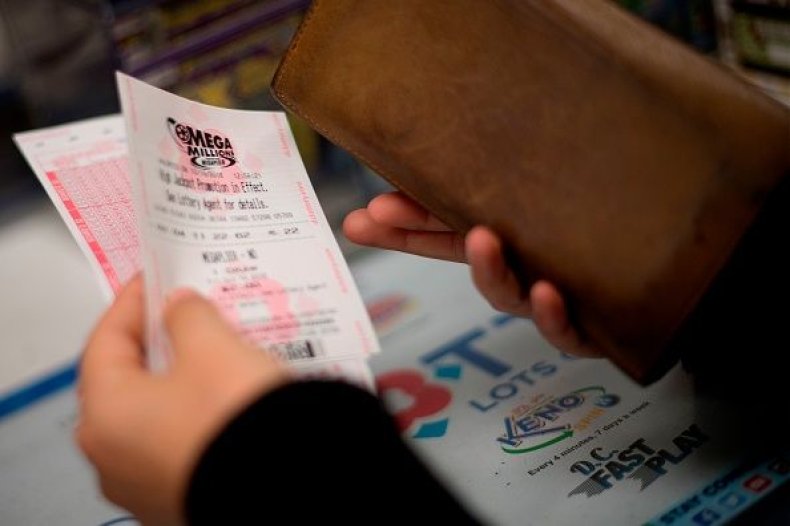 A woman from Oregon recently claimed her $3 million Mega Millions prize. Ann Mingus from Springfield, Oregon, told lottery officials she purchased the winning ticket for the November 30 drawing at the Cottage Grove Safeway from a Lottery to Go machine. Mingus told lottery officials she saw a billboard for the Mega Millions and Powerball jackpot. She said she started thinking about how much money she would need to retire and take care of her family.
"As I am driving along I am doing the math in my head, and I thought that $3 million would do it," Mingus said. "Turns out, I had the $3 million ticket!"
Jill McGinnis, a spokesperson for Safeway, told lottery officials that this was the largest Mega Millions jackpot sold in Oregon history.
"We can't believe our local Cottage Grove Safeway sold the winning $3 million Mega Millions ticket," McGinnis said in a statement. "We're so happy for our customer! It just goes to show, you never know who's going to win – it could be you the next time you're picking up dinner!"