Mega Millions Numbers, Results for 12/14/18: Did Anyone Win The $262 Million Jackpot Friday (Last) Night?
The Mega Millions jackpot on Friday night was worth $262 million with a cash option of $155 million. Those who took a chance and played the game for the winning prize waited for the drawing at 11 p.m. EST on Friday night. Did anyone win the Mega Millions prize?
The winning numbers announced on Friday night were 5-22-26-43-49, Mega Ball 23 and Megaplier 4X, according to the Mega Millions website. No one won the $262 million jackpot but two people in New Mexico and Indiana won the Megaplier four million dollar prize, the Mega Millions website states. Three other people won the one million dollar prize, including one person in New York, after matching the numbers on all five white balls.
The next drawing will be held on Tuesday night at 11 p.m. EST with a jackpot worth $284 million with a cash option of $167 million, according to the Mega Millions website.
Drawings for the Mega Millions lottery are held on Tuesday and Friday evenings at 11 p.m. EST. The game is played across 44 states in the U.S., including the Virgin Islands and the District of Columbia. Players choose five numbers from one through 70 and then a sixth number ranging from one through 25, according to the Mega Millions website.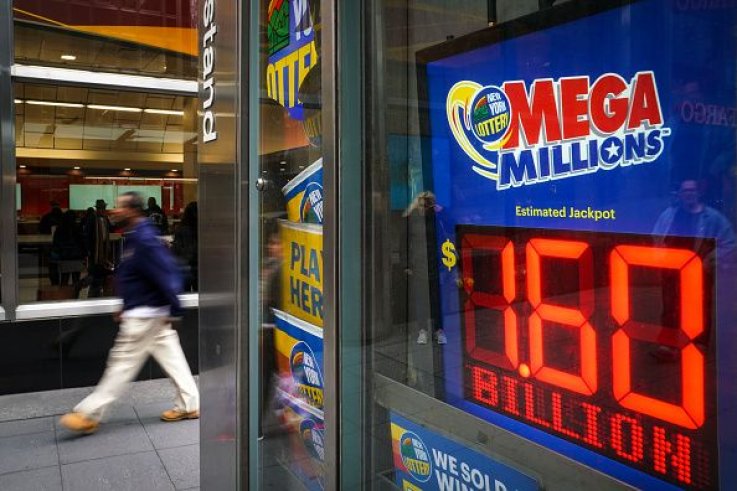 If no one claims the prize and there is no winner, each state that participated in the Mega Millions lottery will receive its money back, according to the website.
The latest person to win a Mega Millions prize was a man from Loreauville, Louisiana. Vince Dorsey told lottery officials he won one million dollars during the December 4 Mega Millions drawing.
"I had stopped (at Corner Grocery) to put diesel in my truck," the winner explained. "I just told them to give me two quick picks."

Vince took home $710,000 after state and federal taxes were withheld and told lottery officials will use the new cash to help save toward his daughter's college tuition.