Can You Buy Mega Millions Tickets Online? Tips For How to Play For $1.6 Billion Lottery
Friday night's Mega Millions drawing resulted in no jackpot winner bringing the Tuesday night jackpot to a whopping $1.6 billion. People from 44 states across the country, Washington D.C. and the U.S. Virgin Islands were buying up tickets for the Tuesday-night drawing in the hopes of becoming a billionaire.
The tickets cost $2 for those buying without the Megaplier and $3 for those who want to add the Megaplier to their chance at winning big. The Megaplier is chosen each time the numbers for the lottery are and any non-jackpot winnings are then multiplied by the Megaplier number.
Not all states have the Megaplier as an option, those playing the lottery should check their state lottery website to see if the Megaplier is in play in their state.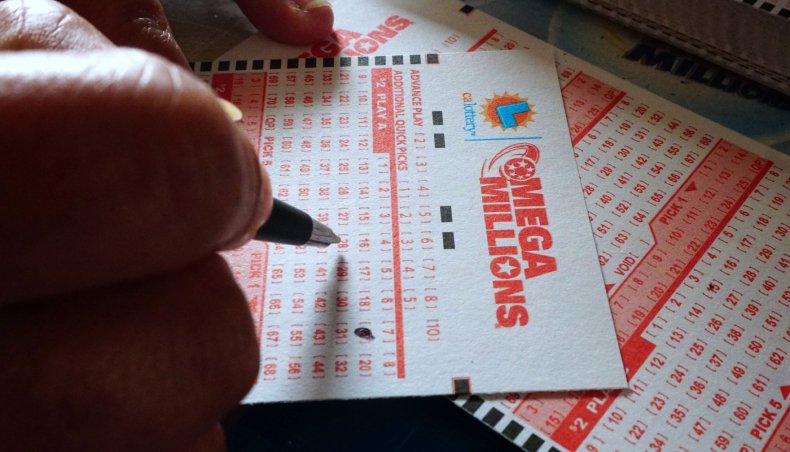 Where to buy Mega Millions tickets:
The Mega Millions is a lottery in 44 states, there are only six states where tickets for the lottery aren't sold. Alabama, Alaska, Hawaii, Mississippi, Nevada and Utah don't get a chance at the Mega Millions because the states don't have their own lotteries.
Are winner's names revealed?
There are six states where the names of the winners aren't released. Winning ticket holders don't have to reveal their names in Maryland, Delaware, Kansas, Ohio, North Dakota and South Carolina.
Can you buy Mega Millions tickets online?
Some states allow residents who are already registered with the lottery to buy their Mega Millions tickets online. The states that allow that are Georgia, Illinois, Kentucky, Michigan, New Hampshire, North Carolina and North Dakota, according to Mega Millions. In New York and Virginia, residents can purchase subscriptions to Mega Millions as well. The Mega Millions app offers several services to users but they cannot use it to purchase tickets. The app offers information about the lottery and the winning tickets but not the option to purchase tickets.
Should you sign the back of your lottery ticket?
Anyone with a ticket that's unsigned can file a claim for that ticket, so those who buy tickets should sign the back of their tickets when they get them so that it's in their name and only they can claim the winnings.
When is the next drawing?
Numbers for the jackpot will be drawn again Tuesday night at 11 p.m. EDT.​