Mega Millions Results, Numbers for 10/4/2019: Did Anyone Win the $50 Million Jackpot Friday (Last) Night?
The Mega Millions jackpot on Friday night stood at $50 million, with a cash value option of $36.1 million. But did anyone take home the big prize?
According to the Mega Millions website, the winning numbers were 11, 38, 47, 48 and 70. The Mega Ball was 17 with a Megaplier of 2x. Nobody managed to match all five white balls and the gold Mega Ball and so there were no winners of the $50 million jackpot.
In fact, no-one who entered managed to match all five white balls correctly, which awards a prize of $1 million ($2 million with the 2x Megaplier). Five people did correctly match four white balls and the Mega Ball, winning $10,000, with two of those people doubling that prize to $20,000 for having purchased the extra 2x Megaplier for $1.
The jackpot now stands at an estimated $55 million with a cash option of $39.7 million. The next Mega Millions draw is on Tuesday, October 8 at 11pm E.T.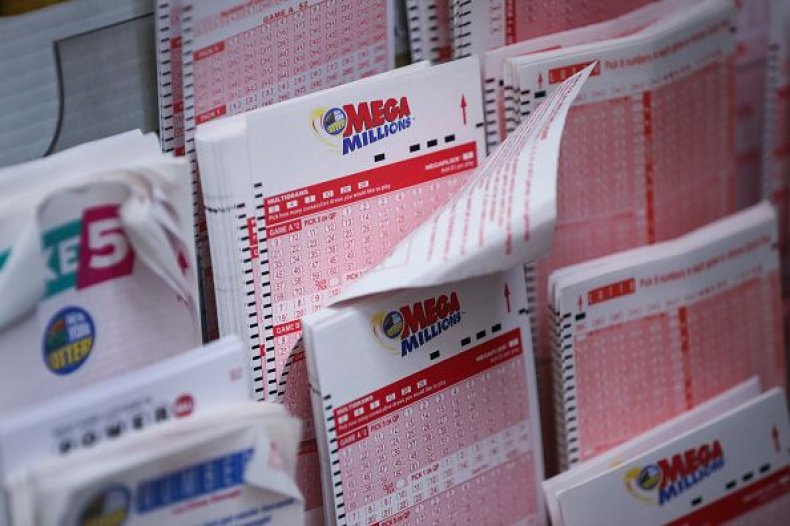 The previous Mega Millions draw was on Tuesday, October 1, where the winning numbers were 10, 17, 39, 42 and 59, with the Mega Ball of 03 and a Megaplier of 2x. There has not been a grand prize winner since September 24, when a ticket buyer in Cedar Park, Texas, scooped up the jackpot of $227 million.
There have been five other jackpot winners so far this year, with $427 million won by a group of 23 co-workers from Long Island, New York on January 1, $273 million won by Michael J. Weirsky of Alpha, New Jersey on March 1, $50 million won by Hira Singh of Shawnee, Kansas on March 12, $522 million won by Laarni Bibal on June 7 with a ticket purchased in San Diego, California and $168 million won by the Just as B4 Nominee Trust of 2019 in Portsmouth, New Hampshire on July 23.
Launched on August 31, 1996, Mega Millions is one of the widest played lotteries in the country, with tickets sold in 44 states, as well as the District of Columbia and the U.S. Virgin Islands. Draws are held every Tuesday and Friday at WSB-TV in Atlanta, Georgia, with jackpots always starting at $40 million.
There are nine different ways to win in Mega Millions, with the smallest prize starting at $2. All prizes are subject to income taxes. All winners can choose to receive either a lump-sum cash payout, at a smaller prize, or an annual payout. The latter option sees an initial annual payment followed by 29 payments every year after, with each payment five percent larger than the previous one.
The largest jackpot ever won was $1.537 billion to a winning ticket in South Carolina on 10/23/2018, the world's largest lottery prize ever won on a single ticket.