Mega Millions Results, Numbers for 12/20/19: Did Anyone Win the $40 Million Jackpot on Friday (Last) Night?
After one lucky person won the $375 million jackpot in Tuesday's Mega Millions drawing, the jackpot for the nationwide lottery on Friday night was reset to $40 million, with a cash value option of $26.7 million. But did anyone take home the top prize?
According to the Mega Millions website, the winning numbers were 3, 20, 23, 35 and 60, with the Mega Ball of 16 that had a Megaplier of 3x. But nobody managed to match all numbers, meaning the jackpot rolls over into next week.
One lucky person did manage to match all five white balls correctly to earn a $1 million payout. They did not have the 3x Megaplier, which would have tripled their prize to $3 million. Eight people also correctly matched four white balls and the yellow Mega Ball, therefore winning the $10,000 prize. One of those eight winners did purchase a 3x Megaplier for $1, and so earned a payout of $30,000.
The jackpot now stands at an estimated $45 million with a cash option of $30 million. The next Mega Millions draw will be the last before Christmas, taking place on December 24 at 11pm E.T.
The most recent jackpot winner was on Tuesday. The winning numbers of the Mega Millions draw December 17 were 22, 30, 53, 55 and 56, with the Mega Ball of 16 and a Megaplier of 2x. One lucky person matched all white numbers and the yellow Mega Ball, earning them a whopping $375 million payout (with a cash option of $253.5 million).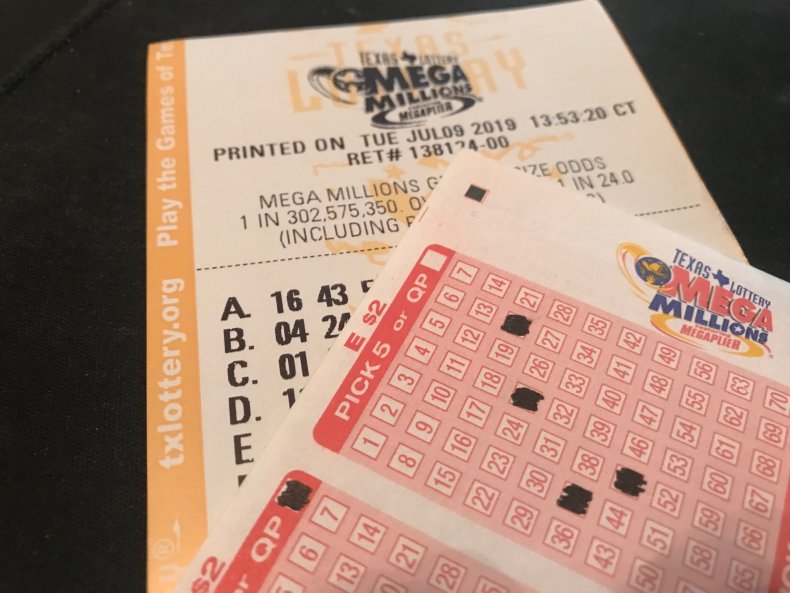 The jackpot winner hailed from Ohio, with the winning ticket sold at a Giant Eagle supermarket in Mentor, a suburb of Cleveland, as reported by ABC11. The huge payout is the 14th largest prize in the history of the game, according to ABC7NY.
The winning ticket was the third largest jackpot payout of the year, and the 7th in total so far. The biggest payday was on June 7, when Laarni Bibal won the $522 million prize with a ticket purchased in San Diego, California. Bibal chose the cash option, and so received $340 million (before federal taxes). She informed the Mega Millions official website that she plans to pay off her debt and buy a house with her prize.
What is Mega Millions?
First launched on August 31, 1996, Mega Millions is one of the widest played lotteries in the country, with tickets sold in 44 states, as well as the District of Columbia and the U.S. Virgin Islands. Draws are held every Tuesday and Friday at WSB-TV in Atlanta, Georgia, with jackpots always starting at $40 million.
Mega Millions Results, Numbers for 12/20/19: Did Anyone Win the $40 Million Jackpot on Friday (Last) Night? | U.S.