Mega Millions Results, Numbers for 3/1/19: Where Was the Winning $267 Million Jackpot Ticket Sold on Friday (Last) Night?
One lucky winner won Friday night's Mega Millions jackpot worth $267 million with a cash option of $161.7 million. Who was the lucky winner?
The latest Mega Millions drawing was held on Friday at 11 p.m. EST. The winning numbers for the drawing were 29-33-39-60-66, Mega Ball 21, and Megaplier 2X, according to the Mega Millions website. There was one jackpot winner who won the $267 million prize in New Jersey, the lottery website states. The Mega Millions jackpot was hit once in New Jersey last year, according to NJ.com.
The last jackpot prize was won by a group of co-workers who claimed the $437 million jackpot for the Mega Millions drawing on New Years Day, according to the Mega Millions website. The 23-member group claimed their prize through the New Life 2019, LLC, winning the largest jackpot in New York Lottery history, the lottery website states.
The next Mega Millions drawing will be held on Tuesday night at 11 p.m. EST. The jackpot is now worth $40 million with a cash option of $23.8 million, the Mega Millions website states.
There are Mega Millions drawings twice a week every Tuesday and Friday night and only costs $2 to play, according to the lottery website. The lottery game is played when players choose five numbers ranging from one through 70, and then a sixth number from one through 25 for the Mega Ball, according to the Mega Millions website.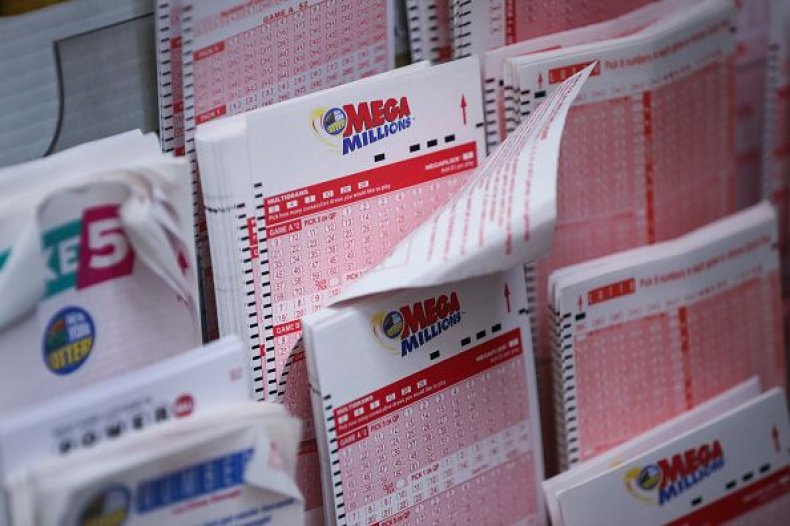 The last person to claim a Mega Millions prize is a man from Michigan who won one million dollars. David Klemish, 53, from Grand Ledge, Michigan, told lottery officials he purchased his winning ticket at the Shell gas station on East Saginaw Highway in Grand Ledge. He had stopped at the gas station the day before and decided to buy two more tickets the second day at the gas station.
"I stopped at the Shell station on Thursday night to buy my normal two Mega Millions tickets," said Klemish. "On Friday morning I was back at the Shell, and thought: 'What the heck? I'll buy two more.'
Klemish saw a post on the Grand Ledge community Facebook page the following day that someone had purchased the winning ticket at the same Shell gas station and he told lottery officials he immediately checked his tickets
"I looked at my ticket from Thursday and it wasn't a winner, but as soon as I looked at the ticket from Friday, I saw I matched five numbers," he told lottery officials. "I called for my wife to come double check what I was seeing. Neither of us could believe our eyes!"
The 53-year-old told lottery officials he plans to pay off some bills and take his wife on a special 25th anniversary trip with his winnings.