Mega Millions Results, Numbers for 7/02/19: Did Anyone Win the $83 Million Jackpot on Tuesday (Last) Night?
On Tuesday, July 2, the latest Mega Millions jackpot was an estimated $83 million. But was anyone lucky enough to win it?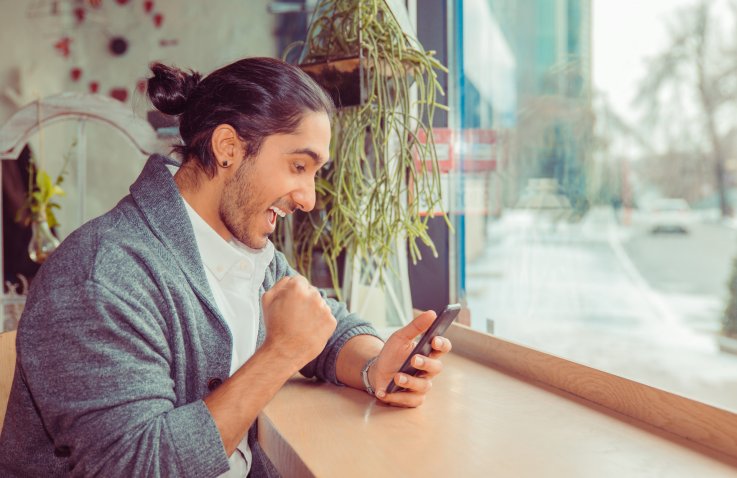 The lottery numbers were drawn at 11 p.m. EST on Tuesday. The Mega Millions selected numbers were 3, 25, 37, 40, 55. The Bonus number was 13 and the Megaplier was X2.
Unfortunately, no one won the jackpot last night or the Match 5 and Megaplier. Two people matched four numbers and the Megaplier, taking home $20,000. Visit the Mega Millions website to check your numbers.
The next draw takes place on Friday, July 5, at 11 p.m. EST. The estimated jackpot is $95 million with a cash option of $61.9 million.
Mega Millions tickets cost $2 per play, according to the lottery website. Players may pick six numbers from two separate pools of numbers; five different numbers from 1 to 70 (the white balls) and one number from 1 to 25 (the gold Mega Ball).
Players win the jackpot by matching all six winning numbers in a drawing. There are a total of nine ways to win a prize in Mega Millions, ranging from the jackpot down to $2.
The odds of winning the Mega Millions jackpot are 1 in 302,575,350, with players picking five numbers from 1 to 70, and a Mega number of 1 to 25, according to The Washington Post. The previous formula had odds of 1 in 258,890,850.
The last jackpot winner was on June 7, 2019. The name of the winner has not yet been released, however, the Mega Millions website confirmed that the winning ticket was purchased in San Diego, California. The jackpot was $522 million (minus federal taxes). According to the press release, the winning ticket was purchased at Sorrento Deli Mart, which is located at 10920 Roselle Street, Suite 109-110 in San Diego. The store will collect a retailer bonus of $1 million just for selling the winning ticket.
If you're unsure where you can play Mega Millions, you can check the nearest store in your State. You cannot play Mega Millions in Utah, Alaska, Hawaii, Mississippi, Alabama or Nevada.
How was the Mega Millions lottery created?
According to its website, in May 2002 New York and Ohio joined Georgia, Illinois, Maryland, Massachusetts, Michigan, New Jersey and Virginia to create Mega Millions. It was at a time when participating in multistate lotteries was at an all-time high. The first drawing for Mega Millions was on May 17, 2002.
By September 2002 Washington followed, joined by Texas in December 2003 and California in June 2005. In January 2010, 23 more state lotteries joined Mega Millions, with a cross-selling agreement between Mega Millions and Powerball going into effect.
Today, all American lotteries participate in Mega Millions, including the Virgin Islands Lottery, according to its website.
Mega Millions Results, Numbers for 7/02/19: Did Anyone Win the $83 Million Jackpot on Tuesday (Last) Night? | U.S.