Mega Millions Results, Numbers for 10/19/18: Did Anyone Win the $1 Billion Jackpot Friday (Last) Night?
Friday night's drawing for the Mega Millions record-breaking jackpot of $1 billion was set for 11 p.m. EDT and everyone who had a ticket was ready to eagerly watch the numbers be announced. Now that the sun is rising, everyone is asking did anyone win the Mega Millions jackpot Friday night?
The winning numbers announced Friday were as follows: 15, 23, 53, 65, 70. The Mega Ball chosen Friday night was7, the Megaplier was 2.
There was no overall winner for Friday night, 10/19/18, and the Mega Millions jackpot now goes to an all-time record of $1.6 billion for the Tuesday, 10/23/18 drawing, John Crow, Mega Millions jackpot announcer, said after the drawing. The cash option for Tuesday's drawing is $905 million.
The upcoming $1.6 billion jackpot slips past the $1.586 billion Powerball drawing on January 13, 2016, to become the largest lottery jackpot in history, lottery officials said.
Nobody had a jackpot-winning ticket Friday night but there were 15 tickets sold that won second-tier prizes of at least $1 million, according to Mega Millions. States with winning tickets of at least $1 million were California, Florida, Illinois (two), Missouri, New Hampshire, New Jersey, New York (four), Texas (two, including one with the Megaplier for a $2 million prize) and Virginia (two).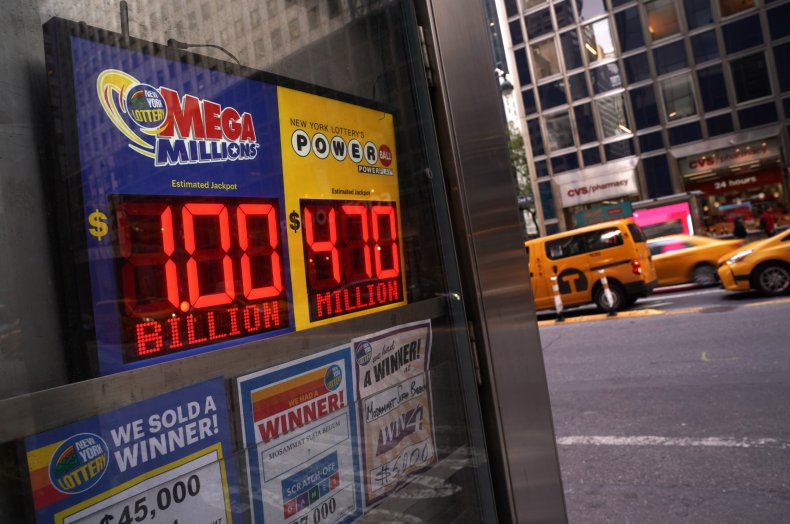 The winner of the $2 ticket had a chance at $1 billion paid out over years or if they took the cash option, a one-time payment of $565 million. For those who opted to add the $1 Megaplier to their ticket, they had a shot at multiplying their non-jackpot winnings. The numbers were last drawn on Tuesday night but there was no winner ahead of the Friday night drawing.
Tickets were available for purchase in 44 states in addition to Washington D.C. and the U.S. Virgin Islands. Tickets could also be purchased online by those registered with the lottery in states where it is allowed or they could purchase in person.
The numbers were announced on the Mega Millions website at 11 p.m. EDT Friday as well as on local television and radio stations. The results were also available on the Mega Millions app.
Five of the numbers were chosen from a set of balls with the numbers one through 70 printed on them. The sixth ball was chosen from a set numbered one through 25, according to Mega Millions.
Those who played had an overall chance of winning at least some prize of one in 24. Prizes are awarded for matching numbers as well and the rules are explained on the Mega Millions website.
If the jackpot winner chooses the Cash Option, they will get an estimated $565 million lump payment. If they choose the Annual Payout option, they'll receive an initial payment and then 29 following initial payments that increase by five percent with each payment.
In the event that the winner does not claim their jackpot prize in the allotted time, each state that took part in the lottery gets the money back, according to Mega Millions. Every state uses that money differently and Mega Millions recommends those wonder about the unclaimed jackpot money contact their local lottery.