Mega Millions Results, Numbers for 12/15/20: Did Anyone Win the $291 Million?
The Mega Millions winning numbers of last night's draw were 1, 10, 18, 20, and 46, and the Mega Ball was 15. The jackpot was $291 million with a cash option of $223.5 million, but did anyone win?
Nobody won the jackpot, so the Mega Millions grand prize will roll over to the next drawing on Friday.
However, three players from Georgia, North Carolina, and New Jersey each matched five numbers and won $1 million each.
Additionally, 28 players matched four numbers and the Mega Ball and won $10,000 each, while three of these winners used the Megaplier to double their prizes, winning $20,000 each.
More than 570 players matched four numbers and won $500 each, while more than 100 of these winners won $1,000 by using the Megaplier. Nearly 1,500 players won $200 by matching three numbers and the Mega Ball and nearly 300 of these winners used the Megaplier and won $400.
Hundreds of thousands of other players also won minor prizes. More than 36,000 players won $10 by matching three numbers with nearly 7,000 of these winners doubling their prizes to $20 using the Megaplier. An additional 27,000 winners also won $10, but by matching two numbers and the Mega Ball.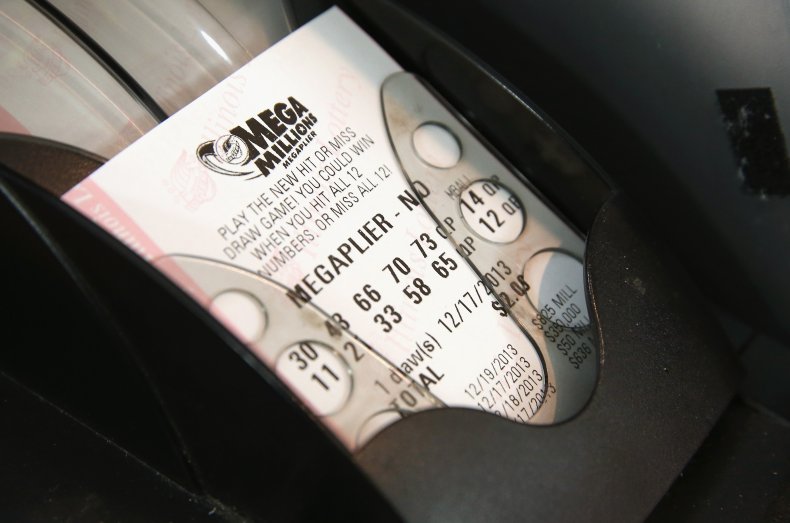 Nearly 200,000 players won $4 by matching one number and the Mega Ball and more than 36,000 of these players won $8 using the Megaplier. Finally, almost 460,000 players won $2 by matching just the Mega Ball.
On Friday, December 18, the jackpot will be an estimated $310 million with a cash option of $238 million, which is the largest prize offered since early June.
This is also the fourth year in a row that that jackpot has grown to more than $300 million during the holiday season. On December 17, 2019, an Ohio player won the $375 million jackpot, while the grand prize had exceeded $300 million in 2018 and 2017, too.
Though the year is coming to a close, there are still a few more opportunities to win the jackpot in 2020. So far this year, the Mega Millions jackpot has been won five times, with two states, Arizona and Wisconsin, winning their first-ever jackpot.
A player in Arizona won the largest prize of the year when they won $414 million on June 9, and a player in Wisconsin won $120 million on September 15.
This year, two 2020 jackpots have been won in New Jersey, as a player from the state won $202 million on February 11 and another won $123 million on July 24. The fifth jackpot of the year was won on July 31, when a California winner took home a $22 million prize.