Mega Millions Winning Numbers, Results for Friday, March 26: Did Anyone Win?
The Mega Millions jackpot on Friday was estimated to be $137 million, with a cash value of $92.6 million—but did anyone take home the top prize?
The winning numbers were 4, 25, 37, 46 and 67 with the Mega Ball 15 and the Megaplier 3x, according to the Mega Millions website.
Nobody purchased a ticket that successfully matched all white numbers and the gold Mega Ball, meaning that the jackpot will be even higher for the next drawing on Tuesday.
However there were two tickets which matched five numbers for the second biggest prize of $1 million. There were also 10 winners of the $10,000 prize after they correctly picked four of the white balls and the gold Mega Ball. Two of them tripled their winnings to $30,000 by purchasing the additional 3x Megaplier.
Some 353 players won $500 by matching four numbers and, of those, 75 won $1,500 by using the Megaplier. Additionally, 850 people won $200 by matching three numbers and the Mega Ball, and 152 of them increased their prize to $600 using the Megaplier.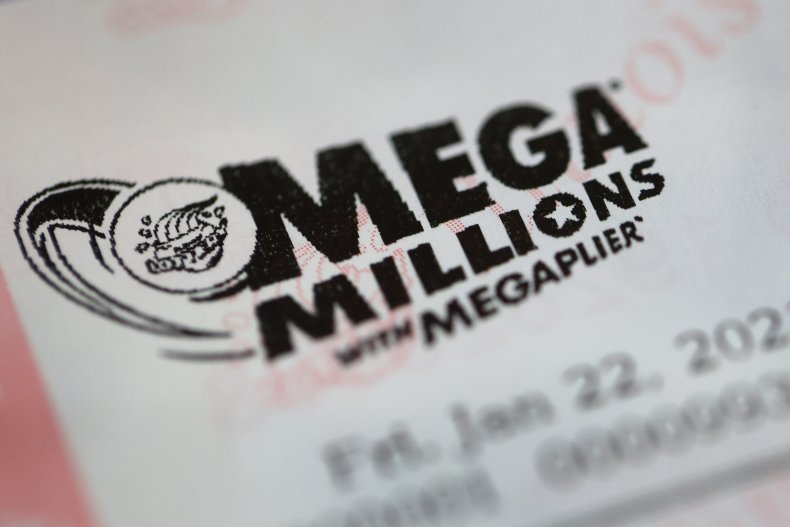 With no winner of the top prize, the jackpot has now gone to $152 million for Tuesday's drawing, with a cash option of $102.2 million.
In February, one ticket holder won the jackpot and took the prize of $96 million ($68.5 million cash). It was the first time a jackpot had been won in New York since January 1, 2019 when 23 co-workers shared a $437 million prize, according to the Mega Millions website.
January saw the second-largest jackpot in Mega Millions history when $1.05 billion ($776.6 million cash) went to a lucky ticket holder in Michigan. That followed a record run of 37 draws and was only less than another billion-dollar jackpot—the $1.537 billion won in South Carolina on October 23, 2018. This is the world's largest lotto prize ever awarded on a single ticket.
How does Mega Millions work?
One of the most popular multi-state lotteries in the country, Mega Millions first launched on August 31, 1996 as "The Big Game."
Tickets are sold in 45 states, as well as the District of Columbia and the U.S. Virgin Islands. The five states not to sell lottery tickets are Alabama, Alaska, Hawaii, Nevada, and Utah. Drawings are held every Tuesday and Friday at WSB-TV in Atlanta.
Five white balls are drawn from a set numbered 1 through 70, with one gold Mega Ball drawn from a set numbered 1 through 25. With nine different ways to win a prize, your chances of winning at least $2 are 1 in 24, according to the Mega Millions website.
If you are a lucky winner, you will have between 90 days and one year to redeem your ticket, depending on local rules and regulations.
All jackpot winners are entitled to either a cash option or an annuity option of an initial payout followed by 29 annual payments that are each five percent larger than the previous ones.