The winning Mega Millions numbers for last (Tuesday) night were 32, 48, 50, 51, and 64, and the Mega Ball was 10. The jackpot was an estimated $168 million with a cash option of $177.6 million, but did anyone win the Mega Millions grand prize?
Nobody won the jackpot last night, so the jackpot has rolled over to Friday night's draw and is now an estimated $187 million with a cash option of $130.9 million.
Three tickets matched all five numbers, winning a prize of $1 million each. Three players who purchased their tickets in California, Louisiana, and Ohio each won $1 million by matching five numbers.
The Megaplier in Tuesday night's draw was X2, which means any prize, excluding the jackpot, would be doubled when the Megaplier was in play.
Other major prizes were won in last night's Mega Millions, as 16 people won $10,000 each by matching four balls and the Mega Ball, and two of these players doubled their prize by using the Megaplier.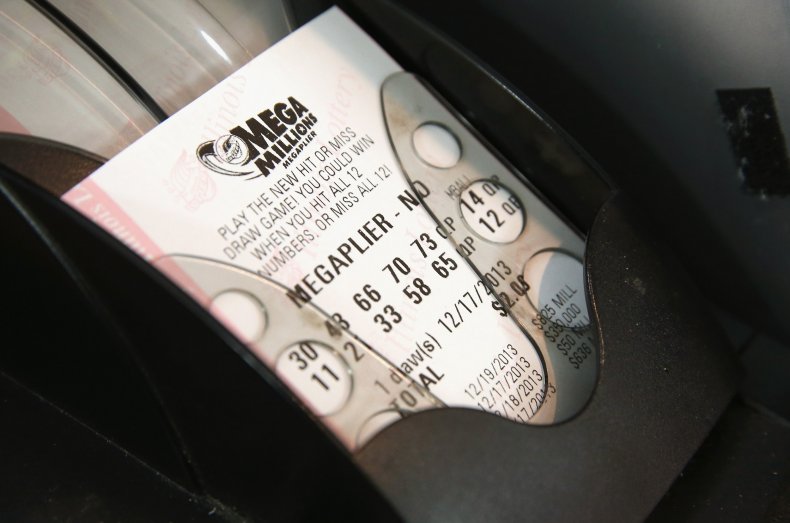 Nearly 300 players won $500 by matching four balls and nearly 50 of these players doubled their prize to $1,000 as they purchased the Megaplier. More than 800 players won $200 by matching three balls and the Mega Ball, and nearly 150 of these players doubled their prize.
Additionally, more than 748,000 players won smaller prizes ranging from $2 to $20, by matching various combinations of numbers from just the Mega Ball to three balls using the Megaplier.
Mega Millions Drawing Time
Mega Millions drawings take place every Tuesday and Friday at 11 p.m. ET. The deadline to purchase a ticket varies by jurisdiction but is typically between an hour to two hours before the draw.
Where to buy Mega Millions lottery tickets?
Players can purchase Mega Millions lottery tickets from licensed retailers in 45 states, Washington D.C. and the U.S. Virgin Islands. The lottery is currently banned in Alabama, Alaska, Hawaii, Nevada, and Utah, but became legal in Mississippi recently. Residents of Georgia, Illinois, Kentucky, Michigan, New Hampshire, North Carolina, North Dakota, and Pennsylvania can purchase tickets online.
Mega Millions numbers Last 6 Months
To find out the Mega Millions numbers for the last 6 months, you can check the Previous Drawings on the Mega Millions website. Scroll through past drawings or search by date to find out if you have matched any numbers on an older ticket. The deadline to claim a prize varies on lottery jurisdiction but ranges between 90 days and one year from the draw date.
What happens when you win the Mega Millions?
If you win the Mega Millions grand prize, you can claim the money as an annuity, which is made up of one payment followed by 29 annual graduated payments, or as a cash option, which is of a lesser value than the annuity but is paid out in one payment. Additionally, all prizes are subject to income tax.