Megalodon: Valuable 2.5-million-year-old Tooth of Biggest Shark That Ever Lived Stolen from Secret Location
A valuable 4-inch long tooth belonging to a Megalodon—the biggest shark that ever lived—has been taken from a remote and supposedly secret location at an Australian World Heritage site, according to wildlife officials.
Megalodon is now extinct but it was a fearsome predator in its day, growing up to a whopping 18 meters in length and weighing as much as 37 tons. The fossilized tooth is estimated to be between 2 and 2.5 million years old.
"It had quite defined features on it, so you could see the serrated edge of the shark's tooth, it was probably one of the better specimens we knew of," Arvid Hogstrom, from Western Australia's Parks and Wildlife Service, told AFP.
According to Hogstrom, "very few people" knew of the tooth's location within the Ningaloo Coast World Heritage Area—a 604,500 hectare marine and land reserve on the country's west coast, which is home to a small handful of Megalodon remains.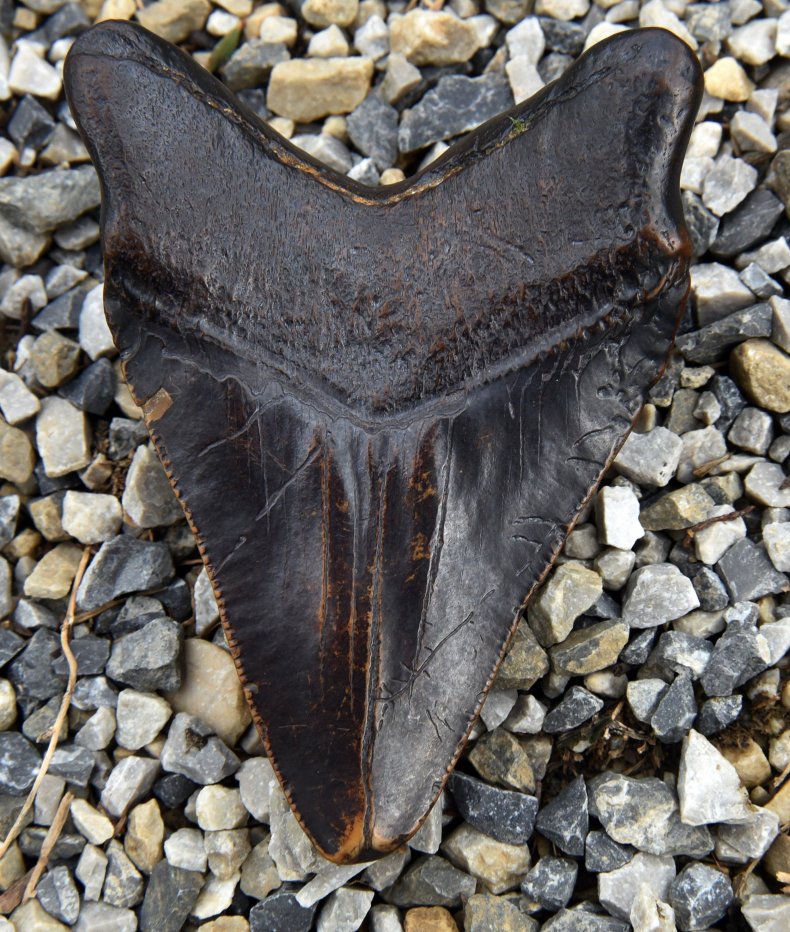 "It is not something someone would have stumbled across and they have been required to put a bit of effort in to get it out of the rock as well," he said. "We presume an amateur collector [has taken it] or someone that just wants to have a fossil sitting on their mantelpiece."
Authorities had been in the process of trying to conceal the fossil by covering it with rocks and were also considering how and where to preserve it in the long-term.
"But unfortunately, someone has beaten us to it," Hogstrom said. "It is in such a remote location and we just don't check the site every day, we are not exactly sure when it disappeared, but we got a report on Friday."
Megalodon is thought to have first appeared between 28 and 23 million years ago and likely went extinct between 2.6 and 1.6 million years ago, according to various estimates.
The shark's name is Greek for "big tooth"—an apt description given that Megalodon teeth can measure up to 7 inches in length.